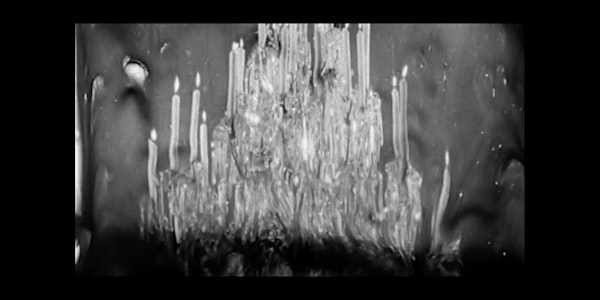 Seen and Heard: Selections from the Black Lives Matter Video Essay Playlist
Seen and Heard: Selections from the Black Lives Matter Video Essay Playlist
About this event
Join Open City Documentary Festival for a special livestream presentation of works from the Black Lives Matter Video Essay Playlist, followed by live discussions with their creators.
Video essays have served a crucial role in the Black Lives Matter movement. Through their reappropriation of film and media to honour Black lives while critically examining such issues as racial violence, police brutality and systemic inequality, video essays serve as a format for Black visions and voices to be seen and heard. The Black Lives Matter Video Essay Playlist has collected these works as they are found online in diverse contexts: from journalism and social media to academic scholarship and video art.
This programme presents exemplary works from the playlist, with their creators in dialogue with the playlist co-curators Will DiGravio, Cydnii Wilde Harris and Kevin B. Lee.
Cotton — The Fabric of Genocide | Cydnii Harris | 2018 | USA | 4'
I Feel, Therefore I Can Be Free | Nzingha Kendall | 2017 |USA | 7'
New Forms of Racism in the Post-Cinematic Dispositif | 2017 | Jace Alexander Casey | USA | 4'
UNLOCKED | Jazmin Jones | 2020 | USA | 4'
Lessons from the Screenplay : Get Out — A New Perspective in Horror | Michael Tucker | 2018 | USA | 13'
Real Talk: Is Breadtube Discussing Race "Right"? | Professor Flowers | 2020 | USA | 20'
Please be advised that a film within this programme contains images of violence and real dead bodies which some viewers may find distressing.
Will DiGravio is a podcaster, video essayist, and writer based in the United States.
Cydnii Wilde Harris is a film scholar and video essayist whose work is largely concerned with the representations of marginalized communities, specifically the representations of BIPOC women and femmes.
Kevin B. Lee is a filmmaker, video essayist and media scholar based in Germany.
---
This event is available worldwide.
PLEASE NOTE: this event will take place on Vimeo Live. Ticket holders will be sent a password protected link to access the event 1 hour before the event start time.
---
This event is part of the Open City Documentary Festival 2020 Special Events Programme. You can purchase a single ticket to this event only (£3) or a bundle ticket granting access to all five special events (£10) which will take place nightly at 19:00 BST from Thursday 10th - Monday 14th September 2020 .
If you select the bundle ticket option you will automatically be added to the guest list for all events and access information will be sent to you one hour before each one.
Organiser of Seen and Heard: Selections from the Black Lives Matter Video Essay Playlist
Open City Documentary Festival creates an open space in London to nurture and champion the art of creative documentary and non-fiction filmmakers. 
The festival takes place over seven days in venues across central London and the programme offers a chance to see the best in contemporary, international documentary as well as filmmaker Q&As, industry panels, workshops, live music, networking and parties. The 2020 festival will take place between 9th-15th September 2020.