SEERIH's Annual Primary Science Conference
Description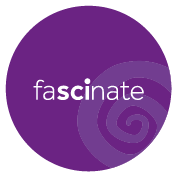 Your invitation to SEERIH's Annual Primary Science Conference
Organiser: The Science & Engineering Education & Innovation Hub (SEERIH), The University of Manchester
Conference theme: Unlocking Potential in Greater Manchester
Date: Tuesday 7th November, Arrival from 08.30, Duration 9.00- 16.00
Location: BASF, Earl Road, Cheadle, Manchester, SK8 6PT
SEERIH's Annual Primary Science Conference provides a high-quality professional learning for primary science teachers, and STEM Ambassadors working with primary schools in Greater Manchester. With the core focus on improving the teaching and learning of primary science and engineering this conference offers delegates the opportunity to learn, network, and reflect together.
The one-day programme includes a keynote speaker by leading authority Jane Turner (Director of the Primary Science Quality Mark), workshops given by leading professionals and teachers, as well as a policy-level panel discussion. As a STEM Ambassador you will gain insight into the curriculum and contemporary teaching and learning approaches used in this phase of learning. You will also benefit from networking opportunities with primary schools in the region as well as key science education organisations.
Who's it for?
15 delegate places have been reserved for BASF STEM Ambassadors. You will be joining a delegate group of in-service science teachers, school leaders, governors, teaching assistants and trainee teachers.
What next?
The conference is sponsored by BASF. Tickets are offered on a first come, first served basis and entry on the day will be with ticket only.
Important notice: The conference is very popular and often oversubscribed. Non-attendance following booking is not desirable as there are many teachers who would value the place. Where it is necessary to alter plans after booking we ask that cancellations are made at least 3 working days prior to the event.
Refreshments will be provided.
Book your place now by completing the eventbrite form.
Conference enquiries should be emailed to fascinate@manchester.ac.uk or by calling 0161 306 3991.
http://www.fascinate.manchester.ac.uk/