SEK Mqhayi-Dr A B Xuma Joint Memorial Conference for Educational Improvemen...
Description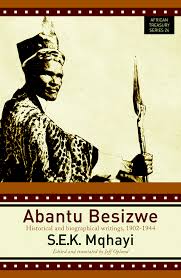 Conference Theme
Inyathi ibuzwa kwabaphambili:Learning from the teachings of legends to solve current problems
1. Background
We are pleased to announce the forthcoming conference to pay homage to two of South Africa's great intellectual heroes and legends, Samuel Edward Krune Loliwe Ngxekengxeke Mqhayi and Dr Alfred Bathini Xuma. These are real heroes whose contributions to humanity will be remembered forever. Both were born in what after 1994 became the Eastern Cape Province but their interests and influence led them to rise to the status of international legends.
In August 1945 at Mqhayi's graveside in Berlin near East London, President-General of the African National Congress, Dr AB Xuma, made a clarion call to the oppressed people of South Africa to make educational development a priority in their struggle for liberation. Dr Xuma made his call in the midst of a global crisis sparked by the second World War against German Chancellor Adolf Hitler and his armed forces. The war itself became a prelude to the rise of the apartheid Afrikaaner National Party in 1948 and subsequently, to half a century of apartheid violence and cultural genocide against Africans. South Africa was at the time under the leadership of Jan Christiaan Smuts and his United Party. Smuts, a contemporary of Mqhayi, was a man of action who enjoyed much global acclaim as an accomplished soldier, thinker, politician, and industrialiser but he subscribed to the racist colonial prejudices that later grew into apartheid hatred of black people in our country. Much like his apartheid successors, Smuts paid no attention to the educational aspirations of Africans, instead preferring to preach the need for more colonial white privilege to everyone.
1.1 Purpose
Here are the words used by Dr A B Xuma to raise the challenge of educating Africans at Mqhayi's graveside:
"As a living memorial to Samuel Mqhayi, our African Shakespeare, our Poet Laureate, we must resolve here and now to make education Priority No. 1 on the programme. We must resolve to educate our children, and urge all our people to the same", said Dr AB Xuma at SEK Mqhayi's grave side in 1945, 70 years ago.
Apartheid ended in 1994 but since that time, after 22 years, improvement of education in South Africa has proven to be a challenge with progress being tentative in many respects. The Eastern Cape, birthplace of both Mqhayi and Xuma, continues to trail the nine provinces across all measures as matriculation failure rates have consistently remained high above 30% for the past 21 years. To the credit of the ANC government, ample resources are now allocated for educational improvements but we can't run away from the fact that it is proving hard to secure desired outcomes.
In conceiving and launching this conference we believe that learning from the past will help us to rediscover some lost treasures of knowledge and wisdom that can help us to chart a new path to a better and more fruitful educational experience. For example, both Mqhayi and Xuma were African nationalists, men who saw it as their life's mission to lead their people by showing what they should aspire to become, enlightening them by sharing their thoughts as freely as they were able to. Mqhayi and Xuma displayed a high level of self-reliance, the thing that education should aim to develop in each one of us. What may be hampering attempts at educational excellence today is, to some extent, the damage done by apartheid oppression in killing that natural spirit of self-reliance and the drive for self-improvement in the present generations. Ultimately, real education is self-education. This is the main lesson that comes from better knowledge of the lives of both Mqhayi and Xuma.
2. Samuel Edward Krune Loliwe Ngxekengxeke Mqhayi(1875 – 1945)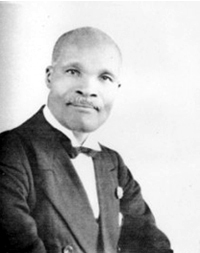 The British settlers landed in Algoa Bay in 1820, some 196 years ago, and for the first time sucked the country into the wake of the industrial and political revolutions taking place in Europe. The African people were thus drawn into the era of modern cities and towns, mechanised war, and political statehood. In this way South Africa was born, violently and painfully. Peace never returned until 1994, 176 years later.
Last year, 2015, marked 140 years since the birth of SEK Mqhayi. A remarkable event but it went largely without notice. For much of the time since the passing of Mqhayi in 1945, his legacy has become largely neglected if not misunderstood by many. Scholars of Mqhayi have emphasised his poetic talents but neglected lessons from much of his work as a teacher, a linguist, a historian, a philosopher, and an African nationalist. Mqhayi was a largely self-educated man who displayed a great concern and care for his people as is shown, for example, in his autobiography uMqhayi waseNtabozuko(1939) in which he made a call for Africans to unite across nationalities and tribes. He contributed frequently in Xhosa language periodicals and newspapers of his time, such as Izwi La Bantu, Imvo, and Umthetheli wabaNtsundu. His writings in the form of poetry chronicled important events and individuals all over the country and beyond, earning him the reputation of being'imbongi yesizwe jikelele'. One of these was the highly emotional and patriotic Ukuzika kukaMendi (Sinking of the Mendi) recounting the wartime sinking of the ship on 21 February 1917. Also, Mqhayi contributed seven stanzas to Nkosi sikelel'iAfrika, a work originally created by Enoch Sontonga and part of which is now included in the present National Anthem of the Republic of South Africa. Ityala lamaWele by Mqhayi was another inspirational work for later generations of Xhosa language writers.
Mqhayi's generation was a prolific lot. They were largely self-taught. They produced several periodicals and newspapers in their own tongues, something that is extremely rare today. There's no serious periodical or newspaper in the Xhosa language today. Why then is it proving hard for writers today to employ their own languages to convey their ideas? Is it because English exerts so much power and charm that to use one's own language has become superfluous? Where are the Mqhayi's of today, men and women of democracy and political freedom who champion their cause in their tongues? If there are few Mqhayi equivalents today, can we claim we are truly free from colonial oppression? Or have we simply entered another and new phase of the same system of oppression? And what does the future hold?
3. Dr Alfred Bathini Xuma( 1893 - 1962)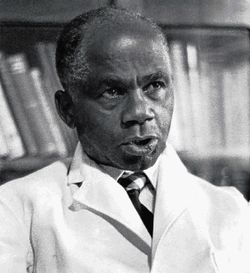 Likewise, Dr Xuma's legacy has unfortunately been neglected in his home province, the Eastern Cape. In 2012 President Zuma gave a speech in Xuma's honour as part of the ANC's centenary. But little if anything happened the following year in 2013 to observe 120 years since Xuma's birth. His legacy has sometimes been misunderstood by many in the liberation movement. Pseudo-critics like emphasising his unyileding disciplinary attitude towards the ANC Youth League before and after its formation during the 1940s. Many misinterpret the fact that the League supported Dr Moroka against Xuma in the race for the Presidency-General of the ANC in 1949. They deduce from this the false conclusion that Dr Xuma failed as a leader of the ANC when the opposite is true. These critics don't mention that the League's preferred candidate became a disaster for the ANC, as a result only serving one term. Indeed, the formation of the League was made possible by Dr Xuma's role in reviving an otherwise moribund ANC when he took office in 1940. As Chief Albert Luthuli was later to advise, much of the later success of the ANC rested on the work done by Dr Xuma and his team during his time as President-General of the ANC. Distinguished men like Oliver Reginald Tambo, Nelson Rolihlahla Mandela, Walter Sisulu, Anton Lembede, Robert Mangaliso Sobukwe and many others were in the extremely fortunate position of being critical of a very competent and exemplary political leader in Dr AB Xuma. Consequently, all these men, without exception, never failed later in their political careers to emphasise the importance of educational attainment as the foundation on which to build a truly free, democratic, and non-racial South Africa. This position was later embraced in the Freedom Charter in 1955 under the clause "The Doors of Learning and Culture Shall be Opened".
Born in 1893 in the village of Manzana near Engcobo in present day Eastern Cape, Dr Xuma began his career as a science teacher. In 1912 he travelled to study in the USA, first graduating as a BSc in agriculture from the University of Tuskegee and later as an MD from North Western University, Chicago. He continued to advance his medical studies by obtaining a PhD in tropical medicine from Great Britain. He returned to South Africa in 1927. The story goes that at the insistence of Rev James Calata, then Secretary-General of the ANC, Dr Xuma accepted the challenge of assuming the position of President-General of the ANC in 1940, a role he played with distinction until 1949. After his term at the head of the ANC had expired, the very enterprising Dr Xuma returned to his medical practice in Johannesburg and later opened the first black-owned private hospital near Evaton in the Transvaal, Union of South Africa. Dr Xuma's career was wide ranging and included his role as a physician, a medical scientist, an entrepreneur, and political leader. In many respects his track record is still unmatched among political leaders of all hues in South Africa, black and white. The character and achievements of Dr Xuma are worthy of special study if only to discover the mechanisms by which he sustained his motivation as a pioneer scientist, physician, entrepreneur, and political leader.
4. Themes
Theme A: Missions and Visions
Colonial educational policy and the Christian missionaries

Colonial political agenda and resistance in the Eastern Cape

The emergence of the anti-colonial African intelligentsia

Scientific developments, Xuma's medical interests and his education in the USA

Developments leading to the Freedom Charter

Critical examination of post-apartheid democratic agenda, achievements and disappointments

Is society doing enough to honour Mqhayi and Dr Xuma, especially in the Eastern Cape?
Theme B: Values and Influences
Education as a weapon of oppression or self-emancipation

Impact of Sir George Grey's colonial vision for education

The lessons of the two World Wars for anti-colonial resistance

Cultural significance of medical education in Africa

What can we learn from Dr Xuma's achievements

Natural affinity between science and political activity
Theme C: Cultural Infrastructure and the Language Question
Language as Infrastructure for Self-Development

Contributions of men like SEK Mqhayi in developing their languages

Are African languages really of no economic value? the causes of the poor state of development of African languages today

Mqhayi's linguistic inventions and his elaboration of language and national identity
Theme D: Agenda for a Better Future
Opening the doors of learning and culture very wide

New strategies for African language development in an interconnected world

The challenge of multilingualism in technological world

Where are African historians and philosophers today? Where are the Mqhayi's and Xuma's of today? Can we make progress with emancipatory education without them?

Can South Africa make progress by simply relying on the creations of the colonial past?

Do intellectuals and leaders have the same sense of historical mission today? Or are they simply chasing salaries?

Proposals for programmes and projects to honour Mqhayi and Xuma in the Eastern Cape



5. Who Should Attend
The aim of the conference is to draw lessons from the past to devise new approaches to solving current problems of learning and education in the Eastern Cape province of South Africa. It is intended to attract a wide audience but specifically the following:
Educational leaders and specialists

African language scholars and teachers, especially Xhosa

Philosophers, philologists, linguists, historians and cultural studies specialists

Scientists, translating specialists, and other language practitioners

Publishers, archivists, librarians, and authors

Government officials and policy makers

Business leaders, managers, and legal practitioners

Political leaders and activists

Traditional and community leaders
The outcomes of the conference will be in the form of 1) edited proceedings(text, audio, video) and 2) launch of memorial projects and teams to facilitate practical execution. We live in a connected world. We envisage the event will culminate in international alliances to reflect further on historical questions affecting our future and to draw lessons from the past to solve current problems in a collaborative fashion.
6. Key Dates
01 July 2016
01 August 2016
01 October 2016
10 December 2016
31 December 2017
Draft Conference Programme
10 January 2016
Final Registration Deadline
23 January 2017
Final Conference Programme
23 January 2017
2nd February 2017
3rd February 2017
7. Sponsorships
This conference presently enjoys the sponsorship of the BDMajuqwana(BDM) Design Bureau, a small independent company with big ideas. At BDM Design Bureau we believe history is like a gold mine, a treasure house to the imagination. We believe also that an attitude to design defines a society's future prospects. Design enlightenment is our definition of the ideal of excellence, the collective work of moulding a society with the capacity for self-improvement. The Design of Things (including machines or organisations or languages, etc.) is our guiding theme in striving to change the way people think about radical improvement of society so that poverty becomes a thing of the past, except if or where it is deliberate. (Work in Progress: Design Enlightenment -Human Capacity for Self-Improvement, B D Majuqwana, Lighthouse Cooperative Books).
The organisers welcome proposals for contributions from ethical sponsors and others who genuinely strive for the betterment of our society and the world; we welcome sponsorships from clean sources of funding that oppose racism, cultural genocide, exploitation of workers, corruption, and other forms of injustice.
No contribution is too small: sponsor the venue, catering, printing, one or two delegates, event marketing, seconded staff, etc. Volunteers are welcome. Conference proceedings will be published by Lighthouse Cooperative Books.
Contact us for further details.
8. Organisers and Correspondence Details
The Secretariat
Mqhayi-Xuma Joint Memorial Conference 2017
c/o Grand Polytechnic Institute
P O Box 865
Gonubie
East London 5256
Republic of South Africa
email: grandpolytechnic@gmail.com
Phone: +27 81 702 1532
Fax: +27 86 243 7680