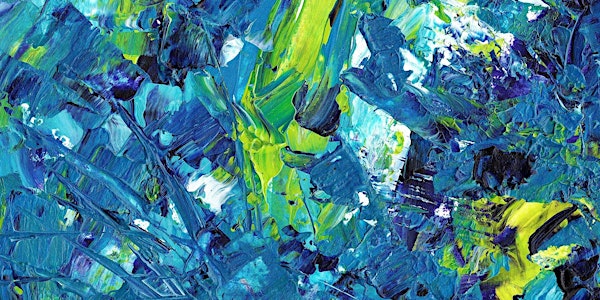 Self-care and collective care for therapists (and clients) during C-19
A 2 hour online ZOOM workshop with Meg-John Barker
About this event
About this event:
Please note events are live stream only they are not recorded
The Covid-19 pandemic has highlighted the way that real world social issues markedly impact all of our mental health and capacity to self-care. It has also demonstrated that more marginalised folks are disproportionately affected. Finally it has highlighted many ways in which organisations and communities can develop more collective - or mutual - forms of care and support in order to improve mental health, and to enable individual self-caring behaviours during such times of crisis.
Mainstream approaches to mental health tend to individualise such issues rather than recognising the social context in which they are inevitably located. We need to recognise the role of intersecting marginalisations in mental health struggles, and the ways in which social experiences such as poverty, discrimination, and the experience of trauma are highly related to psychological distress.
We also live in a wider culture which encourages the very kind of shame and self-critical thinking that's a feature of all the most common mental health problems, and which make it very difficult to engage in self-compassion and self-care. We're encouraged to feel fear that we might be lacking or failing in some way, and we're sold products which claim to help us to allay those fears. Social media also encourages us to maintain the illusion of perfection online, leading to endless rounds of self-evaluation and comparison.
In a world where so many of us - and our clients - are struggling with very real social problems, it's vitally important to acknowledge the cultural context we're in and to resist individualising our suffering. This workshop explores trauma-informed models of interdependent self-care - or collective care - which we might consider.
Structure
● Introductions and hopes/aims for the session
● Adapting to pandemic and crisis
● Locating our distress culturally, systemically, and relationally
● Considering our needs in relation to self-care, making our plan
● Exploring systems and structures of support, developing our plan
● Take-aways
Outcomes
By the end of the session participants will have:
● Reflected on their own self-care practices in the light of social understandings and current crises
● Explored how their individual distress - and capacity to self-care - is embedded within wider cultures, systems, and dynamics or privilege/oppression
● Developed a self-care plan and a sense of systems and structures of support around this
The trainer:
Meg-John Barker is the author of a number of popular books on sex, gender, and relationships, including Queer: A Graphic History (with Julia Scheele), How To Understand Your Gender (with Alex Iantaffi), Enjoy Sex (How, When, and IF You Want To) (with Justin Hancock), Rewriting the Rules, The Psychology of Sex, and The Secrets of Enduring Love (with Jacqui Gabb).
They have also written numerous books, articles, chapters, and reports for scholars and counsellors, drawing on their own research and therapeutic practice. In particular they have focused their academic-activist work on the topics of bisexuality, open non-monogamy, sadomasochism, non-binary gender, and Buddhist mindfulness.
Barker is currently a senior lecturer in psychology at the Open University. They co-founded the journal Psychology & Sexuality and the activist-research organisation BiUK, through which they published The Bisexuality Report. They have advised many organisations, therapeutic bodies, and governmental departments on matters relating to gender, sexual, and relationship diversity (GSRD). They are also involved in facilitating many public events on sexuality and relationships, including Sense about Sex and Critical Sexology. They blog and podcast about all these topics on rewriting-the-rules.com and megjohnandjustin.com.
Twitter: @megjohnbarker.
Refund Policy
Regrettably, all online training workshop bookings are non-refundable in the event of cancellation in advance by you or your non-attendance on the day.
To contact Wimbledon Guild counselling training directly email: counsellingtraining@wimbledonguild.co.uk