Make time for yourself in a sharing, caring space
About this event
Join Emma and Sam from 'Derby Rebel Projects' on this special 'International Women's Day' Self-Care Café where we will take you on a journey to help you unwind, relax and have fun, you deserve it!
You will need:
Yourself; A nice cuppa tea, duck!; Paper/card Felt tips/coloured pencils; Feel free to wear anything comfy, including pyjamas; This will be a safe space and family friendly; You can participate as much or as little as you wish.
Who for: Primarily for women / womxn in Derby/shire, and children welcome to join with you, but this is virtual so you can join us from wherever you are! For groups / households / support bubbles who can watch together you can book one ticket to join the virtual event together. All self-identifying women, and non-binary folx who feel affinity or siblinghood in spaces that center women's experiences, are welcome.
How it works: Once you make your booking you will be able to log in to eventbrite to access the Online Event Details with the info and weblinks to join this online video meeting on the day; you will also get an email reminder with a link to the event info.
Access: When booking there is a question about access - please inform us in advance of any access requirements to enable you to take part, ideally before 15th February, so we can get everything ready for you. Auto 'Live transcript' subtitles can be displayed on request.
This workshop will be delivered online via a web-based video calling service. To access this event, you'll need an internet connection, and a computer or device that has a webcam and microphone, which is usually built-in on most devices. You will be invited to join in some creative and meditation / relaxation activities if you wish during this session - please let us know you need anything to be done in a way that meets your needs due to health, disability, etc.
Financial hardship? Need free tickets? We offer 'Donate what you can' tickets to help us cover the costs of putting on this volunteer-run festival but if you don't have money to spare and want to take part we want to help - free tickets are also available via the Register button - we are also issuing free tickets via various local women's charities as always to reduce barriers to participation. Donations will be shared between IWD Derby and Derby Rebel Projects. Love and solidarity x
[image description: red heart with 'self care cafe' text in a handwritten style, zoom logo of camera icon and Derby Rebel Projects logo 'DRP' with dragonfly inked image]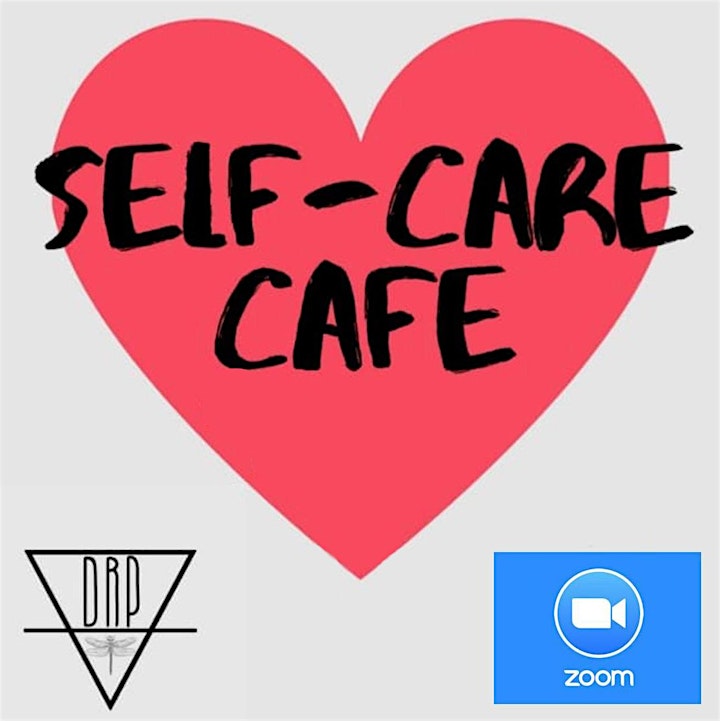 Organiser of Self-Care Cafe for International Women's Day
International Women's Day (IWD) Derby is a voluntary group running inspiring events by and for the community to advance the equality and quality of women's lives.
The IWD Festival is the flagship annual event, with other fundraisers, community workshops and collaborations during the year to create a brighter, safer, fairier future for women and girls