Description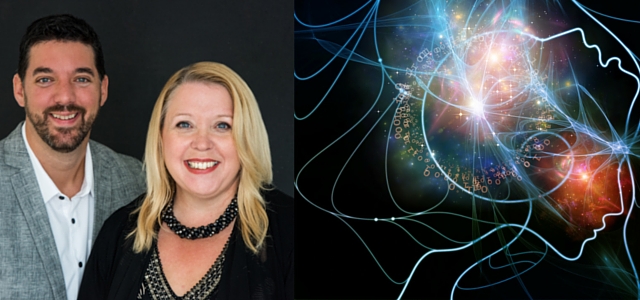 In this 3 day course you will identify and then work on whatever area of your life is stopping you being the person that you want to become or achieving what you want in your life.
You will look at your relationship with money, achievement, pride, love, family and health as well as areas such as business growth and personal growth as appropriate for you.
In a completely safe and supportive environment you are empowered to understand where you are now, define what you want and then identify how to make the changes you need.
You will work in small groups with lots of support from us and our coaches and be helped throughout the 3 days to take on board key NLP skills and techniques to help you jump over life's hurdles going forward and develop your own personal resources that may have become hidden over time.
Enabling you to enjoy life from a place of strength and to control your own path
You'll learn how to protect yourself from negative forces in your life. Maybe you recognise those people, relationships or situations that drain your energy?
People who perhaps previously have had a toxic effect on your self-esteem?
Perhaps sometimes you may sabotage your own progress or happiness and yet how freeing would it be to recognise the trigger points and know how to self-empower instead? What difference would that make to your energy, your relationships or those goals that you have?
Do you 'put the lid on the box' of some of those tough emotions and 'just carry on'?

Do you want to know how to deal with the emotions life brings and learn how to protect yourself in a positive and empowering way?

Do you want to make a change but not sure how?

Are you reaching your full potential or is something holding you back?

Are you affected by a situation and want to now take control?

Are you stuck or can't progress in your career?

Are you unclear what your next moves is or lack the confidence or self-belief to make that move?

This course gives you the strength and power to move forward towards a future that you define. Enabling you to prepare for and bound over life's hurdles. In a safe and suportive environment you will gain the clarity and resources you need and you will be amazed at how quickly you can get let go of things that previously held you back!
Dealing with the past
Often we can find that things from our past have a habit of not letting us go.
We may feel that we have dealt with them or maybe buried them, yet they keep appearing in our behaviours or emotions.
The thing is that who you currently are is an accumulation of all the experiences you have had in your life. Now that's great if all of those past experiences are good ones, but more negative past experiences also come into play in the formation of our beliefs, values and sometimes identity.
Most beliefs originate from childhood and are based on a perception of events at the time they were formed. Generalisations can be internally made on single traumatic experiences or through trial and error and these form our beliefs. We tend to accept those beliefs that bring pleasure, provide safety or avoid pain. Children respect those who play significant roles in their lives – parents, teachers, religious leaders, older siblings – taking on their beliefs and behaviours and accepting what they are told about themselves or others – "you are incompetent" or "you can achieve whatever you choose".
Inappropriate or unhelpful emotions and limiting beliefs about ourselves or our situation can often occur even if you have a happy and supportive childhood, as a minor instance or comment from a person significant in our lives can be built upon and taken as a truth.
If you recognise this in yourself, you are not alone and we would be honoured to welcome you to the course so that you are finally able to just let go and move forward to be the confident and empowered person you want to be.
Focussing on the now
Do you sometimes you feel really stuck and unsure of the 'WHY' of what you are doing? Do you lose sight of your purpose and find yourself just drifting along?Maybe sometimes it can seem frightening to ask yourself "what do I want and why?"Maybe you just feel like you are existing day to day and want more than a simple existence?
During the course, we work with you to really define what is important to you and rid yourself of any limiting self beliefs that holds you back.
We help you find and define the real you, to get back in touch with the person that may have been buried due to the pressures or demands of your life experiences.
And ultimately we facilitate you to define your purpose for the life you live.
Looking to the future
If now is the time for you to move forward, we would love to help define what that move looks like and help you develop your plan.
Maybe you just need to have clarity on what you want or maybe you need to find a way to make your goals into reality? Either way the Self-Coaching Mastery course could make the difference between doing and waiting.
Or perhaps you have spent so long sitting in your comfort zone and don't feel that you have the confidence or knowledge to step outside?
Through guiding your vision and empowering you to achieve, we help you with setting and achieving goals to unlock your true potential through raising awareness, inspiring new ideas and encouraging creativity.
We help you look at your priorities, and what you would like to accomplish in every aspect of your life both through conscious and subconscious work.
By realistically looking at the obstacles we also enable you to build a can-do attitude and deliver the achievement you want that is also sustainable. You will find that with the fulfilment of your goals comes an increase in motivation.