Self-Hypnosis and Cognitive Sports Psychology For Running Marathons

Friday, 3 October 2014 from 09:00 to 17:30 (BST)
Event Details
Seminar: Adam Eason with Guest Gary Turner
A Thorough, Evidence Based Approach To The Psychological Side of Running
Adam wrote a series of articles in Running Fitness in 2013
Adam Eason Introduces This New One Day Seminar For Runners:
This is a fun-filled, evidence based One-Day Seminar that you'll leave having been given proof of what you can do with the correct application of your imagination, specific cognitive strategies and a self-hypnosis protocol developed over many years of experience supported with a depth of research and empirical study.
There are no pre-requisites for this one day seminar – it is aimed at runners of all abilities who wish to boost their running performance using self-hypnosis and cognitive sports psychology.
Elite athletes, world-record holders and world champion sports people have benefited from my work using hypnosis for the advancement of running, but the vast majority of those who benefit from my work in this area are regular runners who want to improve their running performance in some way.
How Did This Seminar Come To Be?
 Self-hypnosis is where I started my journey into my beloved professional field… It helped me to make seemingly miraculous changes physiologically and psychologically that I had not dreamt possible at that stage in my life.
I taught my first self-hypnosis seminar back in 1997. I continue to run them ever since – they are and always have been a real love of mine. I have authored a great many published articles and lectured around the world on the subject. I have recorded audio programmes that sell globally and written two of the bestselling books on the subject; 'The Secrets of Self-Hypnosis' is the book that represented my work from the early years of my career in the late 1990s and early 2000s. That book has now been superseded by my work "The Science of Self-Hypnosis – The Evidence Based Way to Hypnotise Yourself" which refutes a lot of the content of the previous book. As a result, all my seminars are now based solidly on evidence-based principles (as much as possible) and sit on a foundation of research studies to support what is taught.
My own experience and knowledge of hypnosis has advanced as a result of teaching and lecturing around the world about the topic. The way I teach self-hypnosis has changed and advanced greatly too. I am now combining my two passions and as of 2014, I am now also teaching runners how to use self-hypnosis (and cognitive sports psychology strategies) to advance their running performance.
I ran my first marathon back in the year 2000, and have run at least one a year ever since. Some years, I have run many more (in 2012, I ran 5 in consecutive weeks, running PBs in two). Running has become a great love of mine even though I don't have a natural runners physique. I am a thick set man, who grew up playing football and rugby, and endurance running has not always come that naturally to me especially given my tree-trunk thighs. With all my toils, I decided to research and use my professional field to help me with my endurance running. Those years of research and experimentation culminated with the publication of my book 'Hypnosis for Running' which marked the fusion of my love for the field of self-hypnosis, cognitive sports psychology, evidence-based practice and the simple joy of running.
Following the success of the book, I have been inundated with requests from people wishing to attend a class and learn the material and skills directly from me. I am delighted to announce that I have now developed this seminar to the point that we are incredibly proud of it and can't wait to share it with you runners.
I Have Evidence Of How Capable My Mind Is!
As well as being taught the theoretical underpinnings of self-hypnosis and cognitive sports psychology, with our sources coming from academics, developers, researchers, elite sportspeople, authors and coaches, you'll get to learn plenty of practical applications for you to use as preparation for use when you are running, when you are preparing to run and after running as you reflect and to help speed up recovery.
You'll learn skills that will convince you without doubt of your ability to hypnotise yourself and use your cognitions in ways that affect your running performance. Ranging from cognitive strategies used by elite athletes, mental imagery techniques supported with empirical evidence as well as more modern feats of hypnotic phenomena that leave you convinced that you are hypnotising yourself and are capable of great things with it's application.
With the skills and information you learn on this seminar, you can:
let go of old unwanted thought patterns,

form new progressive thinking patterns,

advance running performance,

develop your endurance,

motivate yourself more,

derive more joy from running,

create wonderful new behaviours,

overcome adversity in events and during training…
There are many applications of self-hypnosis and cognitive sports psychology for runners and you'll learn a great deal of them in this seminar and you'll get ongoing support to advance your skills thereafter too.
You learn how to increase your ability to communicate with yourself before, during and after your runs, and how to communicate with yourself more effectively.
You'll learn how to use your imagination with great effect and a number of cognitive strategies; those used by elite athletes as well as those used by runners of differing psychological profiles – all of which have evidence supporting them to support their efficacy when it comes to advancing running performance.
Self-Hypnosis can be used for:
controlling pain,

distorting your perception of time,

accelerated healing,

controlling blood flow,

letting go of limiting behaviours and a number of other applications too –
This is not just theory; I use self-hypnosis to help me complete the multi-marathon running events I compete in each year with great effect and many runners today of all abilities use these skills to advance their running performance.
During this one day seminar, you learn how to do all those things…Including the time distortion, pain management and lots of other seemingly mind-blowing applications…
In this Self-Hypnosis and Cognitive Sports Psychology seminar you will be shown how to enhance your control of these things
This practical, eye-opening seminar shows you a structured and easy to follow method to take yourself into hypnosis and how to then use it with a variety of sports psychology applications:
You will:
You get taken into guided hypnosis by me.

You will make progressive changes to the thinking that fuels your running ability.

You will be convinced of your own ability to use and apply self-hypnosis and cognitive strategies throughout your runs and preparation.

You will get a good insight into how your imagination, cognitions (thoughts, beliefs, internal dialogue etc) and feelings effect your running performance and learn how to use them for your gain.

You will heighten your awareness of how to utilise your psychological resources to their full potential. (Most runners train their legs, but how many train their brain? The brain is used just as much, if not more!)

You will learn ways to use powerful, evocative mental imagery to advance your running performance.

You will learn a number of other evidence-based hypnotic skills to enhance your responsiveness to hypnosis too.
"I would wholeheartedly recommend Adam Eason's self-hypnosis training to anyone who is considering utilising the benefits of hypnosis. Adam makes the entire subject highly accessible and you can make progress at a surprising rate (after just 4 hours tuition I did not notice a needle being put through my arm having created anaesthesia using self-hypnosis!). The members area is also excellent with a number of resources that can help you progress with your self-hypnosis skills."

Simon Jones FICM, Group Managing Director, Interlaken Group Ltd
On this Hypnosis for Running seminar, you will learn:
An easy to follow, structured method of taking yourself into hypnosis.

A wide variety of specific cognitive strategies to use to advance your running performance.

Evidence based principles to make sure you and your running derive the most benefit.

Key ingredients of effective goal setting.

How to advance your running with a wide variety of mental imagery techniques.

How to control your perceived level of effort when running.

How to effect your physiological responses to problematic thoughts or self-talk.

Researched psychological strategies of elite runners.

Proven, real-life applications that any runner can use right away.

How to control your intensity levels.

How to relax hypnotically to powerfully deep levels (to help advance recovery, control arousal levels and to relax under strain when running).

Advanced and intriguing methods and applications of self-hypnosis.

How to deepen your perception of hypnosis to levels that are utterly blissful and dynamic.

How to nurture your relationship with yourself when running.

How to build self-efficacy as a runner and know the evidence-based benefits of doing so.

How to get motivated, driven and inspired to run at anytime and any place and even in the face of adversity.

Amazing insightful ways to apply self-hypnosis to your running preparation and during training.

How to utilise mindfulness, REBT, CBT and other types of evidence-based therapeutic interventions to benefit your running.

How to use self-hypnosis to generate physical and mental changes.

How to use self-hypnosis when actually running and performing.

A range of convincers and experiments to show you what you can do with self-hypnosis – designed to convince you of it's effectiveness in class!

Real-life applications that any runner of any ability or level of experience can use.
In addition to that, you also…
Relax in a friendly, informal group setting, and learn with other runners from a real variety of backgrounds and ability levels.

Have a lot of laughter… I mean a LOT of laughter, this course is a lot of fun

Get the opportunity to do some psychological exercises you may never have thought possible!
Plus, additional guest presenter – Gary Turner:



13 time world champion sportsman and ultra runner.
In the afternoon, we shall also welcome our guest speaker, Gary Turner; 13 time world champion sportsman and ultra runner. Gary will tell you about his own experience of incorporating these psychological skills into his running performance and share his insight as a champion sportsman that he has used within his running performances.
You Will Experience Hypnosis:
I personally take you into hypnosis on a couple of occasions throughout the day-long seminar — you'll know what hypnosis is without a shadow of a doubt by the end of this seminar! This also does ensure that you are fully acquainted with the varying ways in which you can experience hypnosis.
How To Find Out More and Join Us:
If you have additional questions, please email me now or just phone my offices on 0845 890 9000 and I'll always respond within one working day. Thank you.
Who should attend?
Anyone wanting to find out more about the psychological way to advance running performance.

New runners, experienced runners, club runners, those looking for a PB.

Runners who find training a chore, runners who need some fresh inspiration, runners who want to go faster, runners who want to go for longer…
An investment of one day and a nominal fee lets you tap into years of accumulated knowledge and empirical research; learn proven methods and newest techniques; and return home informed, inspired and ready to advance your running ability.
You Learn A Skill That Will Help In Many Areas Of Your Life:
This day-long seminar develops skills you are sure to use for years to come; it heightens your awareness of your mind and enables you to use it for more and more benefit when running. You discover how to use that resource that resides within us all, now you have a choice to awaken it and use it and advance your running performance without having to necessarily run hundreds more miles!
I offer you (what I consider to be) the finest tuition, a most enjoyable experience, lots of laughter and the opportunity to advance your running performance, to achieve more when you run, to excel with your running and to feel really good about it.
Your investment includes the following:
Over 9 hours of scheduled tuition.

Refreshments of teas, coffee, juices and water at regular intervals.

Complete course manual in electronic format.

Course handouts.

Fully supportive environment.

Access to future free refresher courses.

Ongoing support to help you develop your skills.

Multiple hypnosis sessions and hypnotic experience.

Lots of fun and dynamism.
My seminars do tend to book up well in advance, so if you are one of the unlucky ones and miss out on this date, make sure you register for my weekly ezine where I announce new dates first — 
Limited Spaces:
Please book early to ensure that you get the finest, most personal, interactive and tailored tuition from me, spaces are always limited on this seminar, so they tend to get booked up very quickly. We do have discounts available for more than one person booking together, so do please get in touch to find out about those.
Thank you for reading. I send you my very best wishes, go for it!

Adam Eason
Course Cancellation
If due to unforeseen circumstances any delegate needs to cancel an enrolment, up to one month before the course / seminar / workshop commences a refund of 66% of the paid course fee will be made by Adam Eason School of Therapeutic Hypnosis (T/as Awake Media Productions Ltd). Unfortunately, for any reduced initial fees paid (i.e. You took us up on an offer of a reduced course fee) and for any cancellations made within a month of the start date or after the start date of the course, no refunds are available.Please note: If you wish to move on to a different course at a later date and you give us less than a month's notice, there are additional fees incurred due to hotel booking costs etc.


If for any reason or due to unforeseen circumstances the programme you enrol upon has to be cancelled, Adam Eason School of Therapeutic Hypnosis (T/as Awake Media Productions Ltd) will refund your payment in full. Adam Eason School of Therapeutic Hypnosis and/or its directors will not be liable for any other expenses.
When & Where

Days Hotel Bournemouth
3 Russell Cotes Rd
BH1 3AB Bournemouth
United Kingdom


Friday, 3 October 2014 from 09:00 to 17:30 (BST)
Add to my calendar
Organiser
Adam Eason is a lecturer, researcher, author, trainer and therapist in the fields of hypnosis, hypnotherapy and self-hypnosis.
He is founder and Principal tutor of the Anglo European College of Therapeutic Hypnosis which specialises in research-informed, evidence based hypnosis seminars and hypnotherapy training.
He also lectures for the Royal Society of Medicine and a Bournemouth University Masters programme.
He is the author of several books on the subject of hypnosis.  Adam's two latest books were published in 2013.  In the book Hypnosis For Running he combines his two passions, hypnosis and endurance running.
The Science Of Self-Hypnosis is his latest book which is the product of his PhD research and study of this fascinating field.
Full descriptions of these books is available on Amazon.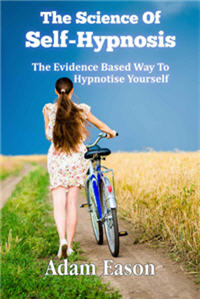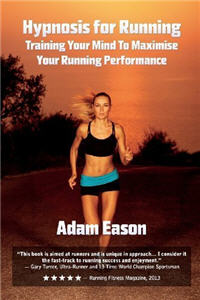 For many years Adam has held all of his courses, seminars and lectures in Bournemouth on the south coast of England.  We are now taking some of those seminars and courses to places around the UK.   On Eventbrite we are listing our shorter courses and one day events.
The Science of Self-Hypnosis One Day Seminar is a great day for newcomers learning the skills of hypnosis - bit it is also a great CPD day for Hypnotherapists who want to learn more about self-hypnosis using a very evidence-based, scientific approach.
The Rapid Inductions and Hypnotic Phenomena One Day Seminar is aimed mainly at trained hypnotherapists and is a very popular training event.
Adam has written countless articles and maintains a personal blog as well as his college website - Hypnosis Blog
You can contact Adam
by e-mail
or by phone 01202 526977