Multiple Dates
Self Love Retreat Taster Workshop
Description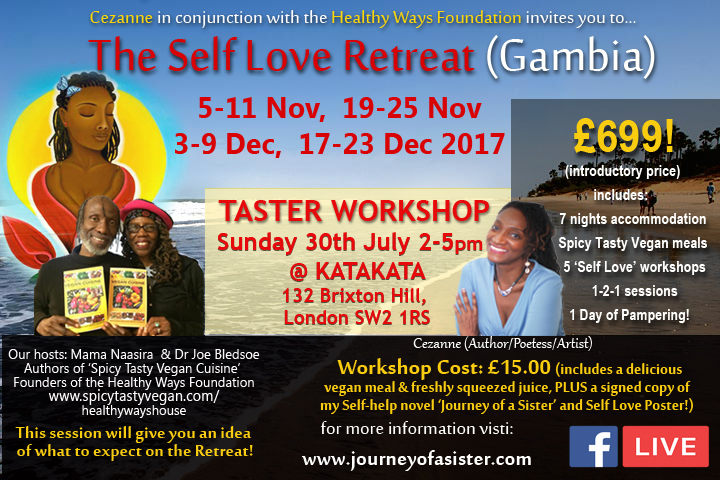 Join me for a taster workshop where you can get samples of what to expect on The Self Love Retreat! The session is designed to answer any questions you may have, and give you tasters in some of the workshops we will be doing on the Retreat including:
Who I Am (inc. using mirror work and affirmations)

Loving me from within

Sensuality workshop (including sacred dance)

Tapping into your Feminine Energy

Practicing Forgiveness for your own good

Learn how you can use natural ingredients from your kitchen for beauty treatments

Learn healthy recipes for healing the mind and body

Incorporate more COLOUR into your life for mental wellbeing (Colour Therapy)
Who is The Self Love Retreat for?
Women who want a holiday with added value

Women who would like to build confidence and self-esteem

Women who would like to learn how to truly love themselves from the inside out

Women who would like to develop a support network with other women to aid them on their Self-healing journey

Women who are open to transformation of the mind.
Where will we be staying?
We will be staying at the Healthy Ways Guest House in the Gambia, hosted by my mentors, and authors of 'Spicy Tasty Vegan Cuisine' Mama Naasira Angeela and Dr Gregory Joe Bledsoe.
They will not only be our hosts and cooks, they also have a wealth of knowledge and experience that they are happy to share with us, including eating for health & relationship advice!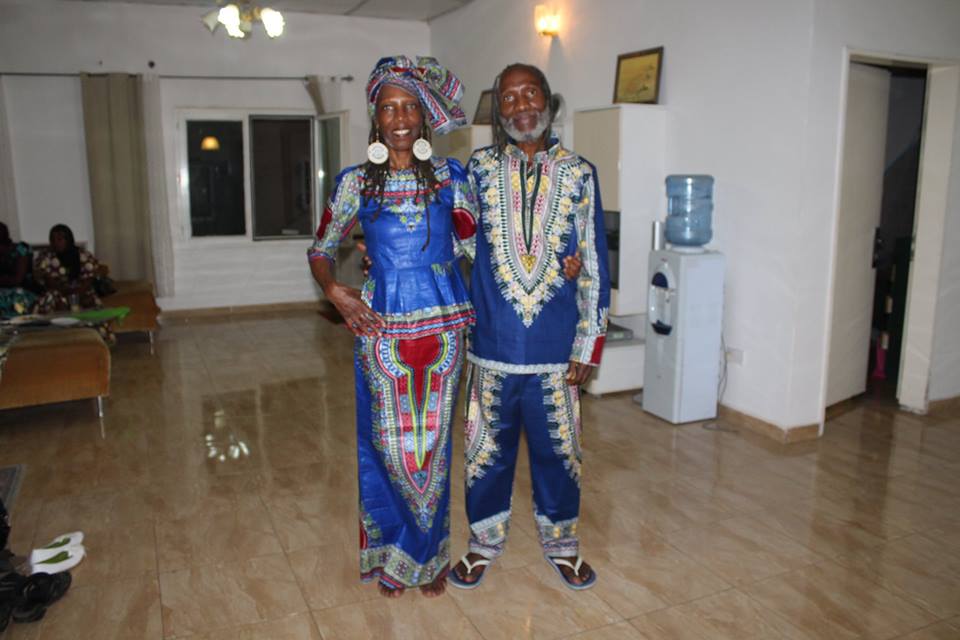 How much does it cost?
The Self Love Retreat costs an introductory price of just £699 and includes 6 nights accommodation, a healthy Spicy Tasty Vegan Cuisine meal each day, and Self Love workshops each morning Monday to Friday, with plenty of time for leisure and relaxation! I always like to over-deliver, so you can expect more than you paid for! You can choose from the first or third week in November or December.
LIMITED SPACES, RESERVE YOURS EARLY!
There are only 6 places on each Retreat, to guarantee you get individual attention from myself and the Bledsoes! A £150 deposit will secure your place which you can pay on the day. The rest can be paid in flexible instalments (full payment must be made by October for November Retreat, and November for December Retreat).
The cost of the workshop is just £15 which includes:
A FREE signed copy of Journey of a Sister

FREE vegan meal and freshly squeezed juice

Taster Self Love workshop which Mirror Work and Affirmations, Colour Therapy, and Sensuality!

Networking session with myself and others who may be joining us on the Retreat
Book your place early (only 15 available), I look forward to seeing you there!
IF YOU ARE UNABLE TO BOOK YOUR TICKET ONLINE BUT WOULD LIKE TO ATTEND, CONTACT ME AT cezanne@journeyofasister.com
Treat your Self!
Cezanne :-)
(Author|Artist|Poetess|Workshop Facilitator|Intuitive Coach)
N.B. If you are unable to attend the taster workshop, you can watch the FACEBOOK LIVE (the camera will only be on me!) Add me on Facebook now, and watch on the day!