Description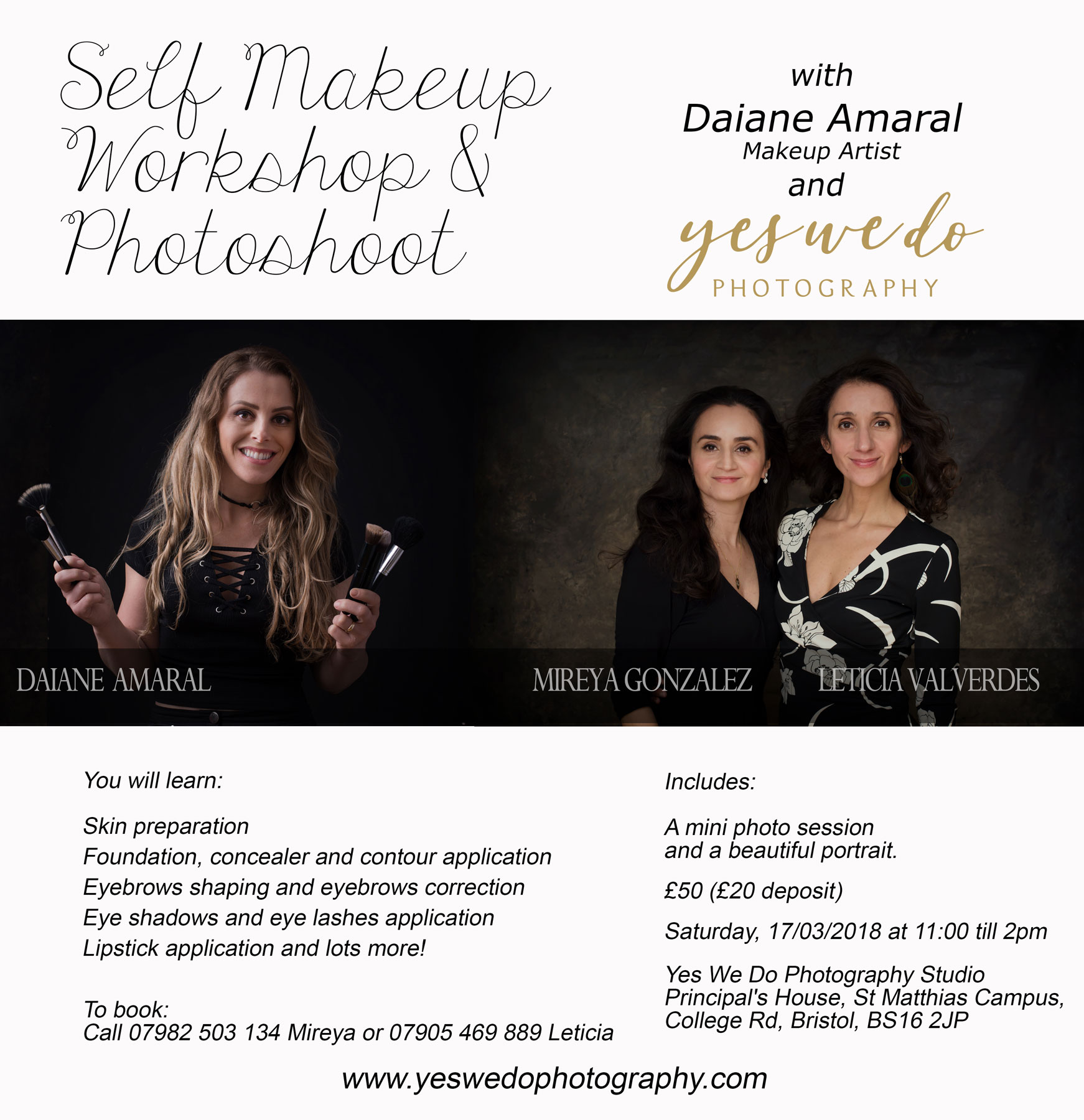 * SPACES ARE LIMITED, PLEASE ONLY REGISTER IF YOU ARE REALLY INTERESTED AND HAVE READ THE DISCRIPTION BELLOW*
How fun!! A 3 hour self makeup workshop with talented Daiane Amaral and a mini photo session with award winning photographers Leticia Valverdes and Mireya González.
An afternoon of self love and sisterhood, sharing great skills while having fun! All of it registered with a beautiful portrait of yourself.
Our studio is located in a beautiful Grade II neo-Gothic listed building in Fishponds, St Matthias Campus.
Note that this is NOT A FREE event. Once you have registered an £50 invoice will be sent to you and must be paid upon receipt. The £50 payment is required to secure your place. We are not taking £20 deposit any more, only the full amount.
Disclaimer: The organisers have the right to cancel or postpone this event in the face of any adversities that may occur. If cancellation is necessary, the amount paid will be refunded in full. If client decides to cancel in less than 48 hours before the event, the booking fee will be retained as compensation.