Sales Have Ended
Ticket sales have ended
Please sign up for the waiting list.
Sales Have Ended
Ticket sales have ended
Please sign up for the waiting list.
This is a 3-DAY event for people who are ready to show up and become their best selves in 2021.
About this Event
This event will help you reach your full potential with extraordinary certainty, energy, health and passion.
JP helps you cut through the excuses about why you are not consistent when pursuing your goals and eliminate the bad habits which are holding you back from being your absolute best.
JP talks about showing up as 'doing what you need to do'. Sometimes showing up is doing less than what you're doing, so that you can practice self-care. Sometimes showing up is doing something different, and surrounding yourself with people who will challenge and support you. The first rule in showing up is taking full responsibility for your life.
"If you're not ready to take full responsibility for everything in your life, don't even think about attending my event or working with me as your coach. I'm not a magician, I don't have a magic wand or pill and I don't have magic dust to shower you with. Changing your life is going to require work. It's going to require you to go to work on you." - JPDV

At this event, you will meet like-minded and like-hearted warriors. People just like you who want to get the most out of themselves and their life.
There's no such thing as a self-made man or woman. We are tribes-people by nature. We need to get someone to hold us accountable. So make sure that you are not doing life alone. Because if you are, you are sabotaging your own success.
Expect nothing, be prepared for everything. At this transformational event, we have it all: breakdowns, breakthroughs, celebrations, self-reflections, challenges and massive transformations.
AFTER THE SELF MASTERY SUMMIT YOU WILL HAVE THE POWER TO:
Master the skills to attain peak performance and self mastery
Break through your fears and limiting beliefs holding you back
Transform your body and the way you mind works
Create a solid plan for your health, wealth and success
Consistently achieve better long-lasting results
Achieve sustained extraordinary energy levels
Stop procrastinating and take massive action
Live your life with high impact, influence and inspiration
Achieve higher levels of personal leadership and excellence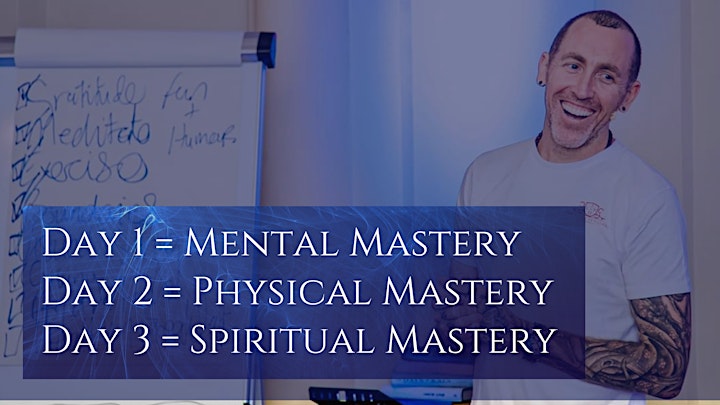 This 3-day event is for you and focused on you. Dedicating non-negotiable time for yourself in your year will be the most important time of your year. It puts you in control of everything else in your life.
We are all leaders. We are all already leading others. But to lead others in the best possible way we first need to master leading ourselves!
"If you want to lead, inspire and influence others you must first learn how to lead yourself. Master yourself and you'll master your life" - JPDV
Remember that nothing in nature is permanent, you must grow to thrive in life. As JP always says 'You are only as good as your next move' and when you leave this event, you will know exactly what that will be for you. #WYNM
ATTEND FROM ANYWHERE
The event will be broadcasted into a private Facebook group for the event where you can also connect with other people on the event.
If you choose to go for the VIP ticket, you'll get the above... plus, access to a Zoom room where we will be able to connect with you, see your face and you can unmute yourself for questions during the 3 days.
*If you cannot attend the full 3 days, recordings will also be available.
*There is an early bird offer for you, which expires on the 1st of January 😉
SCHEDULE (GMT time zone)
📆 January 15th, 2021 - 10:00AM - 3:00PM
📆 January 16th, 2021 - 10:00AM - 3:00PM
📆 January 17th, 2021 - 10:00AM - 3:00PM
*Please login early each day to register and get settled before 10:00 AM.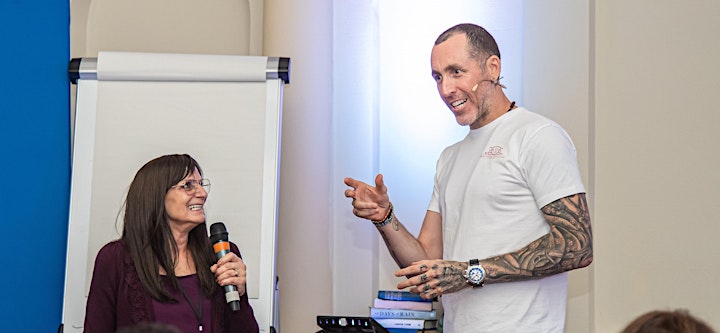 If you have any questions, please contact us at jpdv@jeanpierredevilliers.com