How can networks self-organise to distribute responsibility, power and action? A conversation between top network thinkers across the globe.
About this event
How can we distribute decision-making and action across networks? How can the coordinating entities step back to give more power and control to network members? How can such actions be monitored and sustained?
As our networks grow, many of us find ourselves continually asking ourselves these questions. Taking a distributed approach to networks is complex, and there is no simple formula.
Join us in an engaging dialogue with top network leaders from around the globe who have been deeply experimenting with such practices over the years, including:
Who is this event for?
Changemakers, network weavers, community coordinators, and funders curious about how to implement more distributed leadership and decentralised decision-making in networks.
What can you gain by joining?
Real-life examples and best practices of network self-organisation, offering inspiration and learnings to draw on
Concrete actions you can take to integrate decentralized practices into your networks
Inspiration and connections to others asking similar questions like you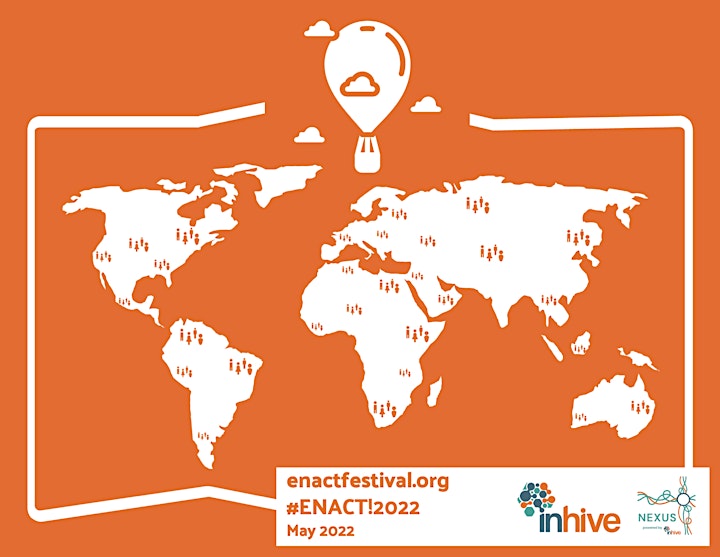 Do you run, support, or engage with a community or network that works to create local and systemic change? Then this festival is for you!
Across the entire month of May 2022, ENACT! will host dozens of online and offline activities that amplify unheard stories, share cutting-edge knowledge and practices, and identify synergies for collaborative action. Through these, our aim is to get people thinking and talking, build connections that spark new collaboration, and raise hope and awareness around what is possible.
Head over to the official festival page for more exciting events!