Self-Realization 'SIMPLICITY' Weekend Retreat - With Christopher
About this Event
"This could be the one. This immersion and investigation could be enough to find what you are looking for. This will be the deepest retreat yet. Maybe, just maybe, some of you will have that first, or final, breakthrough. That is my wish." – Christopher Jai Smith
The Kind of LOVE That Lasts Forever
Hello friends of truth, awakening, enlightenment, liberation and love. Are you ready to UNPLUG from the complexities of your mind, and society, and return to the loving embrace of SATSANG – the PEACEFUL, LOVING SIMPLICITY of your TRUE SELF in the PRESENT MOMENT!
Are you a SEEKER exploring the nature of TRUTH, LOVE, PEACE and FREEDOM?
Do you want to DEEPEN or RESOLVE the search?
Each one of us is searching in life for true HAPPINESS, LOVE & FULFILLMENT. SATSANG is the GATEWAY for us to find want we most TRULY DESIRE.
Then join Christopher, on September 19th-22nd, in his most powerful retreat yet, to investigate the theme of 'EFFORTLESS-OPENING', the way of RECOGNIZING and RELAXING into the inherent BLISS and FREEDOM that's already present within you, right now, as the TRUE SELF.
If you feel called to join us for this rare meeting, then find out more below.
Being brought up in the martial arts, Christopher was a truth, empowerment and enlightenment seeker from as young as he could remember, until, at the age of 21, he had his first non-dual awakening. His background primarily lies in the martial arts, meditation and self-inquiry.
Click here to find out full details on the website - To find out more click here
How Our Weekend Will Be Structured
Nestled in a beautiful farmhouse location in Ashbourne, (Nether Burrows Farm, Derbyshire, DE6 4NG) this September 19th-22nd retreat is aimed at those who wish to effortlessly shift into IMMEDIATE AWAKENING within their present experience, via DIRECT RECOGNITION, and not via intense effort-filled practices.
Each day will consist of two, 2hr sessions, with a 1hr break in between. From 1pm-6pm. (See below for the full schedule).
First Session Of The Day
At the beginning of session 1, there will be an effortless GUIDED MEDITATION, followed by a gentle talk (each day will see a different talk. See below.) on the power of PRESENCE, STILLNESS & AWARENESS (connecting with a deeper dimension of our being). Then the floor will be open for sharing of experiences, questions or clarifications.
Second Session Of The Day
The second session will begin with the powerful and effortless method of SILENT SITTING (tuning into the inner stillness and presence at the core of our beings), followed by an invitation in to SATSANG (the meeting of truth), to explore and effortlessly open to our true natures in the present. Asking ourselves the core fundamental questions of our direct experience. Then leading into a SUBTLE PRACTICE (everyday there will be a new subtle practice presented. See below.) for the aim of removing any 'seeming' internal obstacles, and in order to directly experience deep SELF-REALIZATION in the present.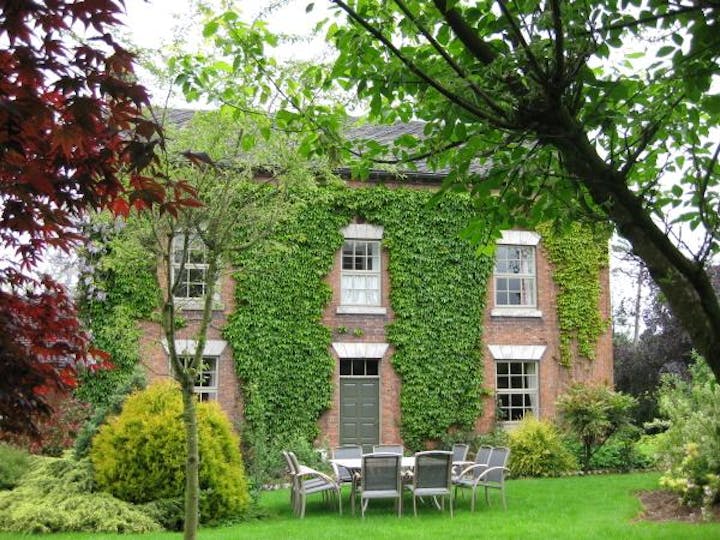 Retreat Schedule
Arrival (Evening)
Dinner – 5:30 – 6:45pm
Introduction (Retreat Overview) – 7:00pm – 9:00pm (Please arrive before 6:30pm)
Day 1
Breakfast & Lunch at your own discretion. (Before 14:00pm).
Day 1, Session 1 – 14:00pm – 16:00pm. Talk – The POWER Of PRESENCE, STILLNESS & PURE AWARENESS
Day 1, Session 2 – 16:20pm – 18:30pm. Satsang – RECOGNIZING The ISNESS Of What's ALREADY PRESENT
Dinner – 18:45 – 19:45pm
Day 2
Breakfast & Lunch at your own discretion. (Before 14:00pm).
Day 2, Session 1 – 14:00pm – 16:00pm. Talk – KNOWING The TOTALITY Of PURE AWARENESS
Day 2, Session 2 – 16:20pm – 18:30pm. Satsang – OPENING To The IMMEDIACY Of DIRECT EXPERIENCE
Dinner – 18:45 – 19:45pm
Final Meeting (Evening) – 20:00pm – 21:00pm Talk – The CONFIDENCE Of RECOGNITION In Daily Life
Leaving day
10:00am
FOOD & ACCOMMODATION
Farmhouse sleeps 10 with 5 Bedrooms
Two bedrooms with en-suite shower rooms
Three additional bedrooms
Separate bathroom
En-suite shower rooms have underfloor heating and towel rails
Separate bathroom
Ground floor utility room & wc, open-plan kitchen/dining area with log burner
Two separate lounges
Two sets of stairs
Private garden and parking
All bedrooms are twin rooms, so everyone will be sharing a room (men with men and women with women. If you have any concerns about this, then please contact us directly at christopherjaismith@gmail.com).
This retreat will be held in Ashbourne, Nether Burrows Farm, Derbyshire, DE6 4NG. (The full address and details will be sent to you via confirmation email).
Food
A mixture different breakfast, lunch and dinner foods will be provided for the full weekend (please let us know if you have any special preferences or allergies and we will do our best to accommodate. Contact us here at christopherjaismith@gmail.com). Meals will mainly be self-serving meals. So it will be everyone's responsibility to prepare their own meals, or for a group. The retreat schedule is structured to leave plenty of time for food preparation. (There is no caterer for this specific retreat).
No alcohol or recreational drugs will be permitted on this retreat. Thank you.