Description
SELFISH Soundboard is a place to share your ideas, seek advice and dedicate some time to productive work on one Monday morning, in the middle of the month!
Join me, Nicola Cloherty, and a bunch of other women creating businesses or birthing passion-projects to connect and share from a place of heart and purpose.
We will be diffusing aromatic anchors to support your creativity and flow.
We will have have a little tea and raw treat halfway through.
SELFISH wants to connect women who embody their passion and want to propel their offering out into the world. But what makes SELFISH a little different is that we do so with our own SELF at the forefront; then we serve our customers and loved ones.
We are unapologetically SELFISH for ourselves first and foremost.
We do so while championing, collaborating and empowering other SELFISH women along the way.
We hone into and honour our feminine.
We lift and we inspire.
We share and we hold space.
The morning will aim to look like this...
8.45-9 - arrive and grab a tea/coffee
9.00 - intro with Nicola
9.15 - round table and intros of everyone else
10.00 - building a brand with heart
10.30 - tea and raw treats
11.00 - productive power hour
12.00 - wrap up and pack up

We want to flow, but we want a wee bit of structure!
Cost: €12 +booking fee for refreshments and space!
Location: Woubruggestraat, Amsterdam 1059VT

Limited to 8 women. First come, first served!

Who's your host?
Hi, I'm Nicola.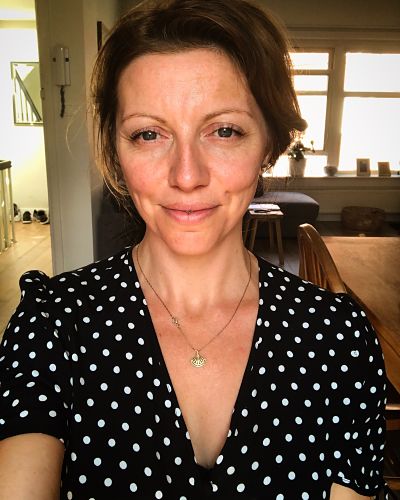 I do a couple of things, but all with love, purpose and empowerment at heart!
SELFISH was born out of a need to break the taboo that self-care and love aren't at all selfish.
We all need to consciously craft out time and space for ourselves first, then serve others from this place. It isn't easy, we know BUT we reckon that as a collective and community, we can create ways to be unapologetically selfish - with love in our hearts and a smile on our faces!
And, as women, we really need to hone into our female cycle, honour our female and create a toolbox for our own wellbeing.

I tend to go with the flow, but I need to be accountable and create a structure to support myself (Trust me. It wasn't always this way).
My beautiful friend and marketing client, Eva described as:
'She is such a lovely go with the flow, sensitive, intuitive and crazy woman who knows her stuff around marketing and connecting, in a female way. Honouring our cycles and wellbeing.'
I AM SO PROUD to be involved in a colourful array of work:

❤️ educating & selling doTERRA essential oils & plant-based products to change lives

❤️ purpose-led & heart-based marketing

❤️ events & workshops

❤️ nurturing a beautiful community who own their health, wellness and self-love

❤️ providing an online platform for doTERRA business owners

B L E S S E D & G R A T E F U L

✨ www.mydoterra.com/nicolacloherty

✨ www.eightyfourmarketing.com

✨ www.daretobeselfish.com

✨ www.websitesforessentials.com

Please sing out if I can help you at all!
Love,
Nicola