Description
It's official - in the UK we have reached a mobile tipping point. UK consumers now spend more than double the amount of time browsing on their smartphones, compared to time spent on their PCs and Laptops (OfCom: August 2017 Communications report).
What's more, 78% of local mobile searches result in a sale. From these local mobile searches, 50% of consumers will visit the business – within a day! (HubSpot: Nov 2017)
As a business owner, would you like to grab a share of your customers' attention on their smartphones?
I'll be sharing in-depth information on
How affordable business apps can help your business generate a return

Real live examples of how business apps can work for the small business

Marketing tips on creating a successful mobile app promotion

Campaign Analytics
If you're a start-up or a small business owner considering affordable mobile technology for your business, this is a one-of-a-kind workshop.
---
Speaker Profile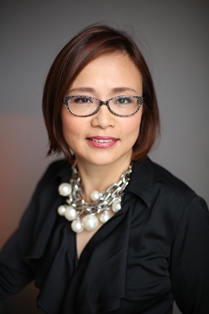 What Joyce and her team do is help businesses
- whose social media followers aren't converting into paying customers
- whose email campaigns aren't generating the response they used to get, any longer
- who haven't yet used mobile technology to help their marketing, or
- are interested in exploring mobile technology but don't have the time or the skills to do it or think it's too expensive for them.
Joyce has a passion for technology, utilising her 25 years of corporate and small to medium sized enterprise (SMEs) marketing experience, Joyce is a mobile marketing specialist and app developer for SMEs. She champions SMEs by building cool clever customisable apps and websites that can do what conventional websites can't.
What's more, Joyce and her team provide the training, consultancy, app campaign management and analytics to help you generate a return on your marketing investment. Together with her technology partner, Eazi-Apps, Joyce and her team take great pleasure in helping ambitious small businesses grow.
" Great practical examples. Very responsive speaker." - CBL attendee