Description
SELL-OFF: THE ABOLITION OF THE NHS (2014)
by Peter Bach
57 mins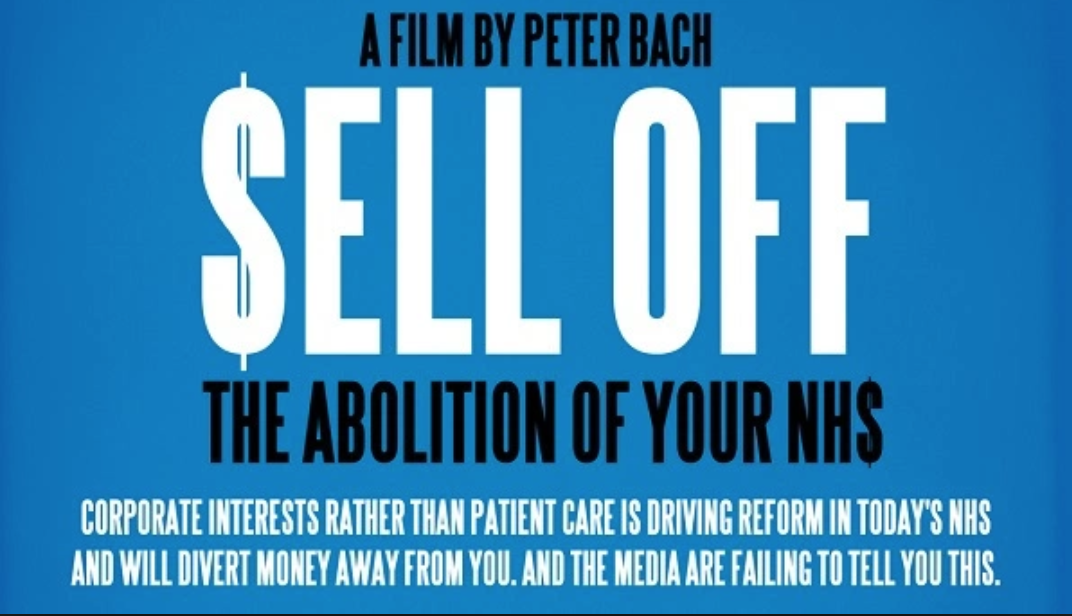 Q&A with Dr Marian Huett, medical lecturer at King's College and Dr Bob Gill, GP in Sidcup, involved in the making of $ell Off.
We will also be able to talk about the follow up documentary The Great NHS Heist.
Corporate interests rather than patient care is driving change in today's NHS and will divert money away from YOU. And the media are failing to tell you.
This film is radical. With over a dozen NHS insiders as witnesses, Peter Bach tells the alarming story of how the health service as we know it is being quietly abolished. Almost without our noticing, it's been replaced by a system modelled on the US in which care is delivered by profit-maximising companies that charge patients for treatment; treatment which will anyway be restricted and reduced.
One medical reporter claims that health reporting today is so poor because few journalists have real sources inside the NHS. Well, this film will have a riot of medical sources - including one professor, two consultant radiologists, a cancer expert, a public interest lawyer, and several outspoken GPs.
What they all have to say will be shocking, unusual and brave.
---
The screening starts at 7:30 PM
_
Please do not eat in the cinema.
_
Please DO NOT book a seat if you are not sure of your availability. Seats are limited and each booking reduces the number of seats available to others. If you cannot attend, please cancel your reservation as soon as possible by going to "MY TICKETS" on the email from Eventbrite; this will release your seat to someone else.

If the film is SOLD OUT, there will be an automated waiting list, which will contact you if/when a seat becomes available.
_
Upon leaving the cinema, please make a donation towards our running costs and support your club.
Thank you!
_