Sell your way to Success with Ben Kench-Bestselling Author of Selling for D...
Description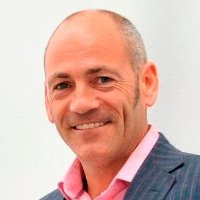 Practical strategies you can use to close more deals and grow your business in 2018.
We are pleased to welcome Ben Kench, the UK's Leading Sales and Business Growth Coach and bestselling Author of 'Selling for Dummies' to the Eco Innovation Centre.
No matter how big or small your business, growth comes from your ability to sell yourself, your product or your service… and in many cases all three.
With a sales career spanning more than 30 years Ben has become an in-demand coach and consultant for businesses of all sizes striving to reach the next level and during this, his first ever training in Peterborough, Ben will share powerful and practical insights to help you rapidly drive your business forward in 2018.
A big personality Ben's seminar's are both inspiring and energising packed with real examples and workable solutions to help you realise the success you dream of.
Don't miss a rare opportunity to learn from one of the UK's leading sales and business growth coaches (for free)
This event is free to attend however, you will still need to register.