Event Information
Location
Camberwell, Zone 2 London, SE5
Full address details will be sent after booking
Description
Selling fills most artists and makers with dread. They question whether their work is good enough. They struggle to justify their prices. They sweat when they have to pitch products... But it doesn't have to be like this.
This course will give artists and makers more confidence when it comes to promoting themselves and their work.
In the morning, experienced coach Steven Sparling will talk about overcoming the psychological barriers you may have about selling, with some fun interactive exercises to help boost your confidence.
In the afternoon we will have lots of practical advice on marketing and promotion, building your network of contacts, running your own open studio event, and pitching to galleries and shops. Gabriela Szulman, a designer maker with extensive event management experience, will advise on what to think about when taking part in an open studio event, inviting the public in to see where you work. Gita Joshi, Director of the Orso Major Gallery, will guide you through the preparation and research you need to do to before approaching a gallery or boutique about stocking your work.
On this course you will:
Gain more confidence about promoting yourself and your work

Find out how to market yourself and prepare your studio for an open studio event

Learn what a gallery or retailer is looking for and how to pitch confidently to them.
We're holding the workshop in Gabriela's studio in Camberwell (Zone 2 in SE London) so that you can see for yourself how best to present your work on an open studio day. Full location will be sent after you book.
---
Our speakers:
Gita Joshi is Director of Orso Major Gallery. Gita has a background in art history and trained in curating at Central St Martins. She has worked at Royal Commissions, architects' practices, galleries and in investment banking. As a collector and curator she is known for recognising talented artists early in their career, and has been an early supporter of artists who have gone on to win major awards and accolades. Gita is also a member of the Association of Women Art Dealers. http://orsomajor.com/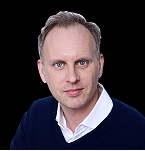 Steven Sparling has been a professional actor since 1991 working in theatres across Canada, the UK and in London's West End. He has an MA in Creative Entrepreneurship from the University of East Anglia and is currently pursuing PhD research at Goldsmiths College, looking at issues of sustainability and longevity in creative careers. He has delivered workshops on business skills for creatives on three continents through his company The Thriving Creative. http://www.thethrivingcreative.com/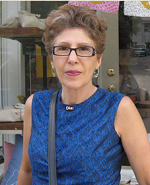 Gabriela Szulman attended the Camberwell College of Arts in the early 90s. After graduation, she ran a ceramics studio for 12 years, supplying a number of galleries across the UK and also selling internationally. She left the messy business of clay behind after completing an MA in Studio printmaking in 2007. Her current work ranges from jewellery, prints, cards and collages to upcycled furniture. She moved to a live-work unit last June and hosts exhibitions there at least twice a year. She also teaches an assortment of creative techniques involving paper and glue on a regular basis. http://gabrielaszulman.com/
---
Tea and coffee will be provided throughout the day. For lunch, you can bring your own or there are local shops and cafes.
* Image used is from Makerhood's Making Uncovered event, taken by Blesstheweather: http://www.blesstheweather.com/
Date and Time
Location
Camberwell, Zone 2 London, SE5
Full address details will be sent after booking