Description
During the course of Start it @KBSEA we will be installing a mobile unit on the boardwalk from which you can sell your products or/and services to the people passing by. This unit can hold three startups at the same time. We will offer two timeslots per day (10h-14h and 14h-18h) for three startups at the same time.
Every startup will get:
- A desk (width 1,5m)
- A branded poster behind the desk - we will need your logo and a short "slogan" for this
- 4 hours of selling time on the boardwalk
- A power point, so you could plug in your screen or something else.
- You will need to be at your desk during the four hours you have signed up for.
The unit will look like this: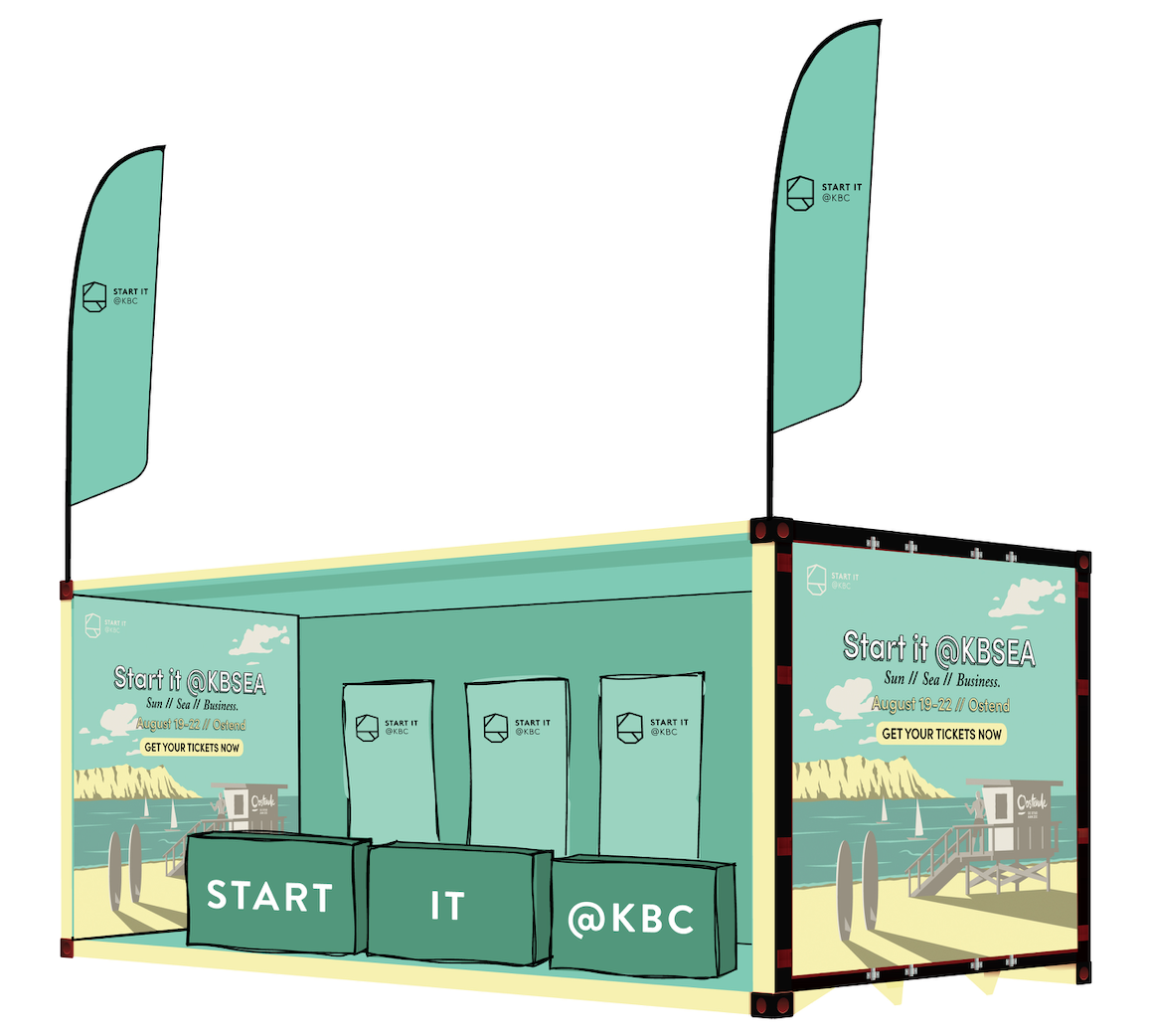 Any questions or remarks? Contact Bea Cleeren at bea@startit.be