Description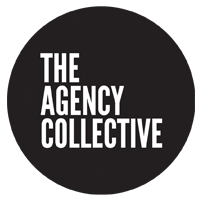 One night only: The UK's Foremost Expert in Agency M&A

An event for owners, directors & shareholders of agencies – Digital, Creative, Brand, Content, Marketing, PR, SEO, Design, Video, Search, Social Media, UX, Service Design & Full Service.
If you are an ambitious agency owner, building value in your company is something you do everyday. At this event you'll find out what happens next - how to release and maximise that value when selling your agency.

We are extremely fortunate to host this discussion with M&A expert and Managing Partner at Results International, Keith Hunt. Keith has been in the business for over 20 years and has helped 100s of agency owners exit their business. Below are some of the questions he'll cover, but the best bit - you'll have an opportunity to ask questions too.

- When should I start thinking about selling?

- When is the right time to sell?
- What are the typical criteria that make an agency interesting for a buyer/merger?

- How does an agency evaluation work?
- What is the fundamental reason for WPP, Publicis and Dentsu to buy up so many agencies?
On the other side of the table, we'll have Spencer Gallagher who built his agency Bluehalo from scratch and went on to sell it to Gyro International for a substantial seven figure sum. He is a non-executive for 40 of the top UK independent agencies, helping them to achieve exceptional high growth. He'll be answering questions such as...

- What was it like to move his business towards an exit?
- Why did he decide to sell?
- How long did the whole process take?
- And the pitfalls to watch out for as an agency owner when going through the process of selling your business
---

This isn't stuff from textbooks or information you can get off the internet - it's from agency owners and experts who have been there, seen it and done it.
- 6pm – Drinks & networking with other ambitious agency owners
- 7pm – Dinner & presentations
- 10.30pm – Conversations at the bar until late...
Getting to One Alfred Place
The nearest tube stop is Goodge Street. From there, turn right down Tottenham Court Road. Take the second left into Store Street and left again into Alfred Place. One Alfred Place is immediately on your left - head straight to the 2nd floor when you arrive. Click here for further details.
Please note that tickets are non-refundable. However, if you can no longer make it, please let us know at least 7 days before the event and we'll give you a credit to use for future events.
If you cannot make this one, click here for more Agency Collective events
If you're a Wow client...drop an email to info@thewowcompany.com and we'll share a discount code for you to receive a free ticket to your first event.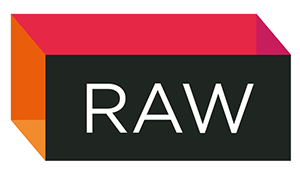 And lastly, a huge thanks to the team at Raw Productions for filming this event. Based in Central London, they provide video strategy, production and distribution services to global clients. And are bloody good at it too - highly recommended.
---