How you can take the evolving world of sales to the next level.
About this event
Selling through partnering skills and hybrid Selling
In this workshop, Fred will look at the evolving world of sales and set out what people need to do to refine their approach and how they can take it to the next level.
Fred Copestake is a trainer, coach and author – an expert in helping sales professionals to improve their performance and unleash their full potential.
He is Founder of Brindis a specialist sales performance consultancy and over 20 years has worked in more than 35 countries training over 10,000 salespeople.
Projects have ranged from developing sales skills for Middle Eastern healthcare companies, to account development and sales leadership in Latin America and Europe for IT and engineering multinationals. He was responsible for the planning and implementation of the 'Coronacademy' for the famous Mexican beer brand.
Trainer, Coach & Author.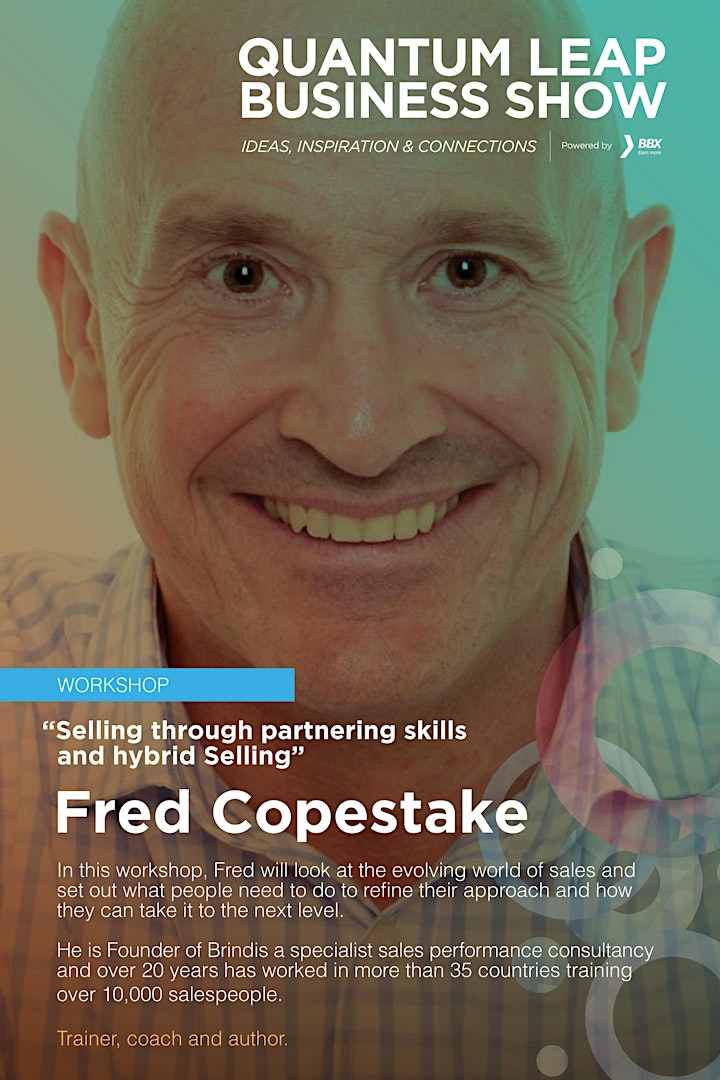 Organiser of Selling through partnering skills and hybrid Selling
Thursday 24th June from 9am GMT
Giving something back to small businesses, after a year of challenging times.
Connecting small businesses across the world – Join the UK, US, Europe, Africa, Asia & Australia in three time zones.
Powering up the Global Small Business Community. Let's get focused on making 2021 & beyond a terrific year. This is the show for all the growth focused owners & entrepreneurs across the world.