Sembene Across Africa takes place in Lagos with physical and virtual screenings from October 19 to 25. Register today!
About this event
Sembene Across Africa, an annual program launched in 2017, returns with a week of online and in-person screenings and seminars, produced in conjunction with more than 100 African institutions.
The programme, taking place from October 19 to 25, includes two of Ousmane Sembene's films and a documentary about him: The classic tragicomedy MANDABI (1968), which documents the plight of a Senegalese man who tries to cash a money order from a relative in France; XALA (1975), a biting satire about corruption in the independence era; and SEMBENE! (2015), an award-winning documentary celebrating the life of the self-taught filmmaker who became a giant of world culture.
The Lagos programme will commence with a physical screening of MANDABI (The Money Order) at 7.30pm on Monday, October 19 at the Alliance Française de Lagos/Mike Adenuga Centre, 9 Osborne Road, Ikoyi, Lagos. Entry is free.Mandabi, Xala and Sembene! will be available to stream for free from October 20 through October 25.
The Seminar "Fight the Power: Sembene and Black Power, Then and Now " will be broadcast live - in English - on Facebook and YouTube on Saturday, October 24 at 4.30pm WAT.
The Lagos edition is organised by Screen Out Loud, in partnership with the Sembene Across Africa project team and Alliance Française de Lagos.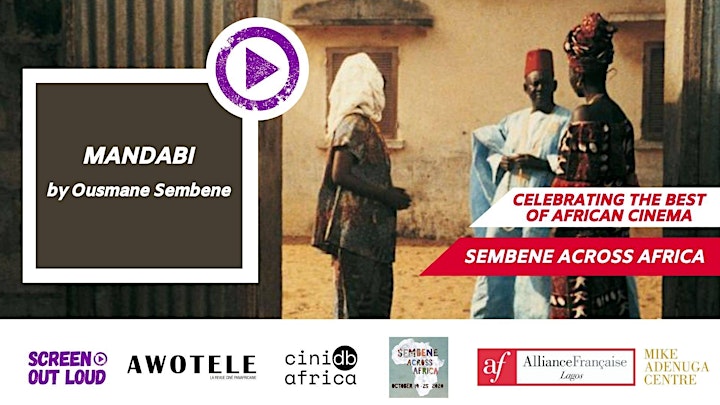 Organiser of SEMBENE ACROSS AFRICA 2020 - Virtual Programme (Lagos)