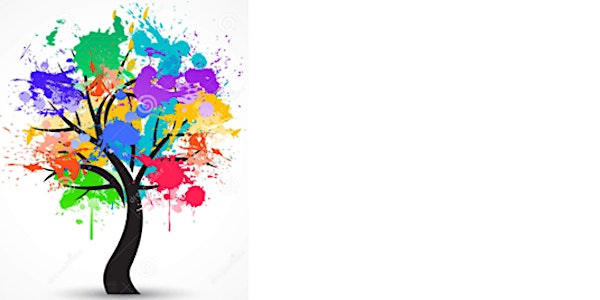 Seminar 2: Environmental and Sustainability Education across the curriculum
Changing the World One Lesson at a Time: Environmental and Sustainability Education An online seminar series for teachers, TAs and educators
About this event
Children today face significant challenges in response to living in a globalised world and the predicted environmental threats to the planet. As such, it has been suggested that there is increasing need for schools to have a global rather than merely local perspective and to cultivate in students a critical sense of environmental responsibility. However, the 2015 UN Sustainable Development Goals highlight that there is much still to do to achieve this.
This online seminar series explores environmental and sustainability education through three sessions:
• Outdoor education;
• Environmental and sustainability education across the curriculum; and
• How can we 'Build back better', and what does this mean for education?
Each one-hour seminar will comprise three short presentations by experts from schools, charities and higher education, followed by opportunity for questions and discussion.
Seminar 1: Outdoor Education
Thursday 14th May, 4-5pm
How might we engage children with environmental and sustainability education through outdoor learning within and beyond the school grounds? In what ways could the local area be used to support children's learning? In this session you will hear a range of examples from experts based in school, a local charity and Cambridgeshire County Council, and have the chance to put your questions to the panel.
• Heidi Latronico-Ferris, PECT - School grounds an untapped resource and additional classroom space
• Michelle Heather, Buckden Primary School - Teaching through allotments and growing
• Stephen Brown, Cambs County Council - Learning beyond the school gate and using your local area to create amazing learning experiences
Seminar 2: Environmental and Sustainability Education across the curriculum
Thursday 4th June , 4-5pm
Implementing environmental and sustainability education within primary school contexts can be a complex and time-consuming process; perhaps as a result, and alongside increasing competing demands on curriculum time from core subjects, it can be neglected. As a result, in this interactive session we will consider how teachers might critically explore concepts of sustainability across the curriculum, with a range of practical examples to use in and beyond the classroom.
• Professor Allan Drummond, Anglia Ruskin University - Telling real sustainability stories through picture books
• Dr Nicola Walshe, Anglia Ruskin University - Arts-based pedagogical approaches to ESE
• Ruth Sapsed, Cambridge Curiosity and Imagination - Less is more and thinking about slowiness
Seminar 3: How can we 'Build back better', and what does this mean for education?
Thursday 18th June, 4-5pm
The impacts of Covid-19 are being experienced in every sector in the UK, from education through to business. In response, demands are being made for a recovery programme that will help people to navigate this difficult time. The UN Secretary-General is calling on world leaders to use these recovery programmes as a chance to 'build back better' in recognition of the multiple challenges we face, from climate change to inequality.
But what does this mean for education? What should pupils be learning, and how should they be taught? In this interactive session you will hear from experts in the fields of sustainability and education, including pupils from Cambridge's Schools Eco-Council, and have the chance to put your questions to the panel.
• Prof Aled Jones, Director of the Global Sustainability Institute – What does 'Build Back Better' mean, and what could this look like?
• Ann Finlayson, CEO of SEEd - What does 'Build Back Better' mean in the context of education?
• Cambridge Schools Eco-Council pupils - Why we need to learn about sustainability in the class-room