Description
This half-day seminar and workshop will give you the information and knowledge you need to ensure successful growth and skills in marketing and business development.
Whether for your business as a whole, or perhaps more importantly for you as an individual, the seminar will help you to ensure you're regarded as a leader in your field and win more work every day...
Obtain tips from leading experts in social media, business development, marketing, events and the media.
Learn how to ensure your business becomes and remains a leader in its field
Find out the latest developments in BD, Events and Social Media
Become a thought leader in your field
Download the full brochure here
Seminar leaders:
Mike Ames - Business Growth & Development - one of the country's leading exponents of business growth and development, we're really grateful to Mike for giving up some time to join us to explain some of the key secrets to successful business growth. He'll explain how to develop the all-important relationships and convert prospects into not just customers, but advocates for your business.
Sarah Richardson - The Media and PR - award winning editor of one of the world's oldest business to business publications, "Building", Sarah's an experienced journalist having worked for many years at UBM providing insight into the world of construction and engineering. She also edits and provides content for industry conferences and events, and is an ambassador for the charity, the 'Transformation Trust'. Sarah will be explaining to us the benefits of working with the media, how to avoid 'bad press' and how to make the most of relationships with the media.
Su Butcher - Social Media Strategy - Su's widely recognised as one of the leading voices in social media for the construction and architectural sector. Having started life in architecture and managed a number of successful architectural practices, Su now runs a consultancy advising people on how to make the most of and strategically benefit from social media. She'll be offering some advice and tips for ensuring you avoid making mistakes, manage risks and demonstrate / measure value from your social media strategy.
Stuart Wilks - Events - Finally, but hopefully not least of all - I'll be discussing the importance of all manner of events and seminars & conferences. With over eighteen years of experience in managing and marketing events, general marketing and business development I'll be looking at how to ensure your events are a success, what types of event to organise and where / when and how to market and organise them.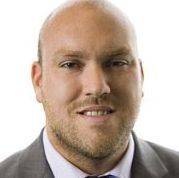 David Wright has 20 years experience working with Barristers, Solicitors and Chambers. The Legal 500 describe him as "very Commercial" and someone who "deals with issues quickly and sensitively". He has a passion for leadership and development which originated from his career as a Barristers Clerk, and role as Vice-Chair to the IBC Career Development Committee. His skills are reinforced by his academic achievements in developing effective performers at work, communication skills, retail management and marketing. David joins us on the panel discussion, rounding up the topics raised during the main event.