Description
We are often swayed with general sayings and idioms that actually harm our dating and love lives. They have become truths instead of heuristics to be taken with a pinch of salt. One example is 'if it's not love at first sight, then there is no future between you and me' ; In fact studies show that lasting relationships are often the ones that start out as friendships and grow into romance ,' slow burners' without a hint of romantic spark to begin with. This and other 'myths' are erroneous on many occasions, leading us to discount potential partners.
Psychologist Madeleine Mason will unpick the typical myths that hold many of us back in our dating and help us understand where we may be going wrong in finding Mr. or Mrs. Right.
This is an interactive seminar for both ladies and gentlemen who want to learn what may be holding them back and to turn dating into something that can be fun rather than awkward or anxiety provoking. Get your ticket today!
Dating Psychologist Madeleine Mason is director of dating experts' company PassionSmiths, She is Psychologies Magazine resident dating advice blogger as well as frequent commentator in various newspapers. You will also see her at the international iDate Conference in October and Vialucci Magazine, soon to be launched.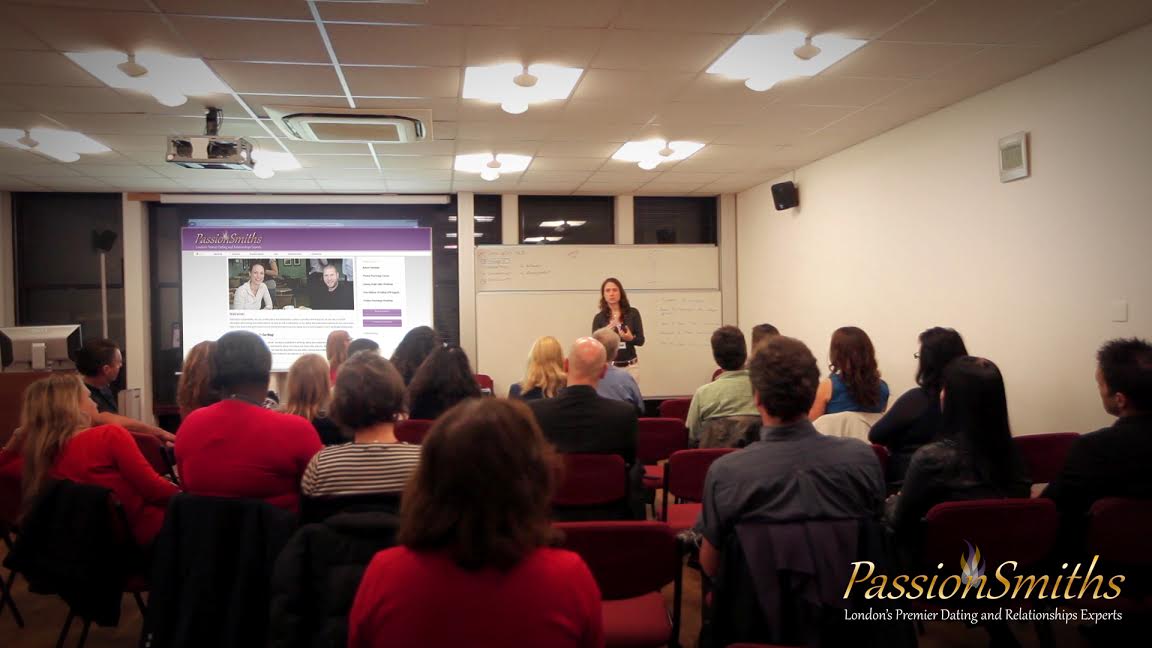 Comments from previous attendees:
"I attended PassionSmiths three one-hour seminars starting in August 2014. I took from them far more than I thought possible. Madeleine manages to break down common problems in a way that is direct, succinct and easy to follow, stage by stage. Within five minutes, she had the entire audience noting every word. She addresses issues in a fashion that stays memorable, so for me the impact wasn't just for a few weeks afterwards, but much longer - possibly lifelong. Talking to other people at the seminar, we agreed that we'd learned not only about dating more successfully, but also about relationships, avoiding pitfalls and knowing our own flaws. She gives advice that you feel straight away you can trust." Tim, 35
"Just thought I'd write to say hello and give you an update after all your seminars I went to and your great 1-to-1 coaching. I have actually met someone and it is going amazingly well – I couldn't be happier (he even surprised me with a weekend in Rome for my birthday). I learned a lot from your coaching and continue to put it into practice – so thank you." Linda, 36