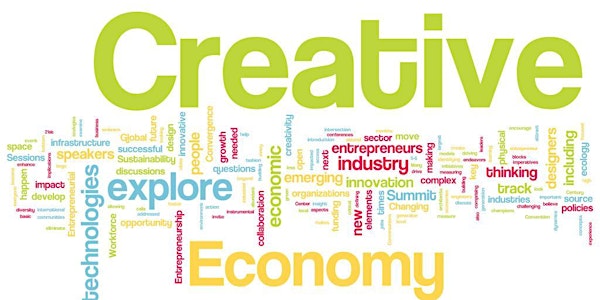 Seminar Relative Values: Creative Economy research, policy and exchange (UK...
Location
Samuel Alexander Lecture Theatre
Samuel Alexander Building - University of Manchester
Lime Grove
Manchester
M13 9PP
United Kingdom
Description
The seminar will be presenting the early findings of the international exchange project Relative Values. Bringing together researchers and arts organisation, this investigation asks how we can measure and strengthen practices and policies that maximise the social and economic value of the arts to individuals and society, particularly in vulnerable urban environments.
In collaboration with Agency of Youth Networks (Rio de Janeiro), Battersea Arts Centre (London), Contact Theatre (Manchester), and the Networks of Maré (Rio), People's Palace Projects is piloting a research methodology that enables arts and cultural organisations to map and narrate their impact on the territories in which they operate. The seminar is an opportunity for arts practitioners, policy makers and researchers to how arts organisations can take a lead in discussions about cultural value in social and economic terms.
The results of the research will be shared at public events in London, Manchester and Rio de Janeiro this April and May 2018. The final report will include a toolkit that makes the methodology of the project public for arts organisations to adapt and create their own model to measure the value of what they are doing in relation to local territories.
PROGRAMME
12.30pm - Registration, lunch and refreshments
1pm to 1.15pm Welcome - Dr Simon Parry, Lecturer in Drama and Arts Management, University of Manchester
1.15pm - 1.45 The Value of Culture
Matt Fenton, Director, Contact Theatre
Manchester City Council (name TBC)
Arts Council Research Unit (name TBC)
1.45 pm to 3pm Relative Values: an artist-led model for development of cultural and creative entrepreneurship in communities
Meghan Peterson, Project Manager, The Agency, Battersea Arts Centre
Caitlin Gleeson, Relative Values Manchester Research Facilitator
Isabella Porto, Director of Arts and Culture, Redes da Maré
Marcus Vinicius Faustini, Founder and Director, Agência das Redes para a Juventude
Prof. Leandro Valiati, Visiting Professor of the Economy of Culture, QMUL and Director of NECCULT/UFRGS

3pm to 3.15pm Tea Break
3.15pm to 4.15pm Relative Values: a toolkit for assessing the socio-economic impact of arts initiatives in the urban territories subject to multiple stress factors
Prof. Leandro Valiati, Director, Creative and Cultural Economy Study Centre (NECCULT/UFRGS) and Professor of Economy at the Federal University of Rio Grande do Sul (Brazil)
Mariana Steffen, Research Assistants Coordinator, Creative and Cultural Economy Study Centre (NECCULT/UFRGS)
André Piza, Research Assistant, People's Palace Projects
Prof. Paul Heritage, Artistic Director, People's Palace Projects, QMUL

4.15pm to 5pm - Networking and drinks reception