Seminarium - Jak Inwestować w Nieruchomości w UK

Sunday, 21 May 2017 from 10:00 to 17:00 (BST)
Event Details
Czego dowiesz się na seminarium:
✅ Jak nabyć nieruchomości bez wkładu własnego

✅Jak zarobić od £3,000 - £10,000 na pośrednictwie w transakcji nieruchomości

✅Poznasz moje 3 najlepiej działające strategie które generują 95% moich przychodów

✅Jak zarobić od £650 - £1,100 na jednej nieruchomości która nawet nie należy do Ciebie 


✅Jak i gdzie znaleźć nieruchomości poniżej wartości rynkowej

✅

Jak skutecznie inwestować w nieruchomości i zbudować property portfolio które zadba o Ciebie i Twoich  bliskich

✅Jak i gdzie znaleźć inwestorów


✅Jak uzyskać przychód pasywny który pozwoli Ci osiągnąć wolność finansową
Czy nie chciałbyś posiadać portfolio nieruchomości które zabezpieczy finansowo Twoją przyszłość oraz Twojej rodziny?
Czy nie chciałbyś zarabiać miesięcznie tyle, by móc odejść z pracy i skupić się na tym co tak naprawdę zawsze chciałeś robić? Czyli spełniać swoje marzenia!
W rzeczywistości głównym PROBLEMEM, by kupić DOM lub MIESZKANIE w UK jest odłożenie pieniędzy na depozyt, co może być trudne i może zająć nam bardzo dużo czasu szczególnie jeśli chcielibyśmy kupić dom w Londynie. Następnie musimy dostać kredyt w banku co również jest coraz trudniejsze szczególnie po historii z Brexitem. Oczywiście do tego będzie potrzebna dobra historia kredytowa którą musimy zbudować z czasem.
Rynek jest pełen różnego rodzaju porad i mentorów którzy za wszelką cenę próbują na tobie zarobić, w większości są to porady, które nie mają pokrycia z prawdą dlatego, że są to osoby które przekazują wiedzę teoretyczną a tak naprawdę sami nie praktykują tego co uczą, w wielu przypadkach nawet nie posiadają własnego biznesu który zarabia dla nich pieniądze. ''Knowing but not doing is not knowing''
Ja niejednokrotnie uczestniczyłem w seminariach gdzie sprzedawano mi różne kursy. Tak kupowałem wszystko w co wierzyłem, że może mi pomóc zarobić dużo pieniędzy i osiągnąć wolność finansową. Większość z tych programów to strata czasu i pieniędzy, ale musiałem przejść przez wszystko żeby wybrać to co najlepsze, dzisiaj jestem wolny finansowo, posiadam wiele nieruchomości i napisałem swoją pierwszą książkę Master The Property Game: How To Go From Debt To Financial Freedom.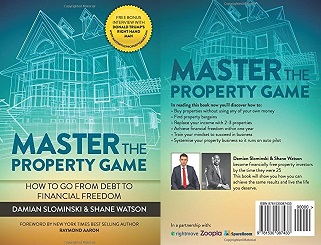 Dlaczego miałbyś mnie wysłuchać to dlatego, że ja nie tylko mówię ale również ROBIĘ to czego uczę na co dzien i jestem w tym BARDZO dobry!
Zawsze chciałem inwestować w nieruchomości, dlatego że dają one wielkie możliwości, zabezpieczają naszą przyszłość i chociaż idą w cyklach zawsze wzrastają na wartości. Jeśli mamy odpowiednią WIEDZĘ to możemy na nich dużo zarobić.
Jak pewnie dla wielu z was tak i dla mnie na początku inwestowanie w nieruchomości wydawało się czymś odległym tzn. wiedziałem że w końcu kiedyś kupię swój DOM ale nie wiedziałem kiedy to nastąpi, poza tym wizja posiadania większej ilości nieruchomości wydawała się czymś w rodzaju snu na jawie- nie wiedziałem jakim cudem pracując jako kierowca vana będę w stanie odłożyć tyle pieniędzy żeby to osiągnąć i czy w ogóle starczy mi życia. Za każdym razem jak odłożyłem trochę pieniędzy jakaś nagła "potrzeba" wysysała moje oszczędności. Obserwowałem i studiowałem ludzi którzy byli tam gdzie ja chciałem być, wolni finansowo i robiący to co chcą i kiedy chcą. Ludzie Ci byli bardzo zamożni i posiadali wiele nieruchomości, myślałem sobie kiedy ja tam będę i czy wogole jest to możliwe?
Dziś wiem w 100% że jest to możliwe. Zajęło mi to prawie 3 lata ciężkiej pracy żeby osiągnąć to co chciałem, kosztowało mnie to wiele wyrzeczeń, ale bez zawahania mówię, że było warto! Jedną z najważniejszych rzeczy jakich się nauczyłem to SZYBKOŚĆ REALIZACJI założonych celów. Niewiarygodne ilu ludzi czeka na coś, co nazywają "ten właściwy moment" coś co nigdy nie nadchodzi. Podejmowanie AKCJI i szybkość realizacji tego czego się nauczyłeś tzw "Speed of implementation" to klucz do sukcesu. Właściwy moment na zmianę jest TERAZ. Wielu ludzi mówi poczekam i kupię DOM a kolejność powinna być odwrotna: kup DOM i poczekaj. Im dłużej czekasz tym szybciej nieruchomości wzrastają na wartości.
Oto co mogę dla ciebie zrobić. Organizuję seminarium na którym opowiem Ci jak Ty możesz zarabiać pieniądze na nieruchomościach i osiągnąć WOLNOŚĆ FINANSOWĄ, mało tego zdradzę Ci moje 3 najlepiej działające strategie, które zarabiają dla mnie najwięcej ze wszystkich, w rzeczywistości 95% moich przychodów pochodzi właśnie z tych 3 strategii, dostaniesz praktyczne porady, które będziesz mógł wykorzystać od razu po wyjściu z seminarium i zacząć zarabiać pieniądze.
Jedyne co musisz zrobić to przestać czekać i odkładać rzeczy na później, podjąć akcję, ZAREJESTROWAĆ SIĘ i przyjść na Seminarium, które odbędzie się w niedzielę 21/05/17 w hotelu Hilton, Londyn Victoria. Miejsca rozchodzą się bardzo szybko także nie czekaj do ostatniej chwili, bo możesz przegapić swoją szansę.
Do zobaczenia, widzimy się 21 maja.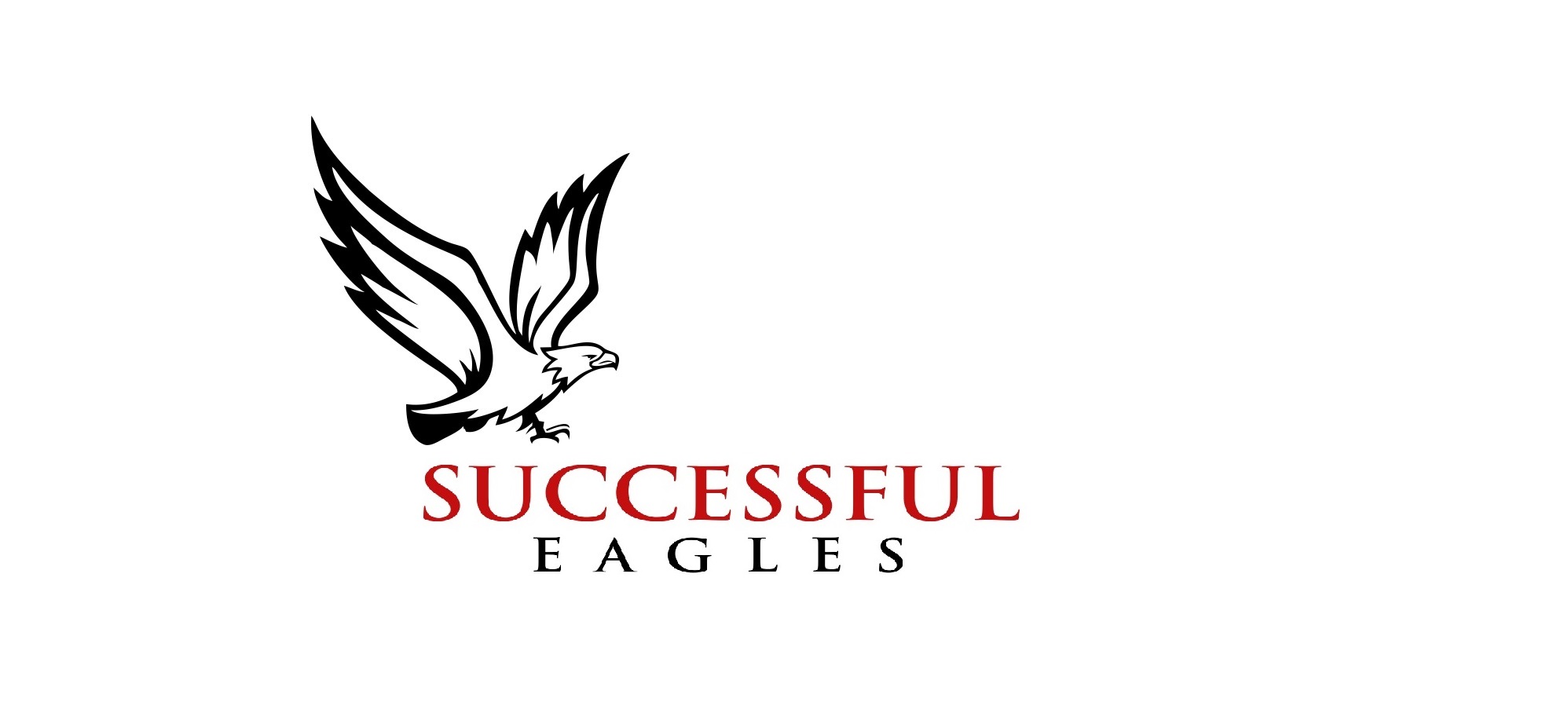 When & Where

DoubleTree by Hilton Hotel London - Victoria
2 Bridge Place
SW1V 1QA London
United Kingdom


Sunday, 21 May 2017 from 10:00 to 17:00 (BST)
Add to my calendar