SENIOR LEADERSHIP NETWORK & PLANNING DAY - Lunch provided - Fully Subsidise...
Description
Learning On My Doorstep Senior Leadership Team Network & Planning Event
Our programme in 2014-15 funded SLT from over 60 Surrey schools of all types to attend our networking & planning days. With new funding until 2018, we are delighted to offer this opportunity again, with a very local and personal focus.


Who is this day for?
Senior staff with a whole school curriculum overview.

Subject / specialist curriculum co-ordinators.

Alliance, MAT and School Partnership leaders.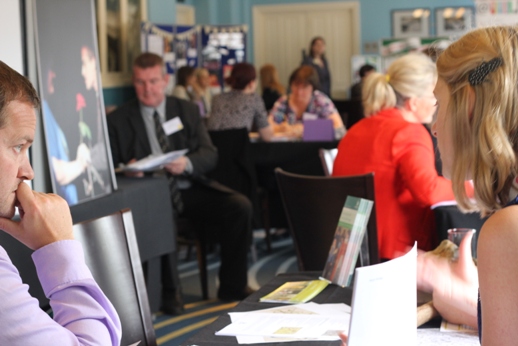 Why is this day for you?
New to Learning On My Doorstep? A perfect opportunity for Senior Leaders to explore superb local cultural learning experiences and opportunities across the curriculum in depth, and review these against your particular school planning for the coming year.
Already working with Learning On My Doorstep? Use the time to build on existing relationships for other curriculum or extra-curricular areas, and to explore new connections.


What is on offer?
Meet specially selected Surrey museum, gallery, heritage and arts organisations under one roof and explore the excellent learning opportunities on your doorstep.
Discover existing & brand new quality learning experiences to support KS1-5 History, Geography, Science, Art, Design, English, RE, SMSC, Critical Thinking, Career Links & more.
Reflect on your school's approach to delivery of curriculum material, and have time with organisations to discuss how their learning offers might work for your school aims and planning
Network with other Senior Leadership and Subject Coordinator staff
Discuss and plan with us how to bring the Learning On My Doorstep organisations and resources into your own settings in whatever way meets your needs: to enrich your curriculum or subject content, to meet your staff through our 'Market Place' events for your own school, Partnership or Alliance, to review planning or to run staff Insets/workshops.
Don't take our word for

it
"What an inspirational day! I am so excited about all these opportunities for our children. I had no idea and can't wait to share with staff. Thank you for a day very well spent." Deputy Head, St. John's, Redhill
This is a subsidised event with lunch provided too
LOMD will make a financial contribution to your school to support staff attendance. Places are limited so booking is essential.
An Information Pack will be sent to you a week before the event with full agenda and venue details. There is parking on site.
A free lunch is provided. If you have any dietary requirements please let us know.
If you have any questions about this event, please email 'Learning On My Doorstep' Officer: haidee.thomas@surreycc.gov.uk