Senior Legacy Youth Energy - reciprocal accompaniment to build the future
The challenges facing our companies and economic systems demand universal participation : how can youth and senior leadership work together?
About this Event
IN THIS THIRD IN THE SERIES OF DIALOGUES, BOTH YOUTH AND SENIOR LEADERS WILL JOIN A CONVERSATION TO EXPLORE
The legacy of elders and the energy of youth, coming together to build the future.
In the process of alleviating the many systemic issues, deeply rooted in contemporary society, universal participation is required to galvanize the efforts of every human being to bring about new ways of thought and patterns of action.
During the last dialogue participants identified areas where they would work if success was guaranteed. ebbf selected four from those areas of action and now offer you a humble, listening, open, deep dialogue to explore any of the four areas mentioned below.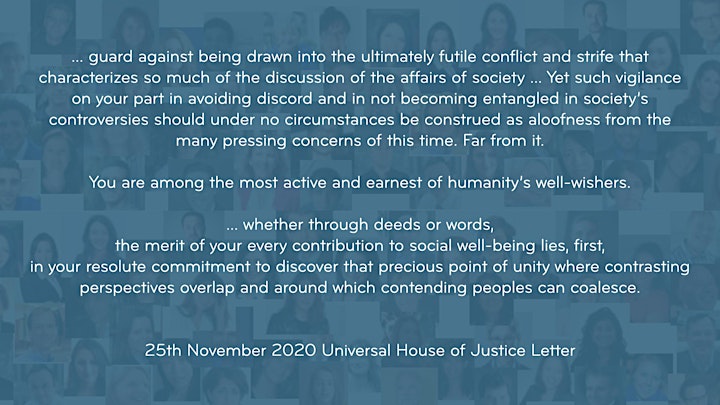 Working with education, moral education, instilling in people their role as protagonsits in building the future.
Creating reciprocal mentorship programs with a new paradigm of accompaniment with explicit qualities of humbleness, with everyone having something to offer, without limiting constraints, free to express and explore
Work as service the role of service in my workplace. How can I lead and drive good change in a spirit of service?
How can I create solutions for social good whilst creating a financial sustainability? How can I become a social entrepreneur?
You can decide to join any of these four parallel inter-generational dialogues. They will be useful learning experiences which we hope you will decide to then take further under the new ebbf intergenerational track that you are asking to emerge.