Description
Exploring the importance of 'place' for future sustainability
Place holds meaning and memories. Place is where we interact with others and with the physical and natural world. Place makes real the complex connections between environment, society and economy.
In this programme of interactive events and exhibitions, Cardiff University's Sustainable Places Research Institute showcases current international research about sustainable place-making, and highlights examples of innovative work being undertaken by civil society organisations in Wales.
Over two days, we'll debate what place-based research can contribute to informing post-Brexit rural and environment policy and the priorities for City Regions, and we'll explore how understanding and respecting sense(s) of place can deliver sustainability that engages and enriches people,
The events will be of interest to all those involved or interested in place-based working and/or sustainable development. The work is particularly relevant to understanding the opportunities provided in Wales by the Well-being of Future Generations (Wales) Act 2015 and the Environment (Wales) Act 2016.
Choose to attend specific sessions or enjoy the full day programmes.
Exhibition and interactive events (9 and 10 November)
Interactive opportunities
Take the opportunity between the talks to contribute with your own views and experiences to two current projects:
- Mapping the Cardiff City Region. How do you view it? What is important? Hosted by Lorena Axinte
- Where do you learn? Mapping the places where you feel you learn from home to formal education. Hosted by Alice Taherzadeh
Exhibition
See our exhibition of images and materials capturing views of senses of place captured during recent place-based working, featuring:
- Photo voice and mapping from young people in the Cardiff City Region
- Photo voice from the Schema health and environment collaboration in Malaysia
- Techniques for participative working from the SUSPLACE programme
- Display on the innovative Landscape-scale projects in Wales
Talks and panel discussions
Friday 9 November
10.15 Opening of event: Introduction to Sense(s) of Place. Welcome: Matthew Quinn (CU Place); Speaker: Terry Marsden (CU Place). Including Tour of the exhibition illustrating key place research themes and approaches.
Brecon Beacons:
11.00 Short film and panel discussion: Place, identity and tourism: Catia Cerqueira Rebelo (CU, Susplace); Richard Tyler (BBNP); film participants. Film made in the Brecon Beacons with local place ambassadors as part of the Marie Curie SUSPLACE Programme (Cinema)
14.00 Exhibition talk: Place attachment - Brecon Beacons, Matthew Quinn. Views of place and the power of place attachment in partnership working in the Brecon Beacons Partners
15.30 Exhibition Talk: Landscape-scale working – Rachel Sharp (Wildlife Trusts).
Rural Policy debate
18.00 Panel discussion: the role of place in sustainability. Discussants: Terry Marsden (CU Place); Matthew Quinn (CU Place); Rachel Sharp (Wildlife Trusts). What role should place have in a post Brexit policy framework for both rural and urban futures? What governance does this need?
Saturday 10 November
10.15 Guided tour of exhibition
11.00 Short film and Panel discussion: Place-based narratives from Carvalhal de Vermilhas, Vouzela, Portugal: Catia Cerqueira Rebelo (CU Susplace); Lorena Axinte (CU Susplace). Film made in deep rural Portugal with local inhabitants exploring their sense of place and rootedness, as part of the Marie Curie SUSPLACE programme (Cinema)
The City Region:
14.00 Exhibition Talk: Project Skyline: Chris Blake (Green Valleys) and Gloria Giambartolomei (Coventry U). A chance to learn about Project Skyline which is exploring the transformative potential of transferring public land in the Valleys to community ownership or management in collaboration with PLACE researchers.
15.30 Exhibition talk and participative mapping: Views of Cardiff City Region, Lorena Axinte (CU Susplace). The UK Government's City Region concept is based on a particular take on future economy and place. This session explores alternative views based on local economies and places, inclusion and giving voice to unrepresented groups.
18.00 Panel discussion: City Region and competing views of a better future: Discussants: Kevin Morgan (CU); Lorena Axinte (CU Susplace). Can the City Region approach reflect the power of place for transformative change to sustainability? How might that be made possible? What can we learn from elsewhere?
Follow the Festival by using #esrcfestival. Find out more by visiting the Festival website at www.esrcfestival.ukri.org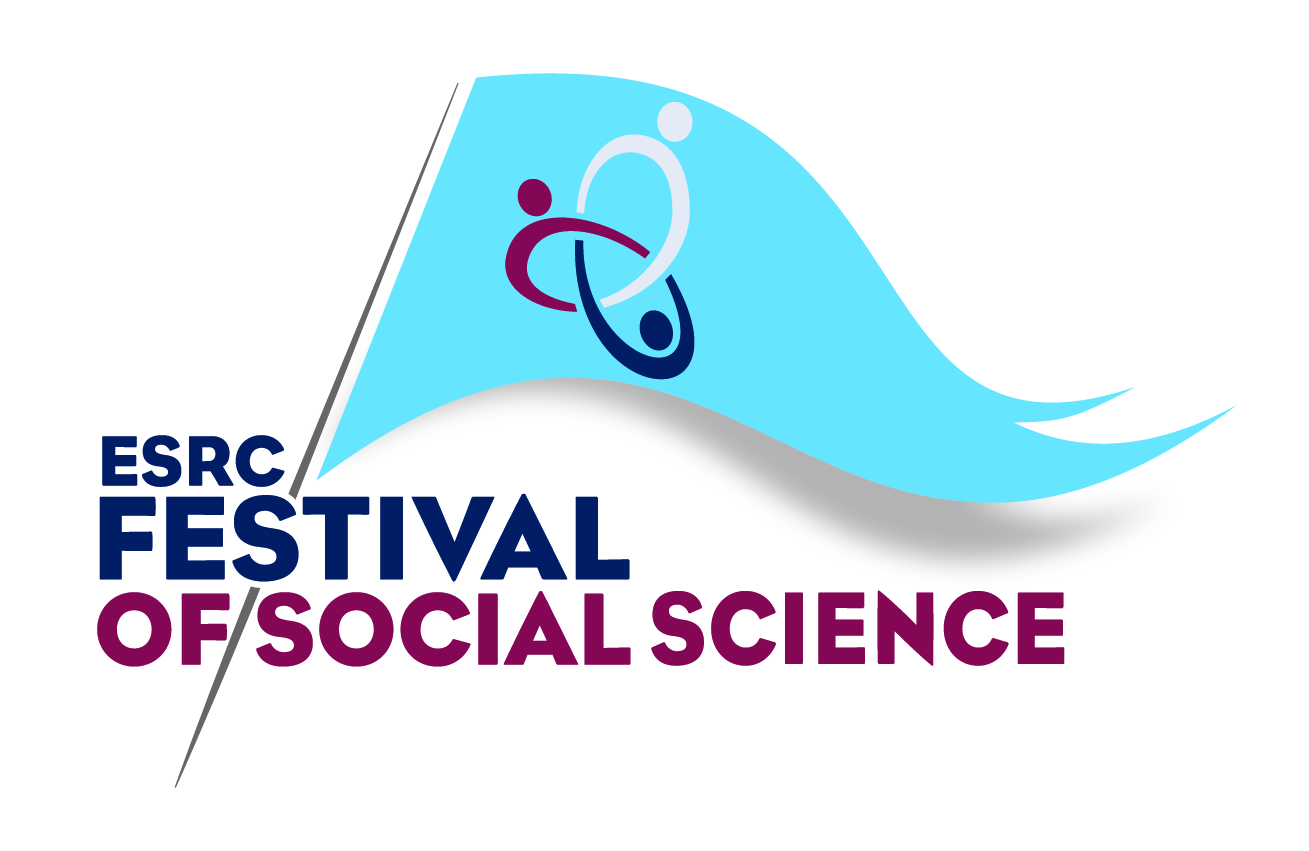 Archwilio pwysigrwydd 'lle' ar gyfer cynaliadwyedd yn y dyfodol
Mae ystyr ac atgofion i le. Mewn lle y byddwn ni'n rhyngweithio ag eraill ac â'r byd ffisegol a naturiol. Lle sy'n gwireddu'r cysylltiadau cymhleth rhwng amgylchedd, cymdeithas ac economi.
Yn y rhaglen dau ddiwrnod hon o arddangosfeydd a digwyddiadau rhyngweithiol, bydd Sefydliad Ymchwil Mannau Cynaliadwy Prifysgol Caerdydd yn arddangos ymchwil ryngwladol ynghylch creu lleoedd cynaliadwy, ac yn tynnu sylw at enghreifftiau o waith arloesol sy'n digwydd yng Nghymru. Byddwn ni'n edrych ar sut gall deall a pharchu ymdeimlad o le gyflawni cynaliadwyedd sy'n ymgysylltu â phobl ac yn eu cyfoethogi.
Dros ddau ddiwrnod, fe fyddwn yn trafod beth gall ymchwil sy'n seiliedig ar le gyfrannu at lywio polisi gwledig ac amgylcheddol yn y cyfnod wedi Brexit, a hefyd y blaenoriaethau ar gyfer Dinas-ranbarthau, a byddwn yn archwilio sut gall deall a pharchu ymdeimlad o le ddarparu cynaliadwyedd sy'n ymgysylltu â phobl ac yn eu cyfoethogi.
Bydd y digwyddiadau o ddiddordeb i bawb sy'n ymwneud neu'n ymddiddori mewn gwaith seiliedig ar le a/neu ddatblygu cynaliadwy. Mae'r gwaith yn arbennig o berthnasol i ddeall y cyfleoedd a ddarperir yng Nghymru gan Ddeddf yr Amgylchedd (Cymru) 2016 a Deddf Llesiant Cenedlaethau'r Dyfodol (Cymru) 2015.
Gallwch ddewis mynychu sesiynau penodol neu fwynhau'r rhaglenni diwrnod llawn.
Dydd Gwener 9 Tachwedd
10.15 Agor yr arddangosfa: Cyflwyniad i Ymdeimlad o Le.
Bannau Brycheiniog:
11.00 Ffilm fer a thrafodaeth panel: Lle, hunaniaeth a thwristiaeth
14.00 Sgwrs am yr arddangosfa
15.30 Sgwrs am yr arddangosfa
Trafodaeth
18.00 Trafodaeth panel: rôl lle mewn cynaliadwyedd
Dydd Sadwrn 10 Tachwedd
10.15 Taith dywys o amgylch yr arddangosfa
11.00 Ffilm fer a thrafodaeth panel: Naratifau sy'n seiliedig ar le gan Carvalhal de Vermilhas, Vouzela, Portiwgal
Y Ddinas-ranbarth:
14.00 Sgwrs am yr arddangosfa: Prosiect y Nenlinell
15.30 Sgwrs am yr arddangosfa a mapio cyfranogol
18.00 Trafodaeth panel: Dinas-ranbarth a safbwyntiau sy'n gwrthdaro ynghylch dyfodol gwell