Location
The Lighthouse, Glasgow
11 Mitchell Lane
Glasgow
G1 3NU
United Kingdom
Description
Join us at Sensing the Air We Breathe: Applications and Technology Industry Conference in the heart of Glasgow city centre to meet with industry's leading manufacturers and engineers. Explore the latest gas sensing technology and applications and discover tomorrow's sensor solutions. The conference covers a range of applications and includes a number of speakers from world-renowned organisations.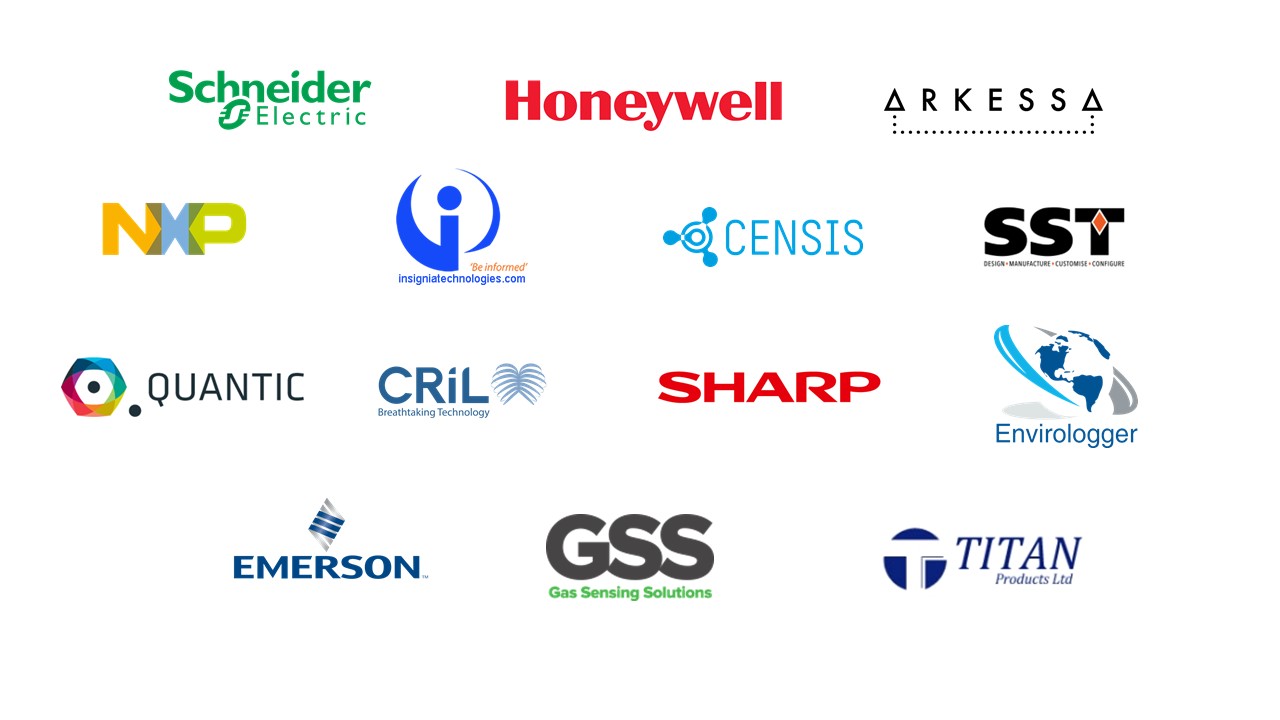 Organised by Gas Sensing Solutions (GSS) and with sponsorship from The Innovation Centre for Sensor and Imaging Systems (CENSIS), this event provides a vibrant international platform for sensor development and user companies to explore the challenges and opportunities facing today's sensor systems applications industry.
GSS would like to invite you to 'Sensing the Air We Breathe' for a day of formal presentations, exhibition and networking! This FREE conference will take place on Tuesday November 15th 2016 at The Lighthouse, Glasgow, from 10am to 3.30pm. Registration commences at 9.00am.
Agenda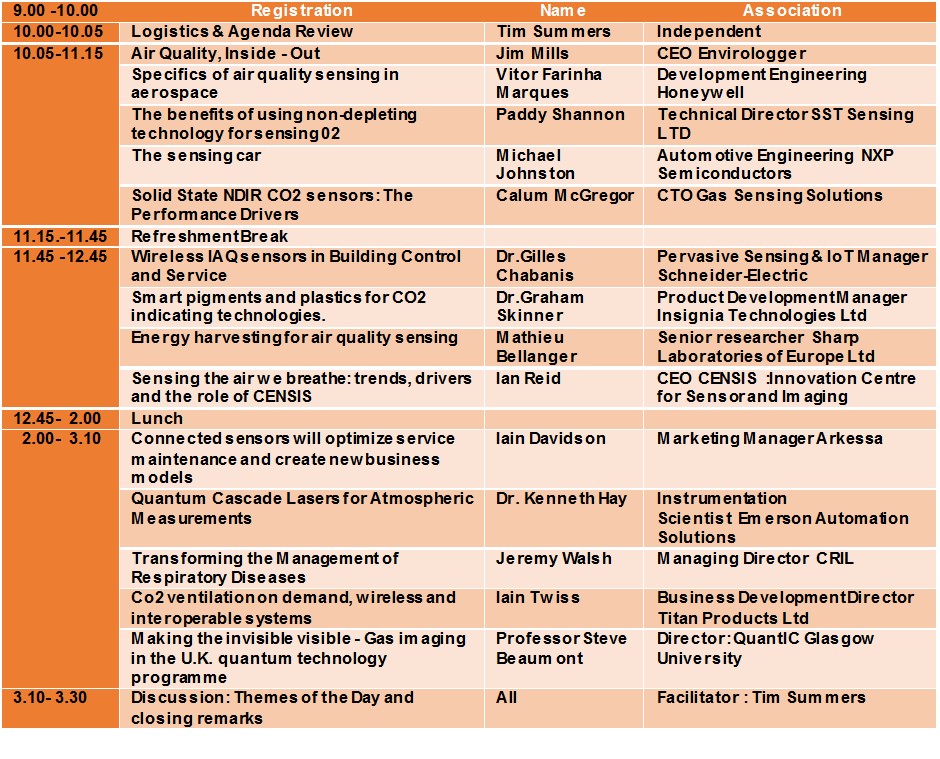 About the Event
The Lighthouse building is situated in Glasgow City Centre and is easily accessible by all means of transport

Registration and coffee will begin at 9:00am, followed by an introductory welcome at 10:00am and with closing remarks at 3:30pm.

The conference features an exhibition space with live product demonstrations from some of the speakers.

Throughout the day, a series of short, dynamic presentations will take place from industry speakers covering a diverse range of applications from: air quality, health monitoring, IoT in sensing, HVAC, food processing and industrial safety.

Refreshments will be supplied throughout the day including coffee breaks and a buffet lunch, providing an excellent opportunity to network with fellow attendees.

At the end of the event, there will be an opportunity for questions with a panel discussion.

This conference presents an excellent chance to meet the GSS team, and an opportunity to arrange any meetings at GSS' facility near Glasgow.