About this Event
Diverse Abilities have re-designed a 400-metre athletic track into an activity zone that creates an all-encompassing multi-sensory experience using sound, smell, texture, colour and touch.
This event has been designed to engage with all; children with special education and sensory needs, young families, grandparents, toddlers, there's something for all ages and all abilities.
Our specially designed stations have been chosen so that participants engage using touch, smell, sight, hearing and taste, whilst also having a chill-out zone available to help those feeling overwhelmed or anxious at any point.
What's included:
Mobiloo toilet and changing facility
Goody bag for all participants
A jam-packed fundraising guide full of tips and hints
Dedicated support from our fabulous fundraising team
Your entry fee covers the cost of putting on the event, there is no minimum sponsorship. We ask you to raise as much as you can, so Diverse Abilities can provide more care and support for children and adults living with physical and learning disabilities in Dorset.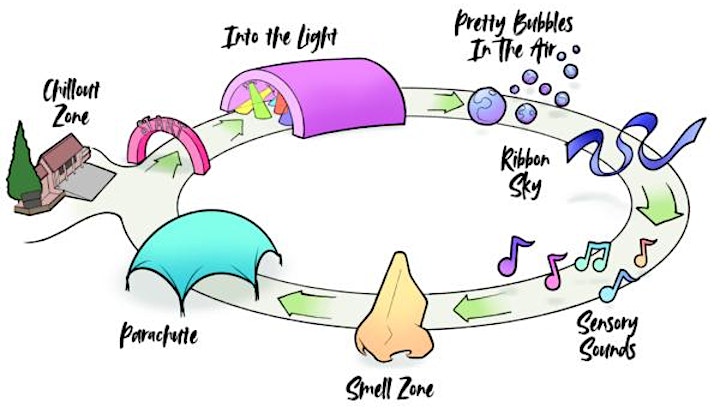 Event map from Sensory One 2019