Sensory Storytelling at Maryhill Burgh Halls - Puppet Animation Festival
Description
Sensory Storytelling by Upfront

This workshop invites families into the amazing world of multi sensory theatre. By making full use of sounds, smells, light and shadow and even temperature, it is possible to tell stories without using any text at all. Not only does this open up new creative possibilities, but it is totally inclusive for young people with all different types of needs. The workshop will give participants the chance to both enjoy the interactive storytelling as an audience, and have a go of making their own mini sensory story performances for each other. Specifically designed for those with complex needs and their families, to give lots of ideas for developing creative play and sensory storytelling at home. The structure will be flexible for those who may need to leave or re-enter throughout, with a welcoming and open atmosphere.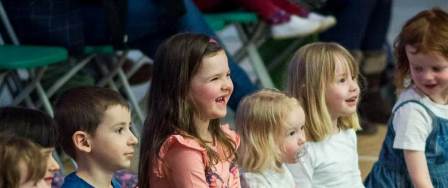 When: Sunday 1st April
Where: Maryhill Burgh Halls
Time: 11am - 12noon
Price: £2.50pp or £8 for a family of 4

Suitable for families with children of all ages and abilities.

Advance booking is essential.

For more information about the Puppet Animation Festival please visit their website by following the link here.

For more informatiom about Maryhill Burgh Halls Trust, please visit our website by following the link here.

Maryhill Burgh Halls, 10-24 Gairbraid Avenue, Glasgow, G20 8YE.


This event is grant aided by Glasgow City Council Area Partnerships.