Description

Training Workshop
SEO Tools and Techniques: Making Your Website Stand Out in the Crowd

A clear, practical guide on how to appear higher in search engines and drive more traffic to your website.
Course Overview:
This course cracks the jargon to provide a clear, practical guide for businesses to upgrade their websites in order to appear higher in search engine results and win more traffic, and attract and satisfy visitors.
Course Content:
Search Engine Marketing options grow every year and essential to its success are planning and management so your website is working to drive business to you
By the end of this course, you will:
Improve your visibility on Google with latest search engine best practices

Learn the core elements that are essential for search engine optimization

Discover the best keywords to use and incorporate them within content

Analyse what makes competitors' websites better than yours

Create a new keyword-rich web page and develop a plan to improve and maintain website performance.
Who is the course for?
Anyone who wants to upgrade their website, who needs to understand their website better or who is developing a website. Great value from two fantastic tutors who have the experience you need! Don't delay and secure your place on this course as numbers are limited – two date options above.
Cost: £98 + VAT
This course can also be run onsite at a time of your choosing for a minimum of three people. Please ring for more information.
For more information or to book your place please contact: dawn@tastesofanglia.com
Tel: 01473 785883 Fax: 01473 785894
Tastes of Anglia, Burnt House Farm, Witnesham, Ipswich, IP6 9JE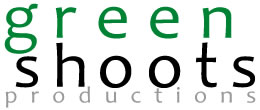 Organiser of SEO Tools and Techniques:Making Your Website Stand Out in the Crowd £98+VAT
Tastes of Anglia is the region's food and drink marketing group supporting member producers, outlets,service providers (B2B) - communicating all the latest news and events to the trade.  If you are a local grower or producer, we're here to support your business and offer bespoke, subsidised training workshops, conferences, seminars and events with a prime focus on delivering knowledge and skills to help you make a real difference back in your business.  Our courses are available nationally and for more information please email dgill@tastesofanglia.com