Sales Have Ended
Ticket sales have ended
Thank you for registering to attend the London Enterprise Tech Meetup - we will share logistical information in advance of the event.
Sales Have Ended
Ticket sales have ended
Thank you for registering to attend the London Enterprise Tech Meetup - we will share logistical information in advance of the event.
Description
The September LNETM brings together a world class set of industry experts, who are in a superposition to help you disentangle Quantum Computing's science fact from science fiction.
There will be presentations from:
Ilana Wisby (CEO at Oxford Quantum Circuits)

David Worrall (Head of Engineering at Cambridge Quantum Computing)

Rupesh Srivastava (NQIT Technology Associate)
Our keynote speaker will be Ray O Johnson (former CTO of Lockheed Martin and Executive Chair of QxBranch), who was the first purchaser of a DWave quantum computer in 2011. Ray will discuss approaches to commercialisation of quantum technologies.
Paul Guthrie (Founder & CSO of QxBranch) will moderate this fireside chat, which we hope will develop into an interactive roundtable discussion.
Hopefully you'll be able to join us.
---
Dr Ray O Johnson (Former CTO of Lockheed Martin)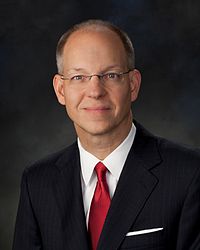 Dr. Ray O. Johnson Dr. Ray O. Johnson is a corporate executive with a proven track record of leading large organizations, developing and executing growth strategies, and achieving operational excellence in diverse business environments.
He served as Senior Vice President and Chief Technology Officer of the Lockheed Martin Corporation for 9 years (2006 to 2015), where he directed engineering, technology, production operations, global supply chain, program management, and logistics and sustainment. He led more than 70,000 people, working on more than 4,000 programs that provided some of the nation's most vital security systems. He interacts at the highest levels nationally and internationally with officials in government, industry, and academia, and he is frequently sought as an expert in the media and as a speaker on business, strategy, innovation, and education.
Before joining Lockheed Martin, Dr. Johnson was the Chief Operating Officer for Modern Technology Solutions, Inc. of Alexandria, VA, and he held executive positions with Science Applications International Corporation (SAIC), including Senior Vice President and General Manager of the Advanced Concepts Business Unit.
Dr. Johnson is currently an international business and strategy consultant. He was recently been working with a large international company to create three new billion-dollar lines of business. He is an Executive in Residence with Bessemer Venture Partners and a Senior Advisor at Ion Pacific. He is a member of the Board of Directors of QxBranch, a data analytics and quantum computing company; Envelop Risk, a cyber risk analytics company, Forever Oceans, an open ocean mariculture company, and Terrestrial Energy USA, a next-generation nuclear energy company, and Thales USA, a global aerospace and defense company. He is a member of the Board of Advisors of Samsung; 8 Rivers, a technology commercialization firm focusing on grand challenges; and Saildrone, which provides high quality, cost effective ocean data. Additionally, Dr. Johnson is a member of the Argonne National Laboratory Board of Governors, and he serves on the USAF Air University Board of Visitors. He was a member of the Sandia Corporation Board of Directors from 2007- 2015. Other national and international affiliations include: The Indo-US Science and Technology Forum, the International Astronautical Federation, the International Academy of Astronautics, and the American Associates of the STS Forum. He was a member of the USAF Scientific Advisory Board from 2001-2005.
In the educational field, Dr. Johnson is a Professor of the Practice at the University of Maryland, where he is also a member of the Board of Visitors with the School of Computing, Mathematics, and Natural Sciences. He is a full Academician of the International Academy of Astronautics (IAA) and a fellow of the International Society for Optical Engineering (SPIE), the American Institute of Aeronautics and Astronautics (AIAA), and the Institute of Electrical and Electronics Engineers (IEEE). Dr. Johnson is a member of Eta Kappa Nu, Tau Beta Pi, and Phi Kappa Phi. He holds Ph.D. and M.S. degrees in electrical engineering from the Air Force Institute of Technology and a B.S. degree in electrical engineering from Oklahoma State University.
---
Ilana Wisby (CEO of Oxford Quantum Circuits)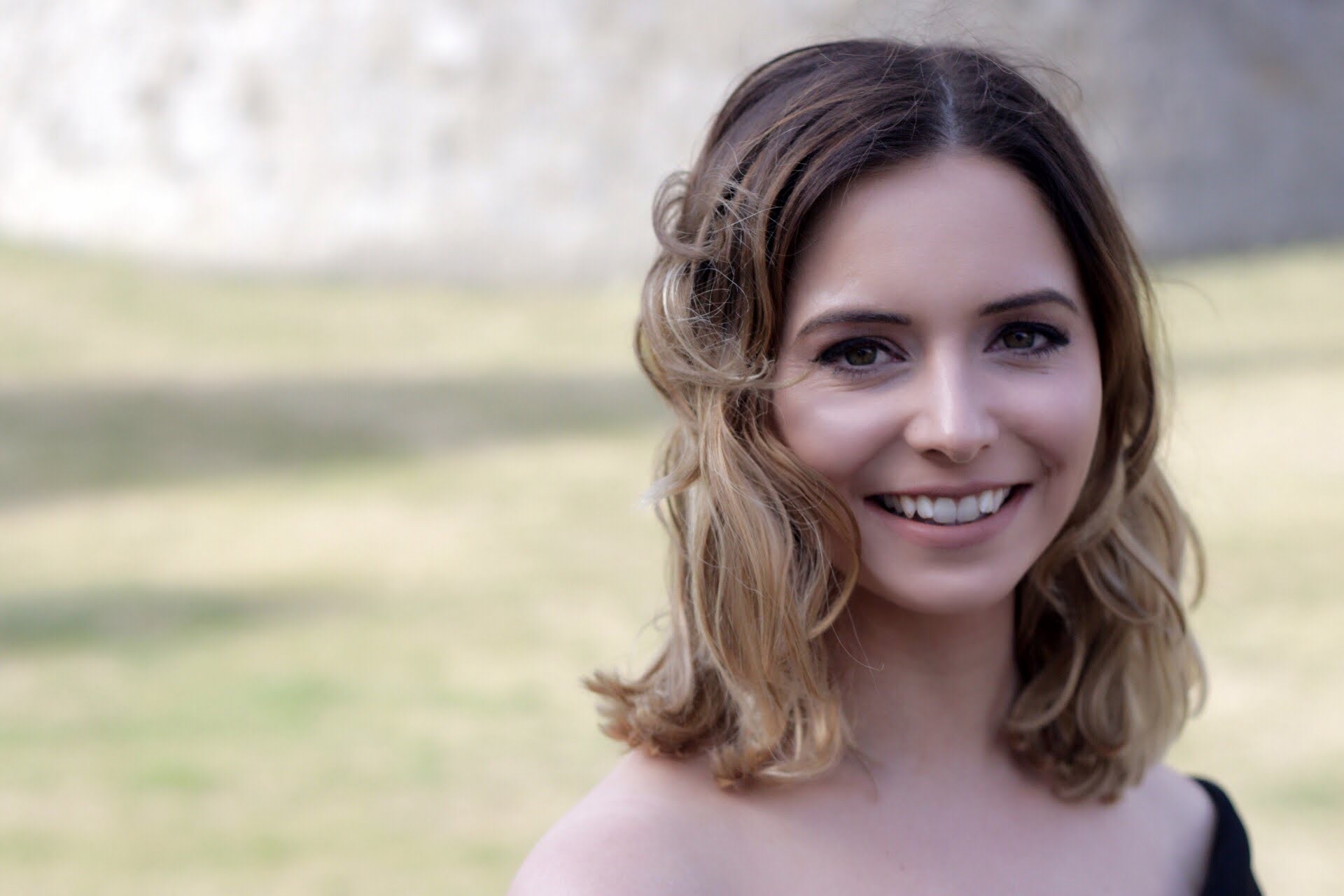 Ilana is CEO of Oxford Quantum Circuits (OQC), an Oxford University spin-out company founded by Dr Peter Leek. Ilana is helping OQC is build the heart of a quantum future: employing simple, elegant approaches to provide real-world, near-term solutions using quantum computing.
Ilana has both an academic and commercial start-up background. She gained a PhD in quantum physics, spending most of her PhD as a student in industry at the National Physical Laboratory, Teddington - before entering the start-up world where she worked for a number of software start-ups developing AI technology.
---
Ilyas Khan (CEO of Cambridge Quantum Computing)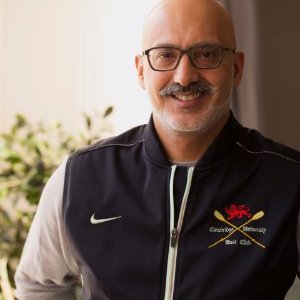 Ilyas Khan KSG, is the CEO and co-founder of Cambridge Quantum Computing.
A Fellow of St Edmund's College at the University of Cambridge, Ilyas is also the Leader in Residence at the Judge Business School where he has been instrumental in the establishment of the highly regarded business accelerator programme, that is focused on the technology sector.
Ilyas is also the Chairman of The Stephen Hawking Foundation. He is a regular and extensive writer and commentator on topics relating to quantum computing and free will in the context of quantum information, and has a long-standing interest in the foundations of mathematics and category theory. He is a Life Member of the American Mathematical Society.
---
Paul Guthrie (Founder & CSO of QxBranch)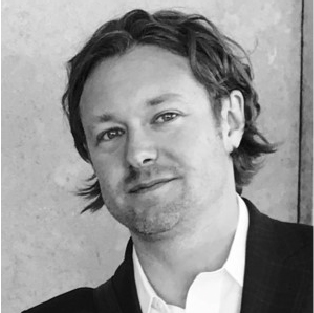 Paul Guthrie is a co-founder and the CSO of QxBranch. Paul has over a decade of experience in strategy consulting, complex market analysis, and emerging technology investment management through his previous role as Senior Economist and Director of Business Development for The Tauri Group's Space and Technology team.
Paul holds a masters degree in Applied Economics from Johns Hopkins University, and a BA in Philosophy from the College of the Holy Cross in Worcester, MA. He is a former member of the USRowing National Team and current Olympic development rowing coach.

---
Rupesh Srivastava (NQIT Technology Associate, University of Oxford)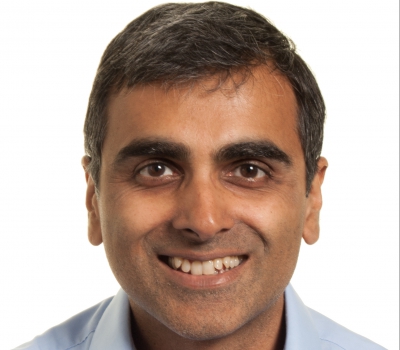 Dr Rupesh Srivastava is a Technology Associate in the User Engagement Team at NQIT in Oxford. His role is to be a bridge between the latest cutting edge scientific research and industry and to help commercialise the technologies being developed in the goal towards creating a quantum computer.
Rupesh has more than 20 years' experience working in the software industry in start-ups and as a freelance technical consultant.
His background is in Physics and he holds a PhD from Royal Holloway, University of London, on Fourier Transform Infrared Spectroscopy of Diamond.