Serialisation and Vision Inspection Tech Day IPT / Mettler Toledo Dublin

Tuesday, 15 November 2016 from 10:00 to 15:30 (GMT)
Event Details
On Nov 17th IPT and their partners Mettler Toledo will host a series of seminars on Serialisation and Vision Inspection Including Live Demo of the XMV-TE which complies with the upcoming EU-FMD.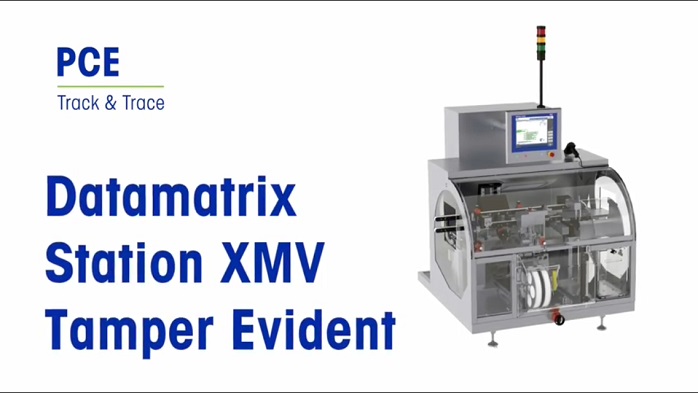 Who Should Attend?
The day will be of interest to Pharmaceutical or BioTech companies developing or implementing a serialisation strategy, to Medical Device, Nutraceutical and food companies concerned with preventing label product recalls and to all companies interested in Container Closure Integrity Testing.
With speakers on the EU Falsified Medicines Directive, Implementing Serialisation & Aggregation, Food labelling regulations, container closure Integrity testing and live equipment demonstrations, it promises to be a worthwhile event.
Agenda
10:00 - 10:30 Tea/Coffee - Registration
10:30 - 10:45 Opening Remarks & Welcome
10:45- 11:15 Developing your Serialisation Strategy' - Be4ward
11:15 - 11:45? 'Are we on Track' - METTLER TOLEDO – Holger Prohl
11:45 - 12:15? Completing the Serialisation Journey Levels 3 to 5 – TraceLink
12:15 - 12:45 - Practical considerations of a Track & Trace rollout – Pfizer –  Alan Doyle
12:45 - 13:15 Lunch and networking
13:15 - 13:40 FDA USP1207 and the push for Quantitative methods of       Container Closure Integrity Testing - PTI - Ross Treloar
13:40 – 14:05 Print & Label Inspection for Medical Device and Nutraceuticals - METTLER TOLEDO – Holger Prohl
14:05 - 14:30Industrial Vision and its application in the Life Science sector - IPT – Donal Harrington
14:30 - 14:45 Q&A
14:45 – 16:00 – Equipment Demos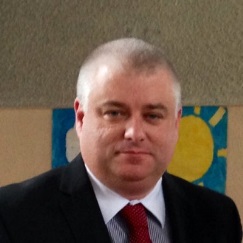 Pfizer - Equipment Engineering, Global Engineering – Alan Doyle With over 16 years industrial experience in Pharmacetical Industries, primarily working in Global Serialisation, Packaging Technology, Packaging Engineering, Equipment Commissioning Alan works across multiple sites as part of the Pfizer global rollout of Track & Trace. Alan has vast experience of working through both the strategic and the day to day operational aspects of serialisation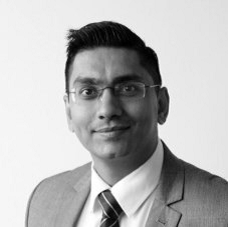 Tracelink - Rikki Patel Account Executive: UK & Ireland. 5 years' experience in the Software and services industry. Come from a Business Intelligence and Analytics background with a company called Information Builders. I have an understanding of Middleware integration with Axway Ltd. Joined TraceLink in November 2015 as part of a growing global team to help organisations comply with Global Serialisation and Track and Trace requirements.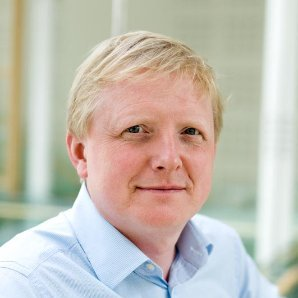 Be4ward - Andy has worked with a number of different clients to assist them in defining serialisation strategy and implementing serialisation solutions that are best suited to their needs.Between 2011 and 2013 Andy headed the global serialisation programme for a large pharma company with over 200 packaging lines refining the strategy and establishing the cross functional delivery team. In 2008 Andy set the direction for serialisation of unit of sale for a large pharma company through global equipment standards for coding equipment, whilst leading the implementation of France coding. This was the first global equipment standard for the large pharma company.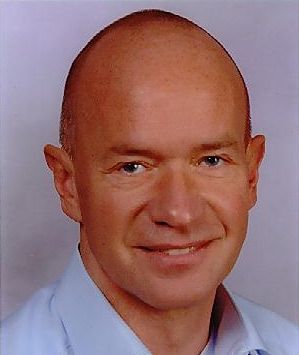 Mettler Toledo - PCE- Holger Prohlis a Market Manager at Mettler Toledo PCE. He studied Physics and has a strong background in vision technology, image processing and transport and logistics from various different technology companies throughout his career. At Mettler-Toledo PCE he strongly focuses on comprehensive Track & Trace solutions. Holger Prohl always emphasizes on the software component encompassing device level, packaging line level, SCADA, MES and finally corporate level. As Market Manager he manages Egypt, Benelux, Ireland, Jordan, Saudi Arabia, Turkey and UK.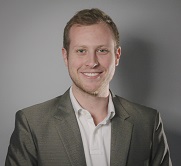 Ross Treloar – Product Manager- Packaging Technologies & Inspection - Ross Treloar has a Bachelor of Engineering degree from McGill University and has been a member of the PTI team for over six years. He is responsible for R&D and inspection solutions development and has worked on developing new sensory technologies and test methods for package integrity testing. Focusing on PTI's proprietary solutions, he has been instrumental in the continued development of the vacuum decay, high voltage and airborne ultrasound inspection technologies. He works closely with customers to apply these methods to ensure regulatory compliance in accordance with the continuous updates and changes occurring in the industry. He is a knowledgeable resource in the challenges associated with implementing inspection methodologies to solve the unique package quality concerns customers are facing.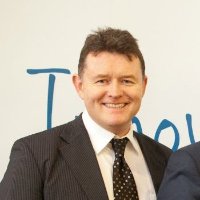 IPT - Donal Harrington - Currently Director of Life Sciences with IPT,Donal has worked in Industrial Vision for the majority of his professional career, starting in AOI for Electronics Assembly, seal Inspection for Food and Beverage and finally Track & Trace for Pharma. In the last 10 years he has focussed largely on deployment of these systems into The Pharmaceutical and Medical Device sector and as a consequence has garnered significant experience in Track & Trace and Serialisation. He is well positioned to assist anyone just setting out on this journey.
Do you have questions about Serialisation and Vision Inspection Tech Day IPT / Mettler Toledo Dublin?
Contact Martin Reilly
When & Where

Finnstown Castle Dublin
Newcastle Road
Lucan
Dublin
Ireland


Tuesday, 15 November 2016 from 10:00 to 15:30 (GMT)
Add to my calendar
Organiser
Martin Reilly
Sales Manager IPT Ltd Official Partners for Mettler Toledo Serialisation and Vision Systems
Serialisation and Vision Inspection Tech Day IPT / Mettler Toledo Dublin