Description
On Thursday 6 July, Series Q turns one. To celebrate, we are hosting one epic party at the place where it all started, Second Home.
Expect free-flowing drinks, all you can eat food and a keynote conversation with Antonia Belcher.
We'll also be providing an update on where we see Series Q going over the next year, and as always, our 'Connecting' segment of the evening will ensure everyone leaves the evening with new people they can add on LinkedIn.
Timings

6:30pm Arrivals and drinks
7pm Welcome and update on Series Q
7:15pm In conversation with Antonia Belcher
7:45pm Connecting
8pm DJ, drinks and nibbles
11pm End

Please avoid arriving earlier than 6:30pm - thank you!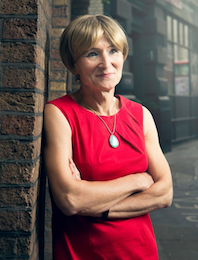 Our keynote speaker: Antonia Belcher
Antonia is a titan in the property industry, with 40+ years experience in construction and property, co-founding MHBC in early 2007. She transitioned in 2000 in an extremely male-dominated industry, where there were no visible role models to identify with. In addition to her business, she campaigns for LGBT+ and women's rights in the construction industry.
She has been recognised three years running as one of the OUTstanding/Financial Times Top 100 LGBT+ Business Executives, in 2014, 2015 and 2016, recognising her commitment to creating a fair and inclusive workplace, and was in 2016 recognised as one of the City's most inspiring women in the City A.M. Power 100 Women List, being one of the 10 women listed in the property section.
Our event partners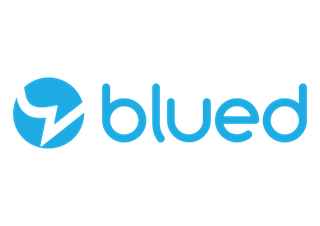 Our first birthday celebration is brought to you in association with Blued, a queer social app launching in Europe this year. Blued's mission is to give LGBTQ people a safe and fun environment for them to make meaningful social connections and express their creativity. They'll be livestreaming the event and recording interviews with the Series Q community while we drink, dance and eat in Second Home's fabulous restaurant, Jago.
Second Home, our venue sponsor, is a cultural venue and workspace for creative companies, whose members include Artsy, Visualise and TaskRabbit.
Free tickets vs. Donation tickets

As a team of entrepreneurs, we are deeply familar with the challenge of making ends meet when you are setting up a new venture. That's why we hope to always offer free admission to our event programme.

As entrepreneurs we also bootstrap. We keep our costs to an absolute minimum, hustling sponsored food, drink and venues wherever we can. That said, incidental expenses still crop up from time to time, so we are opening a Series Q account to help us manage these costs as we scale.
This event, we are offering both 'free tickets' and 'donation tickets'. There is no practical difference between these ticket types, other than the ability to make a contribution of your choosing. There is no pressure to contribute, but if you have found Series Q to be valuable over the past year, we encourage you to contribute whatever you feel is appropriate.
Thank you in advance if you are able to help support us as we grow.