Spring Back is a series of four lunch'n'learn sessions to refresh our soft skills as we spring out of lockdown and back into the real world.
About this event
After a year of lockdown, are you feeling any anxiousness at the thought of returning to the office?
A return to actual real-life meetings, client pitches, water-cooler gossip, and (shock! horror!) LGBTQ+ networking events?
Fear not... Series Q is coming to your rescue.
Spring Back is a series of four 30-minute lunch'n'learn sessions to refresh your workplace skills.
Launching during Mental Health Awareness week and proudly supported by our friends at Visa, these sessions will take place every Wednesday at 1pm (UK) via Zoom starting May 12th.
If you can, we invite you to escape from your home-office desk / kitchen counter and join us from the park while you are picnicking on your lunch.
Session Two: Managing Uncertainty
How do we survive uncertainty? As entrepreneurs. As queer people. As people who carry and worry about their loved ones. Especially when we are struggling with limited recreational opportunities.
Expect to leave not only inspired and energised, but equipped with actionable takeaways and frameworks. Not to be missed!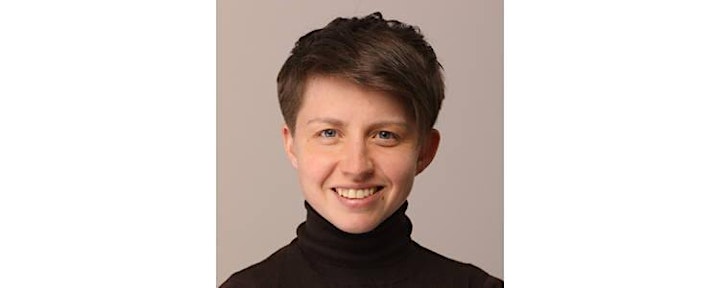 Speaker: Vessy Tasheva
Originally Bulgarian and based out of Ireland, Vessy is founder of Vessy.com, a Diversity & Inclusion / Mental Health consultancy that works with clients across Europe and North America including Soundcloud, Reward Gateway, Typeform and more. She was named by Hive Learning as one of 2019's most influential D&I Leaders globally and as one of the UK's most influential D&I leaders in 2020.
Vessy was previously Chief Strategy Officer of a talent tech startup and believes an intersectional approach to D&I through mental health is a unifying factor for all employees in an increasingly polarized world.

Spring Back is proudly presented in collaboration with our friends at Visa .
Organiser of Series Q: Managing Uncertainty with Vessy Tasheva
We're group of LGBTQ+ entrepreneurs, investors, wannabe founders, those who work in high-growth startups, entrepreneurs who have had a successful exit, and new founders who have recently taken the plunge. Sound a bit like you? Join us at our next event.
Bringing us together is a desire to learn, build new connections and get inspiration from like-minded individuals.
We enable startups, many of which are too small to sustain internal LGBTQ groups, to provide a forum for their LGBTQ people to connect.
We do this in three ways:

Visibility - being active and open, so people entering the startup world can be confident as their authentic selves.
Connectivity - facilitating introductions both in-person and online.
Inspiration - quality content that celebrates success.
We commit to being inclusive of all peoples within the LGBT+ community and championing entrepreneurship across all industries.