Description
Series Q: the network for LGBTQ people at startups
You've got an idea. You're passionate about it. You've talked to people and you think it might work.
But deciding to turn your back on the security of employment and the certainty of a pay check is hard. Doubts creep into your mind, insecurities plague your thoughts. Is this the right time to take the plunge and set up your own venture? Will you be any good at it?
This November, Series Q will focus on that moment when you decide to throw caution to the wind and start out on your own. Whether you're founding your own startup, pursuing a new career path as a freelancer, or joining an early stage team: the dilemma is the same.
Join us at Series Q: Taking the Leap to discuss and explore how you can get started.
Find out more about Series Q at www.seriesq.com
Venue
We're delighted to be returning to at the fabulous Microsoft Reactor in Shoreditch (nearest tube: Old Street). It's a cavernous venue, so invite your friends and help us fill it up.
Moreover, we're pleased to be able to offer complementary tickets, food and drinks, courtesy of our friends at Microsoft. An early Christmas present for the community!
Agenda
6:30pm - Arrival drinks (no earlier than this, please)

7:00pm - Conversation with our speakers

7:30pm - Connecting game

7.50pm - Networking drinks

9.00pm - Close (drinks continue in nearby bar)
Speakers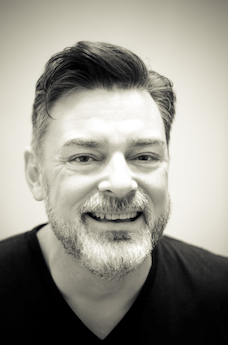 Craig Crawford
Craig is a creative and an entrepreneur with nearly 30 years experience in global fashion brands, often referred to as "the right brain of IT." His business works with brands such as Hugo Boss, Jaeger, matchesfashion.com, Li & Fung, and Tory Burch; helping them become digital leaders.
Craig chairs and presents at numerous fashion and retail tech events, where he connects global industry leaders and technology innovators. He advises fashion tech startups in both the UK and US.
Craig enjoys being an Adviser for the charity Apps For Good where young people learn to create and apply technology to change the world through a transformative education program.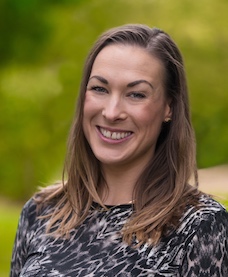 Naomi Jane
Naomi has spent the last decade empowering entrepreneurs, leaders, teams and underrepresented groups to reach their full potential and implement lasting, positive changes to their lives and organisations.
As founder of A Life Less Ordinary Wanted, and in her roles as a leadership coach, facilitator and speaker, Naomi's energetic, holistic approach has changed lives and helped lives change. From FTSE 500 companies in crisis, to individuals at a crossroads in life, she has supported 100s of entrepreneurs, company executives and established business owners.
Having launched two businesses and various social initiatives she has built a high impact career as a coach, consultant and facilitator. Naomi relishes the opportunity to share her experiences, stories and wisdom with leaders so that they too can achieve transformative changes in their lives, their organisations and their wider communities.
A few snaps from previous Series Q events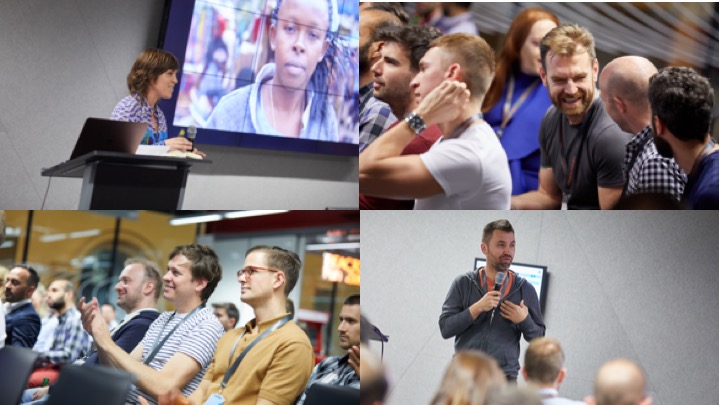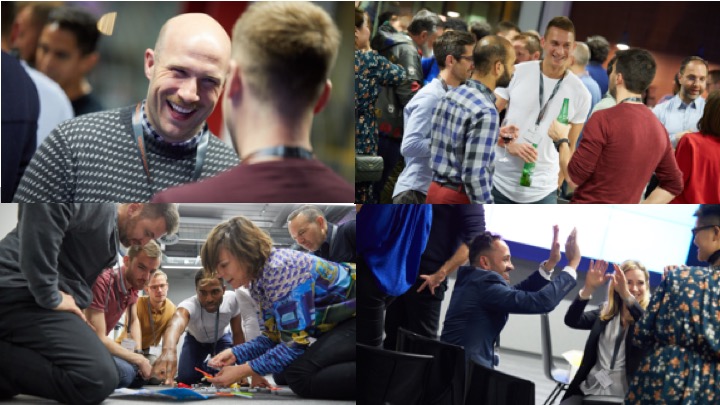 A note about tickets and donations
This event, we're pleased to offer complementary tickets courtesy of Microsoft. But if you're able to contribute a little to support Series Q, we appreciate your generousity.
As a team of entrepreneurs, we are deeply familiar with the challenge of making ends meet when you are setting up a new venture. As entrepreneurs we also bootstrap. We keep our costs to an absolute minimum, hustling sponsored food, drink, and venues wherever we can.
Series Q is a not-for-profit community organisation led by volunteers. Find out more at www.seriesq.com.
We look forward to seeing you on the night!
#lgbt #startup #entrepreneur