Join us for SES Explorer Talk with John Hare talking about The Tragedy of Lake Turkana...EVERYONE WELCOME!
About this Event
John Hare OBE FRGS has led seven expeditions into the Mongolian and Chinese Gobi to study the critically endangered Wild Camel. He was the first foreigner to visit Lop Nur (a nuclear test area) for over 45 years and the first foreigner in recorded history to cross the Gashun Gobi from north to south. He also discovered two unmapped valleys and a spring holding naïve populations of wildlife.
He established a UK charity www.wildcamels.com to protect the wild camel and in 2008 it was recognized as a NEW and SEPARATE species. He crossed the Sahara with camels and took camels around Lake Turkana in Kenya to raise wild camel awareness.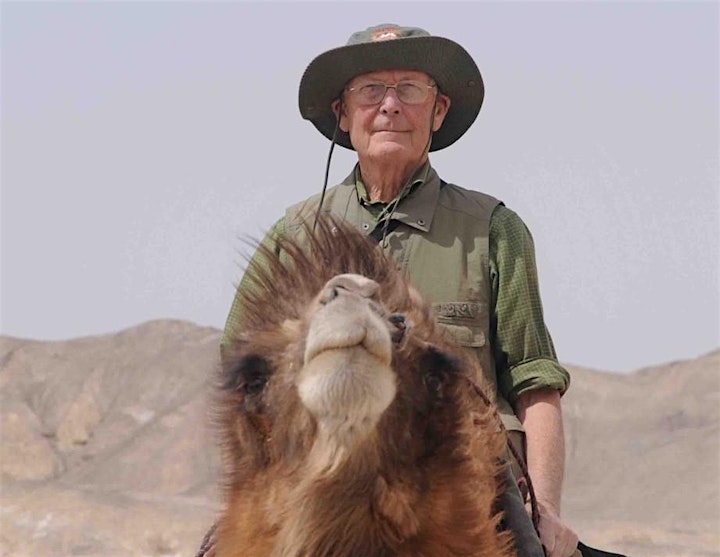 In his talk, John describes his incredibly tough journey in 2006 by camel around Kenya's Lake Turkana. The first time this had been achieved in recorded history. It was undertaken through a drought-stricken war zone where the team faced extreme danger and successfully made their way through a country now devastated by disastrous 'development' in Ethiopia's Omo river delta - a development funded by the Chinese. The talk combines a description of the expedition together with an exposé of one of the gravest destructions of many ancient cultures taking place anywhere in the world.
To find out more about John, take a look at his website and social media pages (Twitter, Facebook, Instagram, and Vimeo).
EVENT DETAILS
Date: Tuesday 27th April 2021
Venue: Albert Room, Coopers Arms, 87 Flood Street, Chelsea, London SW3 5TB
- Drinks in the bar from 6.30pm
- Talk in the Albert Room at 7pm (followed by Q&A)
- More drinks in the bar afterwards, if wanted!
SES 2021 Explorer Talks proudly sponsored by Merck.