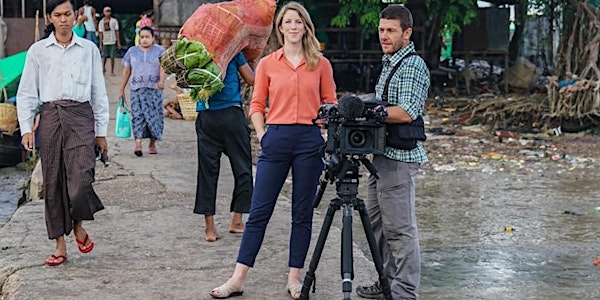 SES Explorer Talk: Katie Arnold - Myanmar: To democracy and back again
Event Information
Location
Coopers Arms
87 Flood Street
London
SW3 5TB
United Kingdom
Join us for SES Explorer Talk with Katie Arnold - Myanmar: To democracy and back again...EVERYONE WELCOME!
About this event
Katie Arnold is an award-winning journalist and documentary filmmaker who works with the BBC, Channel 4, and Al Jazeera. Over the last six years, she has travelled across the world to report on major global events, from the migrant crisis to the fall of ISIS. But there is one country in particular that has been the focus of her attention: Myanmar.
In 2015 - ahead of the historic election of Aung San Suu Kyi - Katie gave up her job at Channel 4 News and moved to Yangon from where she freelanced as a video journalist. Over the next three years, she travelled the length and breadth of the country, reporting on subjects as varied as wildlife poaching, human trafficking, and inter-ethnic violence. It was the start of a love affair with Myanmar that has continued long after her return to the UK. And now that Myanmar has descended back into military rule, she once again finds herself reporting on this beautiful but deeply flawed country.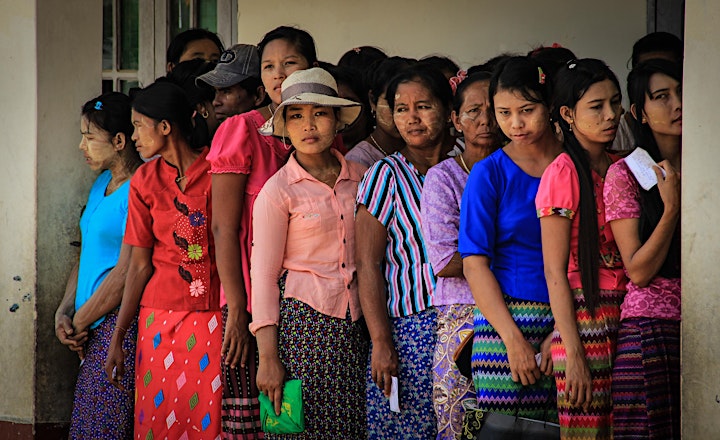 In this talk, Katie will share anecdotes from her many field trips across Myanmar. And after years of witnessing its social and political upheavals, she will offer timely insight into its recent experiment with democracy.
You can find out more about Katie on her website and social media channels (Twitter and Instagram).
EVENT DETAILS
Date: Tuesday 26th April 2022
Venue: Albert Room, Coopers Arms, 87 Flood Street, Chelsea, London SW3 5TB
- Drinks in the bar from 6.30pm
- Talk in the Albert Room at 7pm (followed by Q&A)
- More drinks in the bar afterwards, if wanted!
SES 2022 Explorer Talks proudly sponsored by Merck.

Date and time
Location
Coopers Arms
87 Flood Street
London
SW3 5TB
United Kingdom
Refund policy