SES Explorer Talk: Lucy Shepherd - FIRST to cross the Kanuku Mountains
Join us for SES Explorer Talk with Lucy Shepherd - FIRST to cross the Kanuku Mountains...EVERYONE WELCOME!
About this event
As our world grows ever smaller and more connected, it's easier to travel, but harder to find true adventure. Enter Lucy Shepherd. At the age of 29, Shepherd is at the forefront of modern exploration. From mountains, to rainforests, to the Arctic, she has plotted a thrilling, inimitable path for herself. She documents her endeavours, both to share them with captivated audiences, and to show the effects of climate change. She provides a real and honest approach to the harsh reality of these environments.
Lucy was made a Fellow of the Royal Geographical Society at 23 and she is a Co-opted Council member of SES and plays a pivotal role within the Society's Explorer Awards committee. As an expeditioner herself, her knowledge and experience is extremely valuable when assessing the many applications SES receives each year for its Explorer Awards.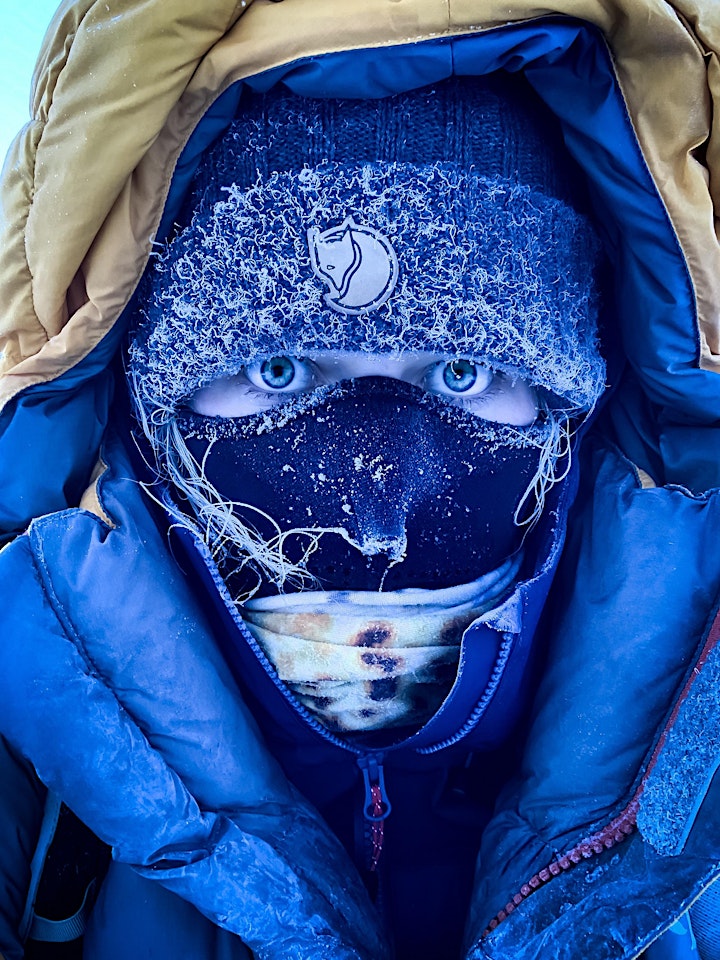 In this adrenaline-fuelled talk, Lucy tells the story of her most recent expedition to the Jungle in which she and local Amerindians joined forces to complete an ambitious, arduous journey. Expect to be scared, inspired, and motivated to smash your own goals!
Lucy is represented by Arlington Talent. You can find out more about Lucy on her website and social media pages (Instagram and YouTube).
EVENT DETAILS
Date: Tuesday 27th September 2022
Venue: Albert Room, Coopers Arms, 87 Flood Street, Chelsea, London SW3 5TB
- Drinks in the bar from 6.30pm
- Talk in the Albert Room at 7pm (followed by Q&A)
- More drinks in the bar afterwards, if wanted!
SES 2022 Explorer Talks proudly sponsored by Merck.

Organiser of SES Explorer Talk: Lucy Shepherd - FIRST to cross the Kanuku Mountains
Scientific Exploration Society (SES) is a UK-based charity (No 267410) that was founded in 1969 by Colonel John Blashford-Snell and colleagues. It is the longest-running scientific exploration organisation in the world. Each year through its Explorer Awards programme, SES provides grants to individuals leading scientific expeditions that focus on discovery, research, and conservation in remote parts of the world offering knowledge, education, and community aid. Post-expedition reports are produced, detailing the scientific research undertaken, and are disseminated to relevant organisations and via SES channels, helping to raise awareness of the issues. Members and friends enjoy charity events and regular Explorer Talks and are also given opportunities to go on exciting scientific expeditions through SES Endorsed Expeditions.

SES has an excellent Honorary Advisory Board consisting of famous explorers and naturalists including Sir Ranulph Fiennes, Dr Jane Goodall, Rosie Stancer, Pen Hadow, Bear Grylls, Mark Beaumont, Tim Peake, Steve Backshall, Vanessa O'Brien, and Levison Wood. Without its support, and that of its generous benefactors, members, trustees, volunteers, and part-time staff, SES would not achieve all that it does.
#discover #research #conserve