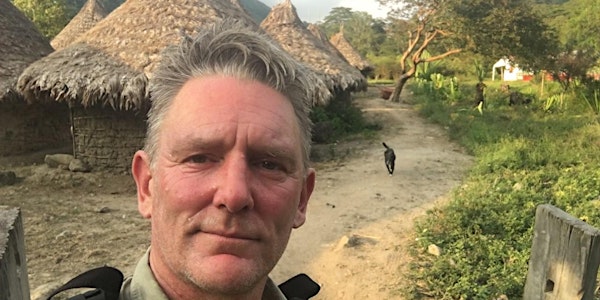 SES Explorer Talk: Neil Laughton - Colombia - The Forbidden Mountain
Event Information
Location
Coopers Arms
87 Flood Street
London
SW3 5TB
United Kingdom
Join us for SES Explorer Talk with Neil Laughton - Colombia: The Forgotten Mountain...EVERYONE WELCOME!
About this event
Neil Laughton wrote to SES Founder and Honorary President Colonel John Blashford-Snell twice whilst he was still at school, so keen was he to join SES!
The Society soon had him working in the Highlands of Scotland teaching inner-city kids how to survive in the wild.
John then asked him to explore the Island of Daru in Papua New Guinea in order to find out if a fire-breathing dragon lived there.
Neil has been a member of SES for over 40 years and is currently its Chairman, an Honorary Vice President, and a member of the Society's Honorary Advisory Board.
He has lived a varied and adventurous life – Royal Marine Commando, Special Forces Officer, helicopter pilot, business entrepreneur, expedition leader, and family man.
Neil has organised and led adventurous expeditions on all 7 continents – by land, sea, and air. He climbed Mt Everest with Bear Grylls, has circumnavigated the UK and Ireland on a jet-ski, and piloted the world's first road-legal flying car on a 10,000km journey across the Sahara Desert to Timbuktu.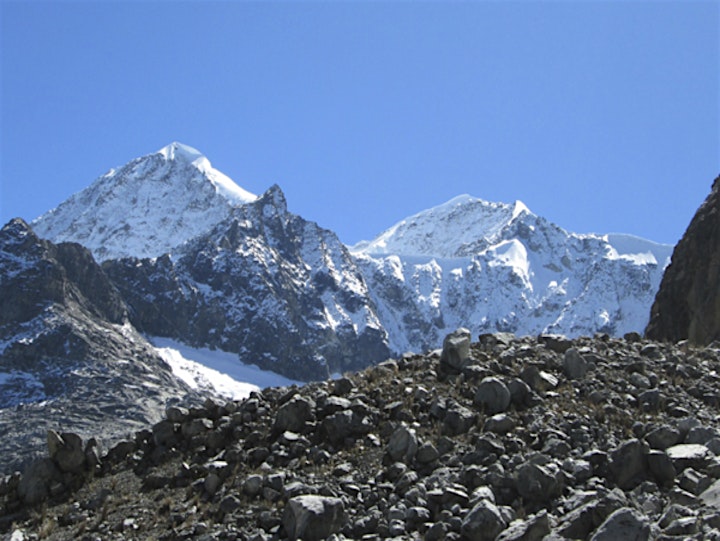 In his talk, Neil will take us on a journey to a remote corner of Colombia, where he and two friends try and solve the mystery of the country's highest peak.
This event is being held in honour of the original speaker organised for this event, John Hare OBE FRGS, and his Wild Camel Protection Foundation (WCPF). John was due to deliver a talk about his incredibly tough journey in 2006 by camel around Kenya's Lake Turkana. He was looking forward to this talk and this is what he said in an email exchange with SES CEO Henrietta Thorpe shortly before he passed...
Dear Henrietta, I hate letting people down, but one day everybody has to reach the ultimate end, and I am afraid I am not far from that parting point. I have so enjoyed being involved with SES for almost 20 years, and I have also been so honoured to explain to your very knowledgeable audience my expeditions into the Gobi desert. I was looking forward to my talk on 22nd February, but it's not meant to be. John Blashford-Snell and SES have been great supporters, for which I have been deeply appreciative. With very best wishes, John
And Kate Rae (Wild Camel Protection Foundation (WCPF) cofounder and now managing Trustee) said that his last words to her were...
"My camels are saddled, the harness bells are tinkling in the breeze and I am ready now for my last expedition."
The evening will begin with a tribute about John given by Colonel John Blashford-Snell.
Ticket sales will be donated to the WCPF, which we sincerely hope you support.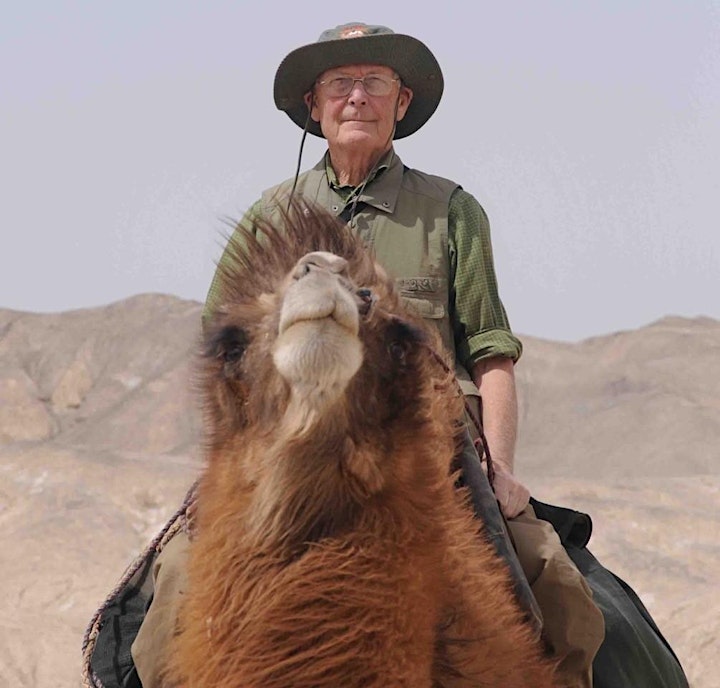 EVENT DETAILS
Date: Tuesday 22nd February 2022
Venue: Albert Room, Coopers Arms (87 Flood Street, Chelsea, London SW3 5TB)
- Drinks in the bar from 6.30pm
- Talk upstairs in the Albert Room at 7pm (followed by Q&A)
SES 2022 Explorer Talks proudly sponsored by Merck.

Date and time
Location
Coopers Arms
87 Flood Street
London
SW3 5TB
United Kingdom
Refund policy