Description
Sacha Dench is a conservationist and adventurer. Her childhood spanned the big waves and reefs off Sydney, the remote Australian bush, a large manor in Suffolk and villages in France and Switzerland. A tomboy with endless hours to herself in wild places, she developed a passion for wildlife and hatching outrageous plans. She also learnt that she could hold her breath long enough to scare people.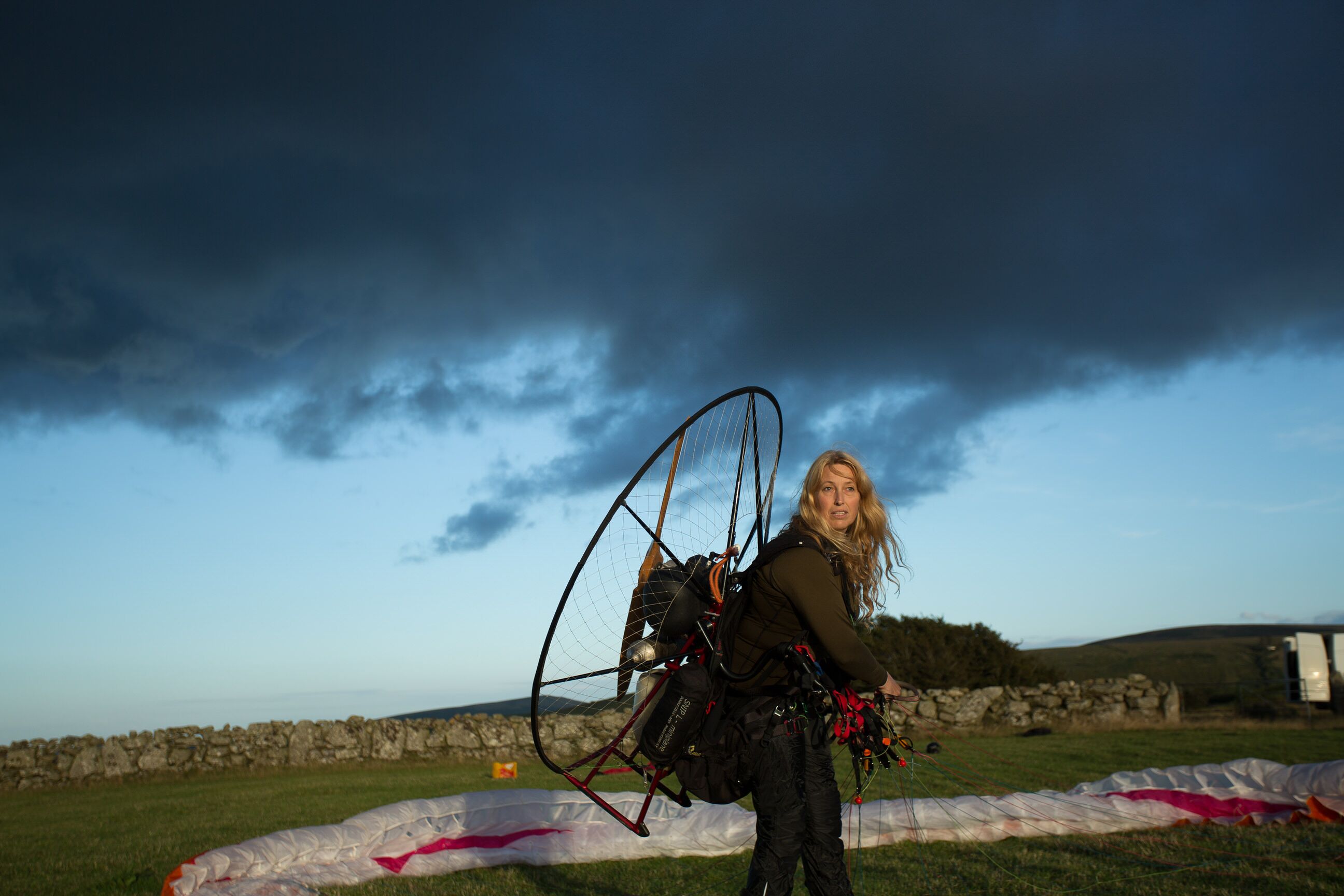 Bored by organised sports at school, whilst studying her Master's degree in the UK she discovered freediving. Just weeks later she was competing for the UK, and later led the Australian freediving team.
Beating the world record for a breath hold (6 minutes 22 seconds) in a training session one day led to recognition and some unusual professional jobs including a dead body, an underwater bad guy in 'Home and Away' and a human dolphin for a whisky brand. Whilst stunt work was a lot of fun, Sacha also put her skills towards good causes and co-founded volunteer group 'Eco Divers', a group of divers using their bare hands and cameras to save sea life in distress. She has worked in conservation communication, including film and photography, ever since.
When invited to set up a film unit for the Wildfowl & Wetlands Trust in the UK, Sacha knew she had to get herself and her camera airborne. But to do that she would need to tackle her debilitating fear of flying head on! In her talk, she will share how she went on to become the 'human swan' migrating over 4,000 miles from Russia to the UK in winter, dangling 1,000's of feet in the air from a piece of fabric, with a paramotor strapped to her back!
DATE & TIME
Tuesday 25th February 2020 at 7pm (drinks from 6.30pm)
VENUE
Albert Room, Coopers Arms, 87 Flood Street, Chelsea, London SW3 5TB
- Drinks in the bar from 6.30pm
- Talk in the Albert Room at 7pm (followed by Q&A)
- More drinks in the bar afterwards, if wanted!
#discover #research #conserve #sesexplorertalks #wildlife #explorer #extremesports #marineconservation #birds #freediving #breathholdingrecordholder #stuntwork #ecodivers #film #photography #wwt #fearofflying #conservationist #speaker #adventurer #sesexplorertalk