Event Information
Refund Policy
Contact the organizer to request a refund.
Eventbrite's fee is nonrefundable.
9th session for the 7th Beeston Film Festival, Variety Pack Part 2, contains intense tales from across the world.
About this Event
Coming to Light ( UK )
Aaron was a victim of sexual abuse as a child and has lived for more than half his life with the burden of this dark secret. As a result of this he has had to adjust to a life where the physical demon of his trauma is with him everywhere he goes. When a police investigation is launched into his abuser, he becomes conflicted between carrying on with life socially imprisoned by this monster or coming forward about what happened to him and subsequently confronting his demon head on.
Sweatbox ( UK )
Chloë Moss' SWEATBOX invites you to enter the back of a prison van in which three women share their stories of arrival and anticipation as they are transported from court to prison, from prison to prison, from prison to court. Created with and performed by women with lived experience of the criminal justice system, Sweatbox tells a story of motherhood, friendship and loss.
For over 40 years Clean Break theatre company has been using theatre to keep the subject of women in prison on the cultural radar, helping to reveal the damage caused by the failures of the criminal justice system. Through our unique work, we raise difficult questions, inspire debate, and help to effect profound and positive change in the lives of women with experience of the criminal justice system. In 2020, in response to the COVID-19 pandemic, we had to cancel a national tour of SWEATBOX but decided to extend the legacy of the play via a film adaptation, which can continue to tell the stories of marginalised women and keep the conversation about their experiences live.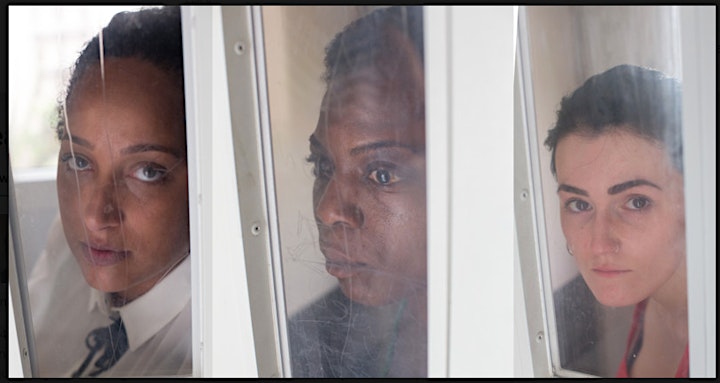 The Blinded Ride ( UK )
In a dystopian future a British 13-year-old girl, now a refugee struggles within the confinement of the back of a lorry as she longs to reconnect with her father. Cramped together with her grandparents and refugees from the isle of Britain, tensions stir as they cross borders to seek out a new home in a more sustainable climate.
Bronagh ( Ireland )
A grown-up Bronagh feels guilty for experiencing a delayed grief, having lost a female role model as a child. She stalks and 'haunts' an estranged family member to ensure she's not alone in being unable to move on.
The Explosion of a Swimming Ring ( Finland )
A family of three are spending their holiday at a water park. Soon tensions arise between the father and the mother and they leave their 7-year old child unattended. As the argument grows more heated, it becomes clear that things will never be the same again.
A Piglet's Tale ( UK )
A newly-wed couple struggle to have children. They give up their jobs in London and move to the countryside, hoping to fulfil their dreams. Few years later a very special baby is born, one who can turn himself into a piglet!
How will the parents cope with a reality that is nothing short of a miracle?
And what if a terrible fate awaited the kid?
Sanjay Saves the World ( UK )
Sanjay, a biliouse, elderly man blind to his own loneliness finds comfort in living a humdrum, unvaried life.
On a day like any other, Sanjay walks to his local park, sits on a bench and tunes his rusty old radio to the cricket channel, his favourite station, while munching on a plain cheese sandwich.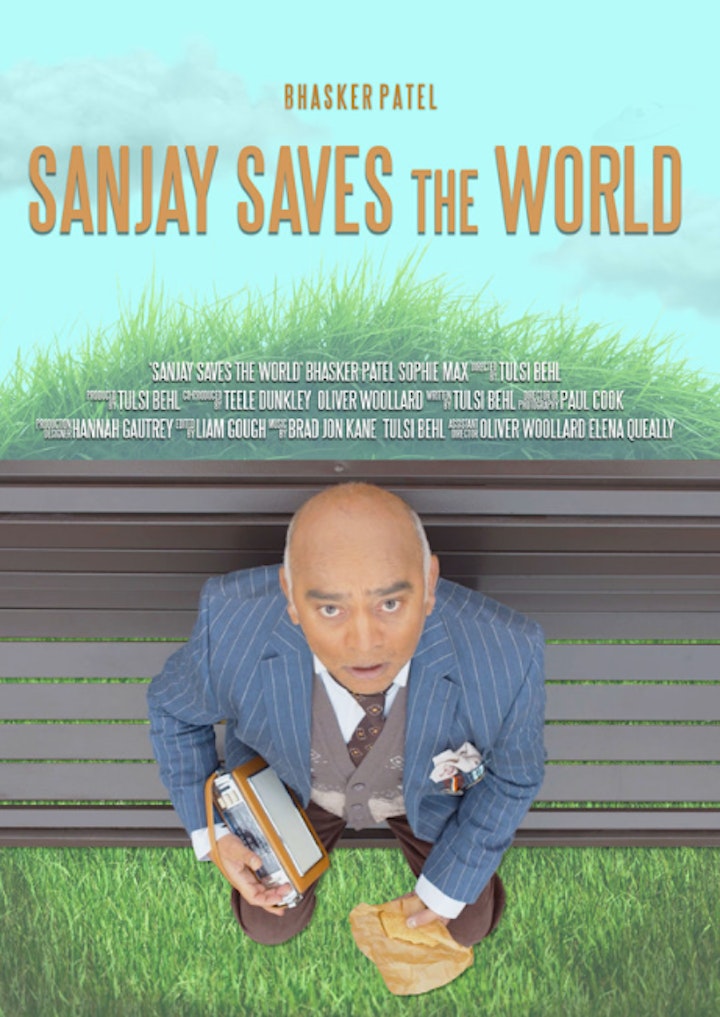 Script ( Italy )
Two screenwriters, a ghost story, the night that goes on. Who will put an end to this?
Lepidopterist - ( UK )
A young scientist drives away from a lab with a large box in the back of her van. But what does it contain? What follows is a tense adventure story about man's relationship with nature, and the lengths we can go to to protect the things we love. The original cut of the film was shot and edited in two days as part of the Sci-Fi London 48hr Film Challenge, but it has since been re-edited and extended for festivals.
Date and Time
Location
Refund Policy
Contact the organizer to request a refund.
Eventbrite's fee is nonrefundable.