Sales Have Ended
Ticket sales have ended
I am sorry that ticket sales have now finished. To be put on the waitlist email me; traci@sustainlive.org
Event Information
Refund Policy
Contact the organiser to request a refund.
Eventbrite's fee is nonrefundable.
Sales Have Ended
Ticket sales have ended
I am sorry that ticket sales have now finished. To be put on the waitlist email me; traci@sustainlive.org
Are you a woman who wants to make a difference, for people and planet, and dreams of running your own social business or eco side-hustle?
About this Event
Join expert trainer and social entrepreneur Traci Lewis for this month -long start-up course to equip you with all the knowledge & skills to start something of your own!
Whether you just have a business idea, or a new ethical business that you would like to grow, this course will teach you the best strategies and tools to make it a success.
How will the course help me?
Gain clarity and resources to start creating & growing your own purpose-led business right away.
Learn about what it means to work for yourself and the different models available.
Work through the key questions you need to ask yourself.
Focus on the most important areas you need to prioritise to achieve success.
Access insider tips and curated resources to help you save time & avoid unnecessary mistakes.
Shape up possible products & services which will provide real solutions for your customers.
Come away with an action plan for creating your own successful business
Gain confidence and clarity on how to make money working for yourself.
Join a friendly, like-minded supportive community of women for advice, ideas and accountability.
This will take place over:
4 live workshops on: Thursday 4th, 11th, 25th FEBRUARY + 4TH MARCH
(recordings will be available so you don't have to join them live).
12.30-2.30pm online - via zoom
1st: 4th February - Being a Social Entrepreneur - The key things you need to consider and put in place before you start. You will learn effective & fun techniques to embed your purpose, vision, mission & sustainability into all you do.
2nd: 11th February - Who are your Customers? Identify, understand and find your ideal customers or clients. I will share lots of great marketing strategies, techniques & tips, curated from range of experts, to help you find and sell to your ideal customers.
3rd: 25th February: How to make Money - Let's demystify this vital topic by getting clear on how you can make money. What you can sell and how, the different sources of finance and how your mindset or wealth consciousness is key to your success.
4th: 4th MARCH: All the other Practical Stuff - you need to know to get started. We will explore everything from; legal structures to finance, social impact to social media. You will also have the opportunity to practice your pitches and get feedback from a supportive community of like-minded women.
*BONUS SESSION 5TH MARCH: There will also be an extra workshop on confidence and mindset *
To help you get started now I would like to gift you this fab free e-book:
'Top 50 Tips for Being a Female Social Entrepreneur,' download your copy HERE
To book a quick call or for any other queries please get in touch traci@sustainlive.org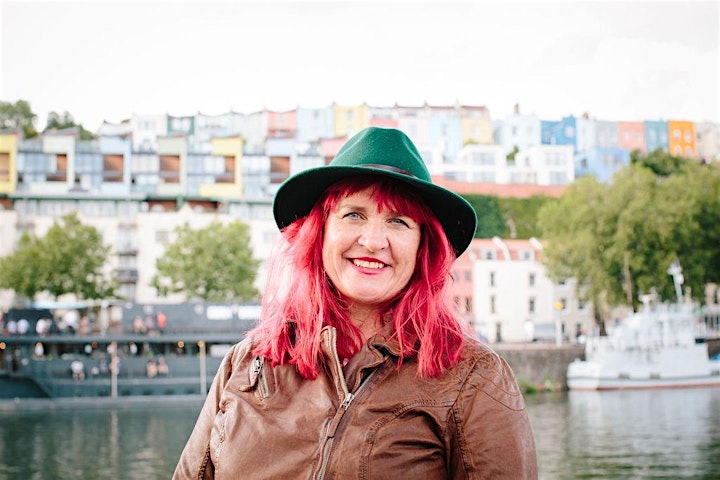 Who is the course for?
Women who are working for social & environmental change
You are seriously thinking about working for yourself
You have just started working for yourself (freelancer / sole trader)
You recently started your own business (social enterprise / ltd company).
This 4-week course includes; four facilitated 2-hour sessions , a private Facebook page for networking and sharing learning and some fabulous resources to save you loads of time, effort and money. + BONUS WORKSHOP ON CONFIDENCE & MINDSET
Reserve your place now via the green ticket button on the top right of this page.
The course is accessible, interactive, run using zoom video conferencing. You will be sent a new zoom link the day before each session starts. Recordings and workbooks will be made available within 24 hrs of each live session.
If you are interested, but not sure, I would be pleased to jump on a call to discuss whether or not this course is a good fit for you.
To book a quick call or for any other queries please get in touch traci@sustainlive.org
To help you get started now I would like to gift you this fab free e-book:
'Top 50 Tips for Being a Female Social Entrepreneur,' download your copy HERE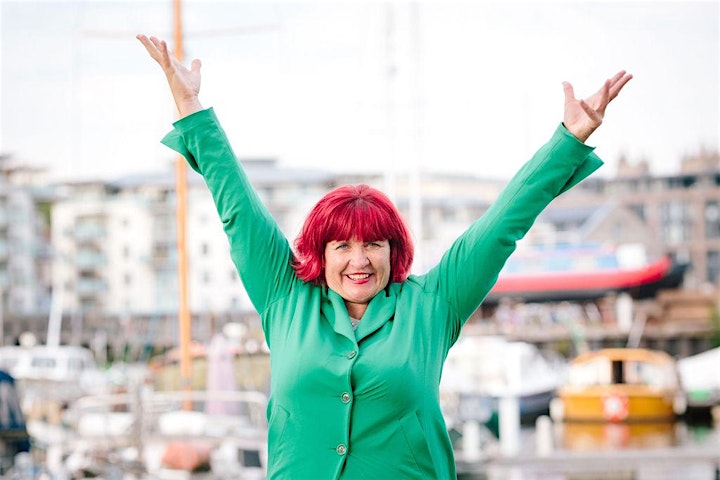 A bit about me - Traci Lewis
I understand what it's like to be a woman setting up your own business from scratch.
Just 5 years ago I found myself - at the age of 43 and a single-parent - redundant from my long-term employer. I had no savings and - following my divorce - I was no longer a home owner.
Also as I had just moved back to Bristol, after 10 years living in Cornwall and Devon, I didn't have loads of local professional contacts either.
However five years later I now run my own successful social enterprise Catalyse Change CIC which I co-founded in 2016 with three other brilliant women.
When I first started working for myself in 2015, I set up my change agency Sustain-Live Consulting Ltd, where I am proud to have supported lots of amazing social & environmental businesses, including; Bristol Green Capital Partnership, Centre for Thriving Places, fresh-range, Quartet Foundation, The Community Farm.
For the last two years I have also been working as an Associate, for the School for Social Entrepreneurs (Dartington) marketing and delivering learning and mentoring programmes for social entrepreneurs.
During my previous 18 year career - 1997- 2015 - with the Soil Association, organic food and farming charity; I created, managed and delivered learning programmes and events across south west England, also with EU partners, supporting thousands of social, environmental and community businesses to set-up and thrive.
So I now have over 20 years of practical experience both supporting and running social and environmental businesses.
Now, due to the pandemic and current economic situation, I have decided to focus my energy supporting other female change makers who - due to redundancy or other life changes - want to explore and learn how to work for themselves.
I really look forward to working with you, to help you start-up and grow, your own wildly successful sustainable business.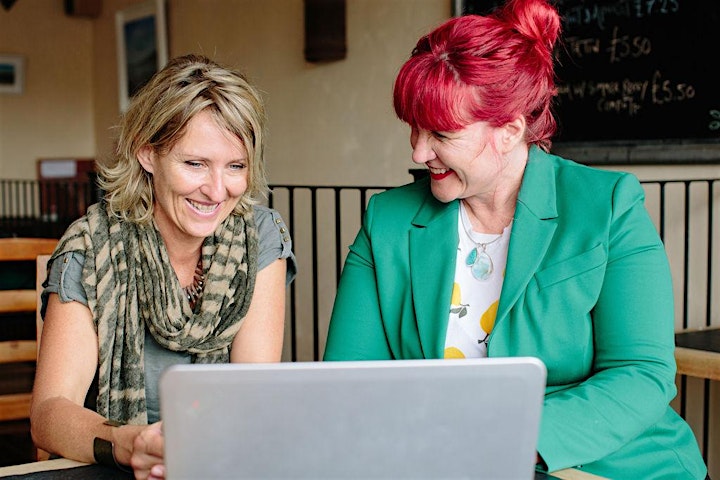 A few recent testimonials
Feedback from women who attended this course in October 2020
"If you're setting up a business and need some guidance, advice, support - whatever stage you're at - join this course!
Your expertise, passion and genuine commitment shone throughout this course. I had never had the occasion to really work with you, and I was so impressed. I'm really excited that you're moving your business towards empowering more women to run their businesses, as I feel like you're going to help so many of us!"
Mathilde, environmental educator
"I have a better understanding of my money mindset.
Really liked the open inclusive environment you created; it felt like a safe place to share and learn."
Heather, sustainability & climate action consultant
"Professional advice backed up with loads of useful content and material in a supportive group. Traci has created a professional course packed full of useful information that she delivers with energy and authenticity making it highly interesting and engaging."
Joanne, sustainable restaurant consultant
"Traci holds a great learning space. All my anxieties of joining an online course were quickly eased buy her professional yet caring approach. The course was thorough and engaging. Plus the course encouraged me to move forward from my idea stage to actually have the confidence to take the leap and get seriously started on my social business."
Emily, musician & gardener
"The course facilitated a lot of reflective learning on leadership /branding style etc which made me look inward to how I am as a person and how I want to be presented/represented. I learnt a lot about my strengths and areas for improvement which was a beneficial process.
Traci - it was a great, and enjoyable course and was often the highlight of my week which shows how well it went. It was extremely thought provoking, and great for confidence-building. It was well thought through, the materials were really useful and the communication prior to each session was good to keep me on track. The home work was also a great idea and kept me engaged with the course. It is difficult to think of areas for improvement - you created a nice, welcome open space. If ever possible - it would be great to do the course in person - to allow for some personal networking - but i understand this is complex right now."
Grace, ethical communications strategist
"I think this course is an amazing opportunity to meet other woman in the same journey and share experiences, make connections and build a community. Thanks!"
Elisa, artisan food producer
The zoom meetings are a great support bubble to help you get back on your business feet and the materials are invaluable. It's very good value for money too.
I learn that I am not alone, which is lovely, and that it is never too late to start my own business.
Annabel, environmental educator & podcaster
Traci's Set Up Your Own Successful Sustainable Business is a holistic and comprehensive masterclass in how to set up your business, with great tips and advice.
Cinthya, sustainable business consultant
It's a chance to connect with like minded women and start focusing on what you want to achieve.
Jayne, sustainability consultant & practitioner
+ a few other testimonials ...
'Being a Social Entrepreneur; How to check if it's the right path for you,' is a fabulous masterclass Traci, thank you for sharing it with our members.'
Rhian Sherrington, founder, Women in Sustainability
"Traci has truly inspired me with her dedication and commitment to local food and underlying sustainability principles. She has facilitated the leadership of our network to great achievements. She has exceptional skills in events organising and chairing meetings..... I cannot recommend her highly enough."
Claire Pettinger, Plymouth University
"DO it! it's totally awesome and Jenna and Traci are brilliant hosts and facilitators. I had so much fun."
"Traci and Jenna.. THANK YOU! Thank you so much for creating this Summit -- I can't imagine all the hard work that went into getting everything working logistically. I feel truly inspired and comforted. The space and environment you created really allowed me to feel confident within my abilities and relighted the climate activist flame within me. Sometimes it can feel lonely and dismal within daily life interacting with people who don't have a care for the environment, so being with a large group of like-minded women was one of the greatest experiences I have ever had. I can't wait to join you at future events!
"I knew that the Summit would be good when I signed up, but it has given me everything I needed without me knowing exactly what that was. Please can we have monthly virtual meetups!!!!
"Thank you so much for organising and facilitating this! Being in a space with like-minded women was of immeasurable value to me, and not something I often get to do!
"Thank you once again Traci, Jenna for such a wonderful opportunity to network in a time when I though this wouldn't be possible! Just as amazing as the Catalyst Bootcamp! "
Catalyst Summit July 2020, delegate feedback
For more testimonials and more about my experience visit my Linkedin profile.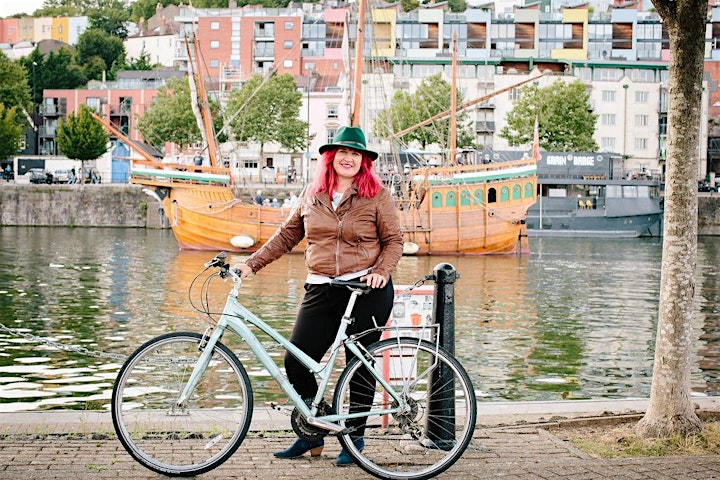 WHAT WILL I LEARN?
Learn what it means to be a social entrepreneur
Learn how to start working for yourself right away
Is it for you? The key things you need to consider
Explore the different ways you can make money
Understand the first steps you need to take to get started
Insider tips & curated resources to save valuable time & money.
Create an action plan for your own successful sustainable business.
WHY WORK FOR YOURSELF?
Live life on your terms
Work from where you want
Freedom to create your own livelihood
Make money doing what you love.
I can't wait to work with you on this. We are going to have lots of fun and do some great work together. If you want to discuss any of it before you book please get in touch, I've love to hear from you.
Traci Lewis, traci@sustainlive.org M 07870 268 654
The course is accessible, interactive, run using Zoom video conferencing. You will be sent a new zoom link the day before each session starts. The sessions will be recorded and uploaded to a shared google drive, so you can access them whenever you want. So if you miss the live sessions you can watch back at your own leisure.

Date and Time
Location
Refund Policy
Contact the organiser to request a refund.
Eventbrite's fee is nonrefundable.