Seto Monogatari and Other Stories: JET, MEXT and a Career in Art and Academia
About this event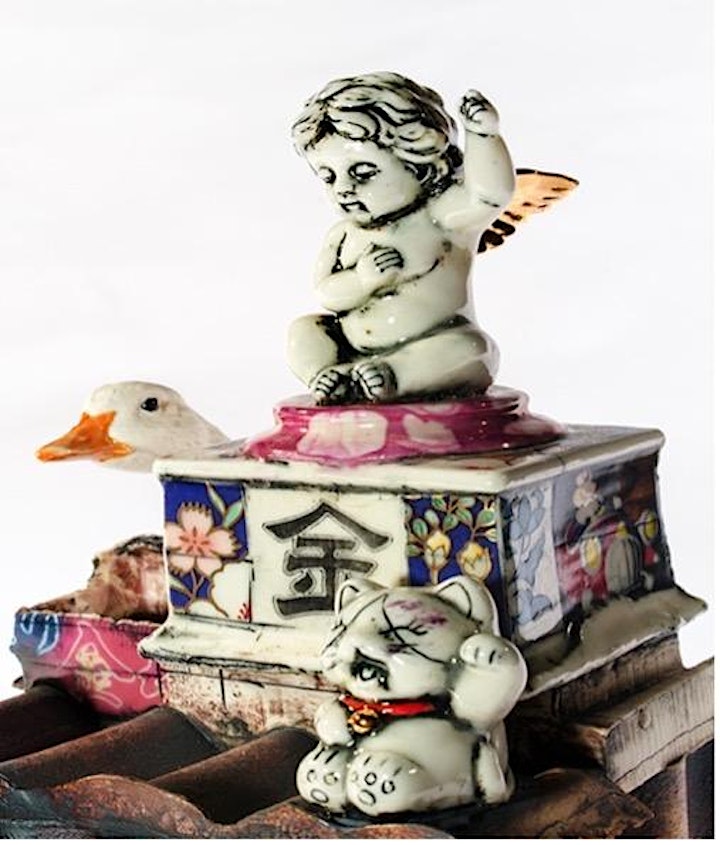 JOIN THE EVENT AT 6 PM USNG THIS LINK:
https://eu.bbcollab.com/guest/cb001cbfa72540a79fb2be9454472a68
A JET Alumni Association UK and the British Association of MEXT Scholars
A JETAA UK Academic Special Interest Group (SIG) Event
Hosted by Belfast School of Art, Ulster University
Supported by
The Embassy of Japan,
The University of Sheffield, School of East Asian Studies
And Japan Local Government Centre, London
18 June 2021
18:00 -19:00
Registration
This event is free and open to all JET and BAMS alumni. If you would like to attend the event please register here via Eventbrite to be emailed the event link.
Description
In this illustrated presentation, former ALT and MEXT scholar Christopher McHugh will reflect on how these two experiences have had a lasting and transformative impact on his career as a ceramic artist and academic. Chris has been a regular visitor to Japan since first travelling there in 1998 to work as an Assistant Language Teacher for the Osaka City Board of Education. The presentation will discuss several examples of his practice-led research in Japan, focusing on his most recent work in the ceramics centre of Seto in Aichi Prefecture. SetoMonogatari, the title of this ongoing research project, is a portmanteau word he formed from two Japanese words, setomono, the historical term for pottery made in Seto, and monogatari, meaning story. Setomono is also a colloquial term used to describe people from Seto. Using art-archaeological approaches to tell the story of Seto's post-war ceramic figurine industry, the project aims to raise awareness of the city's unique, yet endangered, ceramics culture and heritage.
Profile
Dr Christopher McHugh is Lecturer in Ceramics and Global Engagement Lead at Belfast School of Art, Ulster University, UK. His practice-led ceramics research explores the relationship between artistic and archaeological methodologies, often focusing on particular museum collections and communities. Originally studying Archaeology at Durham (1998) and Cambridge (2000), he later undertook a PhD in Ceramics at the University of Sunderland (2015). He was an ALT for the Osaka City Board of Education from 1998 to 1999, received a Daiwa Bursary in 2000, and undertook a MEXT Scholarship at Kyoto University between 2001 and 2003.
https://pure.ulster.ac.uk/en/persons/christopher-mc-hugh
Event Schedule
5 min Introduction by Dr Peter Matanle from the University of Sheffield
25 min Presentation by Dr Chris McHugh on SetoMonogatari and other stories
15 min Audience and Panel Q and A
5 min Closing comments and introduction of next event's speaker
Organizer of SetoMonogatari and other stories: JET/MEXT influence on art and career