SETS Conference 2017: Re:Forming Tomorrow's Church Today
Description
On 31 October 1517 Martin Luther published his Ninety-five Theses in Wittenberg, Germany, an event which eventually led to renewal and reformation in the church and also to revitalisation in European society. To mark 500 years since that epochal event, this year's conference suggests six key 'theses' that our churches in Scotland urgently need to address.
'God is a spirit, infinite, eternal, and unchangeable in his being, wisdom, power, holiness, justice, goodness, and truth. Nothing happens except through him and by his will.'
'In seeking the Holy Spirit our motivation is to be transformed as well as empowered.'
'Mission in a globalised age must confront the challenge of the ideology driving change across the world with the faith that the crucified and risen Christ is Lord of all.'
'Contemporary worship must become more concerned with being overwhelmed by the glory of God than with self-fulfilment.'
'The fear of God Is being airbrushed out of Scottish preaching.'
'Bible-believing Christians must commit themselves to the missional imperative of seeking unity among God's people.'
We have an exciting line up of speakers - all are welcome to join us.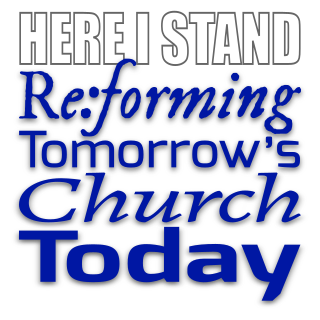 Conference Speakers
Revd Dick Dowsett, Cross-cultural evangelist and Bible expositor
Rose Dowsett, Missiologist and author, OMF International
Revd Dr Donald Macleod, Professor Emeritus, Edinburgh Theological Seminary
Revd Dr John McPake, Ecumenical Officer, Church of Scotland
Canon Mike Parker, Middle East Director, SIM (Serving In Mission)
Rev Dr David Smith, Honorary Lecturer for the Centre of Ministry Studies, University of Aberdeen
Programme
Tuesday 21 March
10:45 Registration/Tea/Coffee
11:30 Restoring a sense of the greatness of God
'God is a spirit, infinite, eternal, and unchangeable in his being, wisdom, power, holiness, justice, goodness, and truth. Nothing happens except through him and by his will.'
Donald Macleod

12:45 [lunch]
13:45 Getting Real about the Holy Spirit
'In seeking the Holy Spirit our motivation is to be transformed as well as empowered.'
Rose Dowsett
15:00 [tea/coffee]
15:15 Doing mission in a globalised age
'Mission in a globalised age must confront the challenge of the ideology driving change across the world with the faith that the crucified and risen Christ is Lord of all.'
David Smith
16:30 SETS AGM
17:45 [dinner]
19:00 Finlayson Lecture - Glorifying God in worship
'Contemporary worship must become more concerned with being overwhelmed by the glory of God than with self-fulfilment.'
Mike Parker
20:30 Evening Prayers
[refreshments]
Wednesday 22 March
09:00 Morning Prayers
09:30 Recovering the prospect of Final Judgment
'The fear of God Is being airbrushed out of Scottish preaching.'
Dick Dowsett
10:45 Tea/Coffee
11:00 Panel
11:30 Making church unity more than a dream
'Bible-believing Christians must commit themselves to the missional imperative of seeking unity among God's people.'
John McPake
13:00 Lunch
14:00 Close
Tuesday-Wednesday, 21-22 March 2017
St Silas Episcopal Church
69 Park Road
Glasgow
G4 9JE
Photo montage: Ferdinand Pauwels (1830–1904) & Mueller/Munich Security Conference, CC by-3.0 Germany