SETsquared Female Founders' Forum: Confidence, Impact and Authority

Wednesday, September 27, 2017 from 12:00 PM to 2:00 PM (BST)
Event Details
SETsquared Female Founders' Forum: Confidence, Impact and Authority
This event is only open to female founders/principals/CEOs (including alumni) of member ventures at the Bristol SETsquared Centre.
It is clear that female founders/CEOs face different challenges in business, especially within the tech sector. After listening to our women fronted ventures we've set up the Female Founders' Forum to address these challenges and to help our community of female founders overcome obstacles and achieve their full potential.
This inaugural session on Confidence, Impact and Authority, in conjunction with Amy Armstrong, The Executive Alchemist,will address the recurring, challenging questions:
Who am I to tell people what to think/do/invest in?

Who am I to present myself as a credible authority in my field? 

How do I achieve the impact I desire?
In an engaging interactive session we will:
Explore the neuroscience of stress and success and what it means for you

Understand what you can do to operate from a place of authentic confidence and comfort

Practice how to convey your points with impact and authority
Please feel free to bring your own lunch to this session!
Amy will follow up with drop in surgeries in November and December in order to help you embed your skills - details to follow shortly.
Future Female Founders' Forums will act as a place to engage and network but also a place to problem solve, skill share and address specific topics. If you have any topics you'd like to speak on, or if there is a specific problem you'd like solved then we can frame a whole FFF around this – just let me know: paul.forster@setsquared.co.uk
We hope you can make it.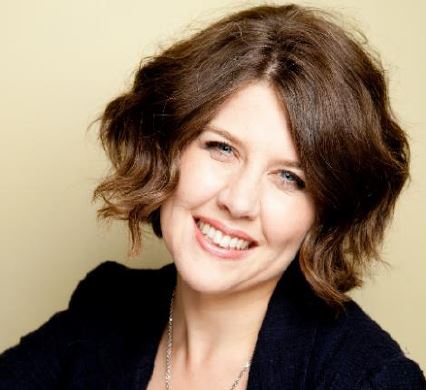 Amy Armstrong specialises in enabling leaders and their teams to excel under stress. Formerly a director of fast growing business, Amy combines 15 years of leadership and high-performance business, with her expertise in the neuroscience of stress and success. "In my role as a Leadership Coach expert in high performance under stress, I have met and worked closely with around a third of you already.  I have been so impressed by the rich vision and set of skills you bring to your respective businesses; and I have heard too the self-doubt and anxiety which can frequently partner the high standards you set yourselves. I am excited to be able to support your new Female Founders' Forum.  I was delighted to hear of Monika and Paul's idea for working with you as a cohort, and am honoured to kick it all off with my workshop for you on Confidence, Impact and Authority. "
When & Where

SETsquared Boardroom, Engine Shed
Station Approach
Temple Meads
BS1 6QH Bristol
United Kingdom


Wednesday, September 27, 2017 from 12:00 PM to 2:00 PM (BST)
Add to my calendar
Organizer
The SETsquared Business Acceleration Centre at The University of Bristol, helping hi-tech, hi-growth start-up companies.