Description
Investor Readiness 1 Day Programme
Run by Bryan Sergeant
Investor Readiness 2019 is a one-day intensive workshop that helps SETsquared companies to prepare for the SETsquared London Investor event on December 4th as well as knowing how to attract and engage with investors in the longer term.
At the London Investor event you'll be able to pitch your business to over 100 active investors. A maximum of about 25 SETsquared companies are able to attend the event so you, first, be assessed by a selection panel, about a month before the London event.
Investment Readiness 2019 will help you build your pitch and be ready for the investment process. It's focused on raising money from angels and VCs (as opposed to Crowd Funding or grants).

The course uses a modular approach with each section consisting of interactive teaching, practical exercise, practice pitch and feedback.
At the end of the day you'll have a skeleton of your Elevator Pitch / Investor Pitch for the selection panel and for the final event as well as a strong understanding of the investment process.
Lunch is included and the day ends with the opportunity for you to practise your pitch to a small, friendly, panel.
The schedule covers:
Introduction to raising investment finance

Customer proposition (pin-pointing the problem you're solving and clarifying your solution and products)

Business opportunity (understanding your market opportunity and competitive positioning)

Strategy for generating revenue, growth and operations as well as understanding your business model

Financial information and projections

The investment process (what to expect, how it works, attracting the right investors, documents you'll need and understanding shareholdings)

Preparing and practicing your pitch
Bryan Sergeant a seasoned business leader, mentor and trainer.
His leadership experience spans corporates (Du Pont, Hawker Siddeley, Invensys, Telewest and Virgin Media) as well as start-ups and SMEs – he was a founding director of uSwitch.com which was sold, 6 years after launch, for £210m. He's worked across hi-tech, telecoms, microelectronics and manufacturing.
More recently Bryan's advised, mentored and invested in numerous early-stage businesses across a range of sectors. His guidance helps businesses to raise finance, grow sales, increase profits, manage the operational whirlwind and maximise exit valuation. He's also designed and delivered several leadership & management courses and leads the Hi-Tech Enterprise course at the University of Bristol.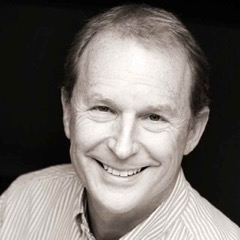 Subscribe to the monthly e-newsletter to hear news and updates from the Bristol SETsquared Centre, as well as catch up on our member news, events, opportunities and more!
#startup #wegrowthhub