Description
SETsquared Workshop: How to look at your company like an investor
Speaker: Stephen Bennington, Krino Partners
Workshop overview
As anyone who has tried to raise funds for a new company knows; CEO actually stands for Chief Equity Officer. Raising money can take a lot of time and requires a particular kind of resilience. In this workshop we get you to try and think like an investor: what are they looking for when they evaluate a new proposition, and how do they make money out of you?
Not all investors are equal: Angel Investors, Venture Capital, Crowdfunders and Strategic Investors, all have different expectations and require subtly different information to be able to make a decision. So what kind of investor is correct for your company? And what will they need to see in the investor pack to be able to make a decision?
Participants:
This talk is for anyone who is, or is thinking of, raising funds for their business. The workshop will use a mixture of presentation and exercises to cover:
Why equity?

What are investors looking for in a company?

What are the different kinds of investor and which one is right for you?

How to value your company?

What materials do you need to prepare?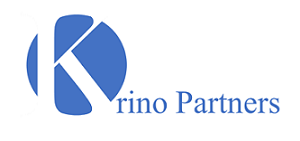 The Speaker:
Stephen started his working career as a scientist working at the Rutherford Appleton Laboratory, primarily building and operating large pieces of scientific infrastructure, but also acting as a visiting professor at University College London.
In 2011 he founded Cella Energy to make hydrogen storage materials and develop the lightweight power systems that use the materials. The company had collaborations in the aerospace and automotive and defence sectors. During that time he raised around $10m from: High Net Worth, Strategic and Venture Capital Investors.
Since leaving Cella he has been running a consultancy business called Krino Partners, which works with SME and UK university technology transfer offices to provide interim management and the expertise needed to find the funding and establish new technology businesses.
Subscribe to the monthly e-newsletter to hear news and updates from the Bristol SETsquared Centre, as well as catch up on our member news, events, opportunities and more!
#wegrowthhub #startup